By Meg McGuire – Original Article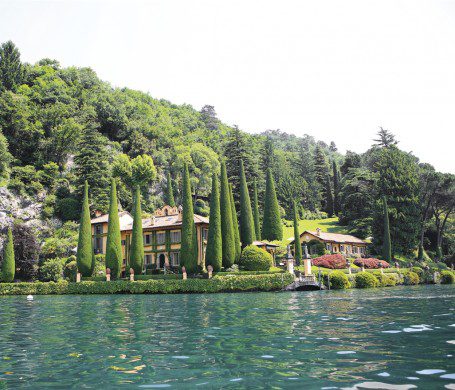 Some vacations can derail your health, wellness and fitness routines, but they provide the cultural experiences you seek through incredible food and sightseeing. Escape to Shape puts you right in the thick of authentic encounters and delivers a true sense of place while keeping you fit and eating healthy. Founded by husband-and-wife duo Erica Gragg and Francesco Anchisi, the company creates fabulous journeys to places—such as Sri Lanka (Feb. 21 to 28), Cambodia and Laos (March 6 to 16), and Lake Como, Italy (May 27 to June 2)—that take intimate groups of like-minded individuals on a six-night adventure filled with yoga, fitness boot camps, hikes, cooking classes, private boat rides and more off-the-beaten-path adventures.
"I have come to find out that a variety of people book Escape to Shape for a variety of reasons," explains Gragg, who also leads the vacation's daily yoga classes. "Some of our travelers can't imagine going on vacation and not working out every day; others are looking to explore fitness and get back into shape; while our other guests come knowing they will be eating healthy food, but still experiencing the culture."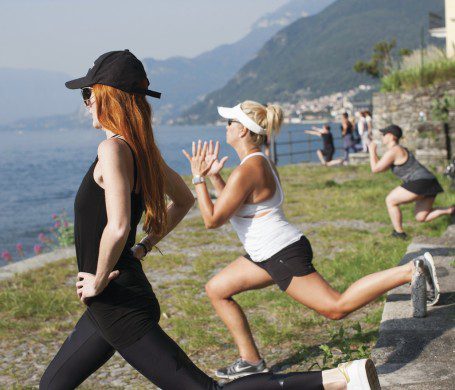 The thought of exploring Italy appeals to many, but worrying about what all that pasta and bread will do to your waistline can hold certain travelers back. Gragg says cultural encounters are at the forefront of Escape to Shape's Lake Como excursion. His ideal is executed in a variety of ways during the stay in a stunning 19th-century villa. One day may start with a morning meditation followed by a three-hour hike through local villages overlooking the sparkling water, while another could include a high-intensity interval training session, shopping and an Italian cooking class that focuses, of course, on the freshest and best seasonal ingredients available.
"There are so many layers to Lake Como, and the hiking is magnificent," says Gragg. "I think hiking is what surprises a lot of our guests the most. Lake Como stands out by itself, but once you get behind the scenes and hike to remote churches and shrines, it's gorgeous and inspiring. And then there's that delicious Italian food."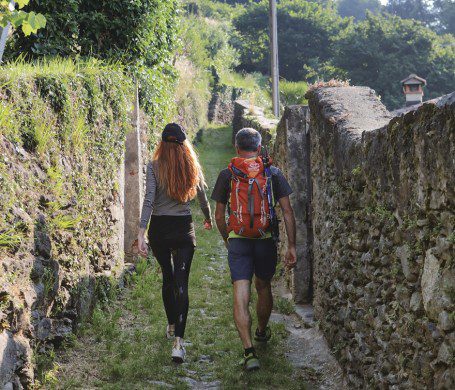 When it comes to meals, Gragg and Anchisi work directly with an on-site chef in each location to create the portioned, controlled menus, which are filled with everything from Caprese salad to homemade gluten-free pasta in Italy, or coconut amok, larb and fresh spring rolls in Cambodia. "We are so focused on seasonal and regional dining—we go local all the way," says Gragg. "[In Lake Como], we go to the markets with the chef and work with him to incorporate certain ingredients on the menu but ask him to do so in the simplest and most delicious way possible so our guests can replicate the dish at home."
While the stunning vistas, delicious fare and endearing cultures of each place certainly stand out, the highlight of Escape to Shape excursions may very well be making lifelong friends with your fellow travelers. "All these strangers come together and, within a day, become best friends," explains Gragg. "It's truly the gift of my life that I can see people reconnect with themselves through connecting with both another culture and one another. I want them to leave with wanderlust, keep traveling and feel ignited by their experience."
$6,200 per person, $9,400 per couple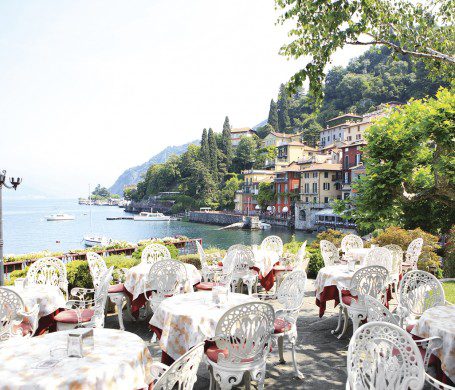 Private boat excursions allow for an up-close and personal look at the stunning villas that surround Lake Como, Italy, like this one owned by Sir Richard Branson.
Mornings often begin with trainer-led vigorous boot camps that will keep you in shape during your overseas adventure.
Escape to Shape's daily hikes not only offer great exercise, but also provide picture-perfect views of the gorgeous terrain.
Alfresco lunches come complete with seasonal, portion-controlled meals that are designed to help meet or exceed your health and wellness goals.