By Alex Kuczynski – Original Article
I tend to put on weight when I travel for pleasure. It is rude, after all, to refuse a plate of homemade pasticcio in Istanbul, or sweet, cheesy kanafeh in Lebanon. I once spent a week in India trying (and failing) to avoid my various hosts' rich curries and deep-fried jalebis, the pastry soaked in sugar syrup. As my waistbands tightened, I resorted to desperate measures: chugging tap water in the hope of contracting "Delhi belly." But my GI system remained stubbornly immune, and the results were predictable (a net gain of 12 pounds).
So my vacations have changed. And I'm not alone. "People are increasingly combining exercise with travel," Melissa Biggs Bradley, founder of the membership-based luxury travel company Indagare, told me via e-mail from Rwanda, where she was leading a gorilla trek. And it's not just about not gaining weight. "They either want to kill two birds—fitness and discovery—with one stone," Bradley says, "or they're just so committed to staying in shape that their vacations must have a hardcore exercise component."
Erica Gragg, a yoga instructor and fitness expert who founded Escape to Shape, started the company "because I wanted to go on a vacation where I did not need a vacation to recover from my vacation."
On Escape to Shape's trip to Morocco, for instance, travelers not only frequent hammams and souks but hike the Atlas Mountains, take circuit training classes, meditate, and practice yoga.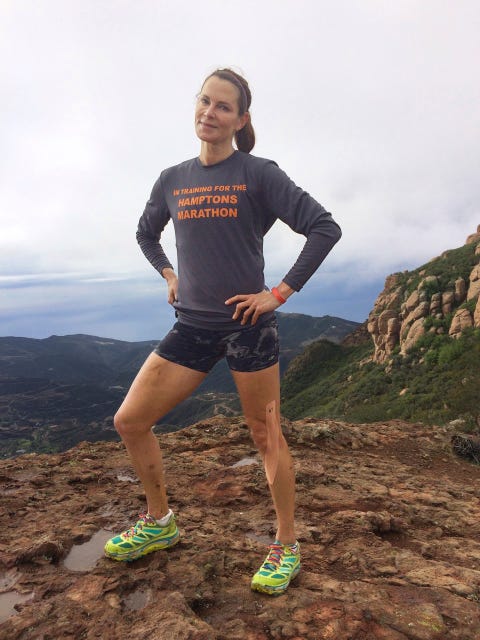 THE AUTHOR AT THE RANCH MALIBU.ALEX KUCZYNSKI
Devotees of XPT (Extreme Performance Training)'s three day programs, organized in Malibu, Mexico, Kauai, and Montauk by Laird Hamilton, the legendary surfer and paddleboarding pioneer, and his wife Gabrielle Reece, a former professional volleyball player, not only hike and circuit-train but engage in practices that are extreme indeed: cycling in a 220°F sauna, dragging 200-pound logs down a beach, bathing in freezing water, and li ing weights at the bottom of a pool. "We get people who are conditioned and people who are deconditioned," Hamilton told me, using a handy euphemism. "But every time it's a phenomenal group with a lot of heart."
My favorite adventure? The Ranch Malibu. Nothing captures the grandeur of California like a hike in the Santa Monica Mountains. Each day begins with one, some of it straight uphill. (I admit I have stopped to cry at the sheer difficulty of it.) The day continues with ice baths for your legs, followed by four hours of exercise classes. There are upsides: A daily massage is required, and there are no deep-fried pastries drenched in sugar on the menu.