Our (highly anticipated) wellness predictions are in! These are the 18 top health
and wellness trends we'll all be talking about in the year ahead.
No. 1
IF YOU LIKE TURMERIC, YOU'RE GOING TO LOVE MORINGA
 
Buzz about turmeric's anti-inflammatory powers dominated 2017, but 2018 is all about moringa. North American healthy food companies have discovered this super-green from south of the equator, and it's being touted as an even more powerful inflammation fighter.
Called the "world's most useful tree" by scientists, moringa's healing history in India, Chile, and Africa has been little known in this part of the world. But its nutrition profile is now becoming super brag-worthy on the wellness scene: It has twice the protein of spinach and three times as much iron, says nutritionist (and Well+Good Council member) Kimberly Snyder. According to the journal Ecology of Food and Nutrition, it has impressive amounts of calcium, potassium, and vitamin A. So this is pretty much a Survivor Island superfood of choice.
Fortunately, the buzzy veggie has a likable taste—its seeds are slightly sweet, and its ground leaves are nutty and grassy like tea. So food companies are not wasting a minute adding moringa into everything from nutrition bars and protein powders (Kuli Kuli) to juices (Pressed Juicery) and kombucha (as in, Suja's new adaptogenic brew). Moringa's even entering the chip aisle, where you can grab a bag of Vegan Rob's Moringa Puffs for your next Netflix girls' night in.
Oh, and in 2018 expect beauty brands featuring super-nourishing moringa oil (which can be a fair-trade ingredient) to make a point of telling you how great it is for your skin. Based on our research, they might be right.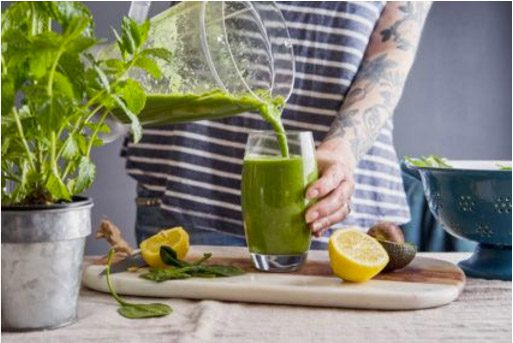 No. 2
SKINCARE THAT PROTECTS YOU FROM THE TECH WORLD AND POLLUTION
 
Every day, your skin goes to battle with the environment. UV rays, pollution, blue light from laptops, and harsh ingredients do a number on our skin—which is why the next wave of skin-care products is working to support it in the modern world. Think "skin-barrier-supporting" and "microbiome-enhancing" serums that help fuel optimal skin function and, of course, a healthy glow.
"Especially now, there are lots of impacts from pollutants in the environment and ozone to UV rays, and all of these can have a negative impact on the [skin's] lipid barrier," explains Jim Hammer, a cosmetic chemist, such as redness, acne, or dryness. "So, proper skin barrier function is really key to maintaining healthy, hydrated skin."
Beauty brands are rising to the occasion with new products designed to nourish and support this important ecosystem of the skin, says Cindy DiPrima Morisse, co-founder of CAP Beauty. "Instead of stripping away layers of the skin, products are helping build up its own defenses."
Launches from companies like Marie Veronique, Biossance, Allies of Skin, and microbiome-protecting Mother Dirt are anticipating the environmental stressors your skin might encounter over the day, and the imbalances they could cause.
They're using ingredients like lipids, ceramides, adaptogens, and even live bacteria to help fortify your skin's natural functioning, so it can do its thing—and be your first natural line of defense against technology and the pollutants of the modern world.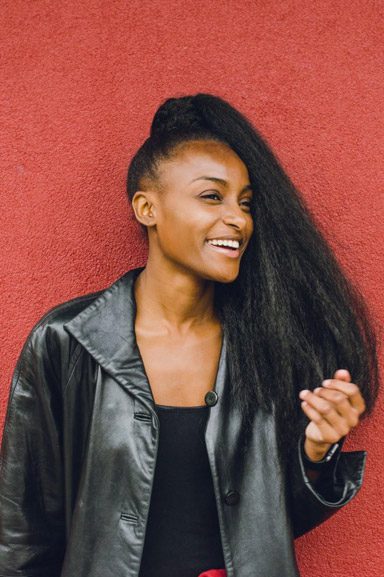 No. 3
SELF-CARE IS ESSENTIAL, NOT AN INDULGENCE

Busy women (so, all of us) are realizing that me-time isn't a luxury, it's a necessity. And in 2018 we'll unapologetically clear space on our daily calendars for more unplugged activities, with the understanding that putting your own oxygen mask on first means you're better equipped to support your family, community, and the world.
Despite what Instagram might have you believe, self-care is less about face-mask selfies than "everyday healthy rituals that help keep your body and mind energized," says Nikisha Brunson, co-founder of Urban Bush Babes and creator of Folie Apothecary. "Like going to bed at the same time every night and eating wholesome foods."
And self-care is now increasingly available—as a pursuit (journaling, meditation, knitting) and as a purchase (like the aforementioned face masks and drop-in spa services). In fact, Google says searches for "self-care" are 25 percent higher now than they were at this time last year.
Those who've got bathtubs are using them as an antidote to long, plugged-in work hours. Shannon Vaughn, the founder of beauty wellness brand Pursoma, says her Digital Detox bath soak sales have tripled over the past three years. "The bath ritual gives your body a break from the constant stimulation of technology, a good sweat, and you sleep really well," Vaughn says.
Expect to see more conscious conversation and education about the true purpose of self-care and how to make it more accessible. "If it's been suggested that [self-care] is for rich, white women," says Brooklyn-based therapist and mindfulness expert Rebecca Kronman, "that's been a mistake." Self-care is growing as a healthy concept because these practices are crucial for finding peace of mind and the fortitude to give back in uncertain times—something that everyone needs right now. Kind of gives those #selfcaresundays snaps a new level of gravitas, huh?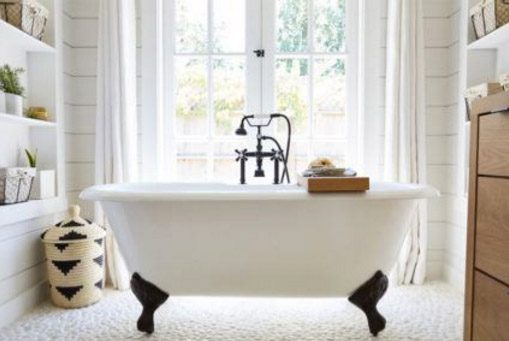 No. 4
WOMEN ARE USING TECHNOLOGY TO FAST-TRACK BIRTH CONTROL ACCESS

From cycle-tracking apps and birth control-delivery services to at-home STI testing, the reproductive health space is being disrupted by women-founded startups focused on getting health access into the hands of women—and out of the hands of politicians.
"Most key stakeholders at the helm of insurance companies, hospitals, government—even digital health companies—are men," says Katherine Ryder, founder of the online health clinic Maven. "It's starting to change now, which is really exciting. Creating a more equal system means bringing women's health out of the shadows."
Take Maven, whose digital-first approach provides around-the-clock access to health-care pros—without that interminable wait on the exam table. Meanwhile, Eve Kit and SmartJane allow you to screen for STIs (including HPV) from your own bathroom, and delivery services like Nurx and Prjkt Ruby bring birth control right to your doorstep. The common (disruptive) denominator? They're affordable services that don't require health insurance.
Tech is also getting smart about your period. Women's health expert and Well+Good Council member Alisa Vitti's period- and hormone-tracking app MyFLO shows you how getting in sync with your cycle can help you operate at peak levels all month long, allowing you to plan your productivity as well as your fertility. And in August, a new study found the contraceptive app Natural Cycles to be as effective at preventing pregnancy as the pill (when used correctly). NextGen Jane wants to get real up close and personal with your flow—it's developing a "smart tampon" that aims to prevent disease by tracking your biological changes. "Women's health is an area that's had very little innovation," says Cycles+Sex conference co-creator Lauren Bille. But with these new companies "it's expanding, thriving, having a renaissance! Thank god," says Bille. "Because we are way behind."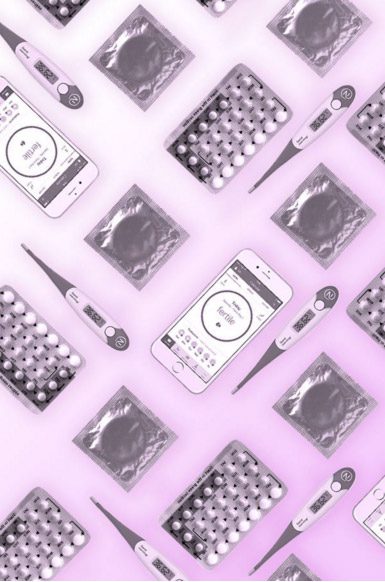 No. 5
BRINGING THE FITNESS STUDIO HOME

Is it possible to digitally capture the magic and motivation of a talented trainer, in a group fitness studio that feels like the place to be—and all the other finer points of an IRL sweat sesh? Everyone from marquee-name fitness gurus and spin-and-stream innovator Peloton to mega-brands like Equinox and Amazon are racing to answer that question with a big, sweaty yes.
In 2018 digital fitness innovations will let brands go big when they go (into your) home. "If the instructor is better, if the hardware is better, if the software is better, if the location is better, and if the value is better…why would you travel outside the home?" posits Peloton CEO John Foley, whose indoor cycling bike streams live and archived workouts, including classes "beyond the bike." (Its latest round of funding valued Peloton at $1.25 billion.)
Engaging, online classes streamed to your devices are a logical play for fitness brands, considering they can really increase the reach of the hottest fitness talent more than studios can alone. "We see about 800 clients in our NYC studios each week," says Anna Kaiser, founder of cult-fave AKT dance cardio workout. "On the AKT on Demand app, we've accessed 100 times that amount of people. So given sheer numbers alone, the digital space has been essential for the brand's growth and visibility."
And the tech-enhanced home fitness market is going way beyond BowFlex with dozens of breakout brands in 2018. Think: AI trainers who live in "bio-sensing earphones" from a new company called Vi, and "group fitness" classes that occur every hour via the Studio Tone It Up app, a just-launched platform from the creators of Tone It Up, a global community of 5 million women. Trampoline sessions from cult-faves LEKFit, and—soon—Bari Studio. Trainer-led audio workouts (running, strength training, yoga, pre-natal sessions more) set to killer playlists from Aaptiv, and even a new virtual personal-training platform from luxe fitness club Equinox that has brick-and-mortar locations all over the United States.
"When you look at how to really scale a fitness business, digital opens up the exponential growth curve for these brands," says Aarti Kapoor, a Moelis analyst who focuses on the wellness space. It's no wonder then that the global digital fitness market is expected to reach an estimated $27.4 billion by 2022 and is forecasted to grow at a compound annual growth rate of 33 percent from 2017 to 2022.
And not to be left out of the digital conversation (like, ever), Amazon just purchased body-mapping technology, so virtual-reality workouts might just be your next Prime benefit.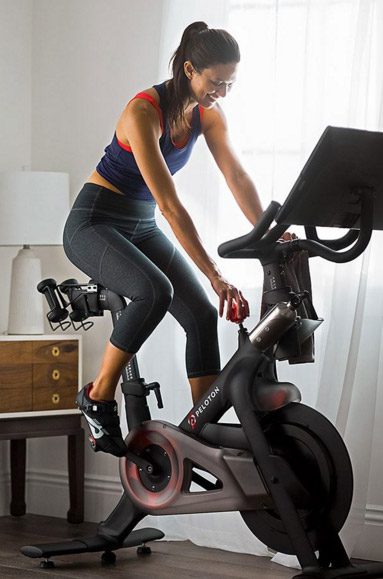 No. 6
PET FOOD THAT'S AS HEALTHY AS YOURS

As more people than ever are cleaning up their food choices—asking "Wait, what's in my food?!"—their pets' plates are getting the same treatment.
Now pet owners and pet food brands are committing to high-quality kibble made from fresh, whole, and clean ingredients (no GMOs for your fur-baby)—and even recipes tested on humans. And the category is taking off: In 2016, the US natural pet food sales generated $8.2 billion (a quarter of the total US pet food market), and it's projected to grow another 9.5 percent between now and 2021. Your pup might not have a seat at your dinner table, but his food soon won't be too out of place.
Castor & Pollux is leading the charge in saying no to mystery meat by featuring ingredients lists filled with organic (read: real) proteins and veggies. Nutro's dry food recipes also feature non-GMO ingredients lists, and are "Paleo-inspired." (Just like your diet?)
And startups like The Farmer's Dog, Smalls, and Ollie (which recently secured $12.6 million funding and now ships to all 48 continental states) deliver fresh, refrigerated meals for your dog and cat straight to your door. Kinda like Blue Apron for pets, without the cooking.
"People think of pet food as kibble or canned," says Ollie co-founder Gabby Slome. With "freshly cooked food" and increased ingredient transparency (Castor & Pollux uses at least 95 percent USDA organic-certified ingredients, for example), these companies are looking to raise the bar for the unregulated pet-food industry that's been freely using additives, preservatives, artificial flavors, and much, much worse.
Supplements for your furry friend are coming in 2018, too, as brands like Nordic Naturals, Vital Planet, Wholistic Pet Organics, and Hyperbiotics roll out vitamins and probiotics to help with pet digestion, joint support, and nutrient absorption. Soon you and your four-legged BFF will have more similar healthy-eating habits than ever before.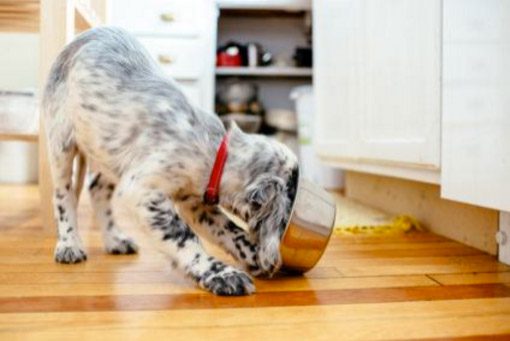 No. 7
BRAIN-BOOSTING SUPPLEMENTS ARE THE NEW MEDICINE CABINET MVP

Nootropics may be a funny-sounding name (it's Greek for mind change), but these Silicon Valley-born supplements popularized by biohackers are getting serious attention for helping reduce brain fog and stress levels. And they're about to reach a wider audience hoping to fine-tune their minds and do more than keep up with their inboxes and to-do lists (a huge 21st-century feat). A little dose of Limitless, anyone?
Many of the promising cognitive performance enhancers feature amino acids, like stress-reducing l-theanine (used by companies TruBrain andHVMN) and the stimulant and "happiness-hormone booster" phenylethylamine (Awakened Alchemy). Other ingredients may include"supercharged" brain-protecting omega 3s (featured in HVMN's Nootrobox set), uber-honey (Beekeeper's Naturals), and even chewable coffee.
Investors are taking notice, too, betting serious money that the masses will be gobbling up nootropics in 2018. According to Research and Markets, brain health was a $2.3 billion dollar business in 2015 and is projected to be worth $11.6 billion by 2024. Companies Nootrobox, Trubrain, and Neurohacker Collective are just a few that have secured millions in funding to help nourish your mind in a manner that goes way beyond Words With Friends.
So why all this focus on brain health right now? First yoga and meditation were everywhere as life-optimizing tools that helped us cope with stress, and this is a "natural progression of the wellness movement," says Columbia University psychiatrist and Well+Good Council member, Drew Ramsey, MD. "The brain runs the show. Mood, focus, creativity, and confidence are all brain phenomena," he says. The intense, high-tech times we now live in have made these harder to come by.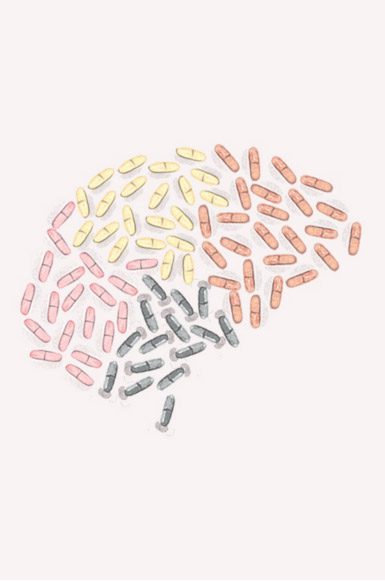 No. 8
HOME DECOR GOES WOO WOO

If 2017 was the year of staying in, 2018 is decidedly the time when your home gets a whole lot healthier. The inspiring, stylish design details that adorn the places where we chill out—like yoga studios, drop-in meditation studios decked out with crystals, and even that spa we should be so lucky to sneak off to—are now adorning our living rooms. And it's going way beyond scented candles and bath caddies.
"Because more people are going to meditation and yoga studios, you see decor that takes cues from these places," says Elana Kilkenny, a sacred space designer who recommends making deep energetic changes to your home, but says smaller changes can also be impactful. "For some, bringing pieces like crystals and salt lamps into their homes can be a quick way to bring more calm into their surroundings." The most covetable pieces in home decor are pottery dishes for burning palo santo, aromatherapy diffusers and oils, crystal bookends and coasters, and Himalayan salt lamps. And the buzzy hygge and Swedish lagom design trends are influencing this nesting trend, too.
A sign of the design times: These once woo-woo wellness items are now being stocked in big box stores like Home Depot. (We repeat: Home Depot!) It has a plethora of Himalayan salt lamps, which are said to emit the same healthy negative ions of a walk along the ocean. West Elm sells terrariums and succulents galore. (BTW: Pinterest says that searches for indoor plants have risen over 200 percent in the last year alone.) Amazon is now a major distributor of essential oil diffusers. And IKEA sells affordable faux sheepskin rugs so that you can layer them on every surface of your home.
Says Elizabeth Kohn, the interior designer-founder of The Cristalline: "People want to feel good in their homes, just as much as the clothes that they wear or the food they put in their bodies." Which explains why Lululemon tested a Pottery Barn collaboration this year, and why other wellness brands may also turn to home furnishings in 2018.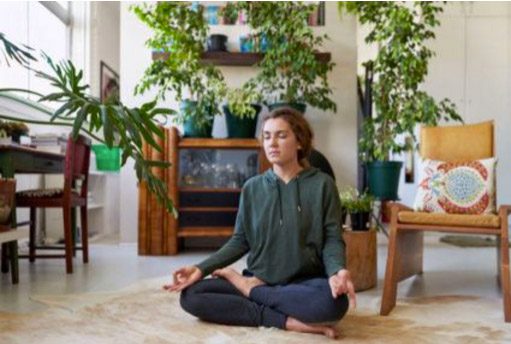 No. 9
LONGEVITY IS THE NEW "ANTI-AGING"

Don't know your telomeres from your mitochondria? You will soon enough. Advanced research on aging now makes it possible to understand the science behind living longer and healthier by tapping into the true source of your cells' vitality—and their decline.
This is no vanity project focused on fine lines and wrinkles (though your skin may benefit). We're seeing a growing obsession with "healthspan," or major breakthroughs about how the body's most microscopic elements contribute to the process of aging.
One example: Telomeres, the tiny compounds on the ends of DNA strands that can be altered to help you turn back time (cue Cher) by slowing down the aging process. They're getting more attention, thanks to innovative research by Nobel Prize-winning biologist Elizabeth Blackburn, PhD, and psychiatrist-author Elissa Epel, PhD. Simply put, short telomeres correlate to shorter life spans, while the reverse is true for long ones.
Mitochondria, AKA the battery pack of your cells is another term you'll get familiar with in 2018. "Stronger mitochondria make for stronger brains and stronger bodies," says Bulletproof founder Dave Asprey, who's written extensively about this in his book Headstrong. "Creating new mitochondria is crucial for vibrant aging."
How the healthiest centenarians push the boundaries of aging (and what their lifestyles can tell us) is the subject of a forthcoming documentary series The Human Longevity Project. It'll premiere globally in 2018. And it'll go way deeper than wrinkles.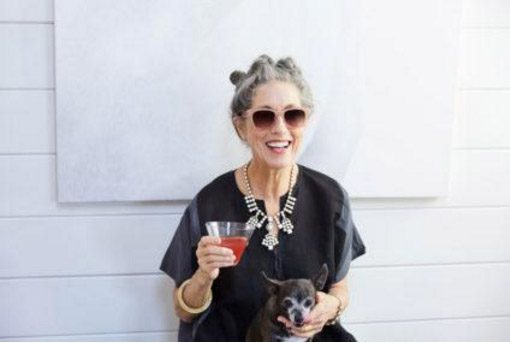 No. 10
ACTIVEWEAR SHOWS ITS SOFTER SIDE

There's a stylish shift happening in fitness fashion: Pretty neutrals that sidestep "dress like an athlete" black Spandex are going to need some space in your closet. Activewear companies are increasingly focused on softer hues, like nudes, blush pinks, seafoams, and pale greys—often in a loose, lifestyle silhouettes that are inspired by downtime in meditation or nature versus deadlifts at the gym.
Harbingers of the trend, like Outdoor Voices, Lululemon's collab with Taryn Toomey, and Athleta's Restore Collection, suggest that the hottest looks will be the ones that make you look great and feel cool…calm, and collected. "We launched Restore this year to underline the power of mindfulness, and the need for women to give themselves the permission to pause," said Sarah Carlson, Athleta's VP of Design, who'll be continuing to build on the collection's success into 2018.
"Customers are more open to wearing whites, nudes, and pastels. I expect to see a lot more of this trend," says Jennifer Bandier, citing brands like Koral and Varley, which she retails at her five Bandier "active fashion" stores. Stephanie Dardenne, director of merchandising at super-stylish activewear juggernaut Carbon 38, confirms similar: "Although black is still the most popular color choice, our buy into neutrals has doubled."
Fabrics and styles are also getting cozier. With super-soft sustainable modal and cotton, like with Athleta's "semi-fitted" joggers and wide-neck tees. Drapey sweatshirts from Alala and Monrow embrace a comfy huge sensibility (not a high-intensity training one). Even major athletic outfitters —think: Reebok and Nike—are debuting looser silhouettes and subdued hues for spring and summer 2018. These "softer-side" pieces are becoming the new, relaxed basics of athleisure.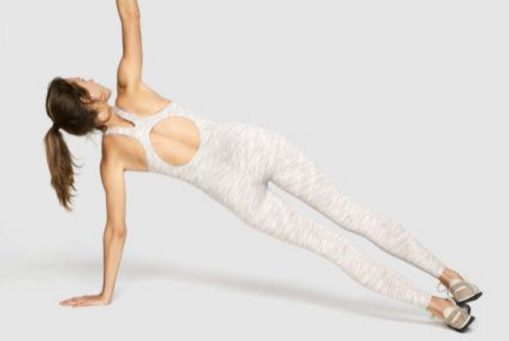 No. 11
BIOHACKING IS THE NEXT WAVE OF WOMEN'S WELLNESS

Biohacking may have started as a Silicon Valley boys' club to catalyze better health, with Bulletproof coffee, Paleo diets, and tools for a Four-Hour Body. But increasingly female wellness pioneers are claiming the movement as their own, adapting and creating optimization practices for women's biology.
"A lot of us are living lives that aren't making us feel very good," explained Parsley Health founder Robin Berzin, MD, at a recent Well+Good Talks panel on biohacking for women. "And now it's time for a little investigation into the principles and practices that make us feel better."
Driving the women's health scene are new tools like the MyFLO app—created by Well+Good Council member Alisa Vitti (see the Women are Using Technology to Disrupt Birth Control Access Trend for more details)—that allows you to track-and-hack your menstrual cycle like a scientist, suggesting how to relieve PMS symptoms through diet and more. Nutrition experts like Moon Juice's Amanda Chantal Bacon are dusting our coffee with adaptogenic plants and mushrooms to help boost mental stamina, soothe stress, and balance hormones. (And the rest of us have caught on, big time.) And beauty brands like Mother Dirt are using the science of live bacteria to "hack" the skin's microbiome for issues like acne, eczema, and even body odor.
Expect to see more biohacks specifically for women, like LifeStory Health's menstrual blood analysis and Female Fuel, a nootropic supplement designed for women. While many biohacking staples, from infrared light therapy to the ketogenic diet, will continue to grow an audience of women.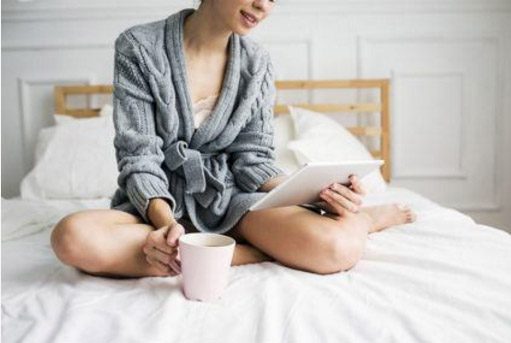 No. 12
WELCOME TO THE ERA OF LUNAR EVERYTHING…

In 2018, everyone's becoming moonstruck. Conversations about Mercury in retrograde and your Saturn return are becoming as mainstream as horoscopes. Expect monthly Moon Reports to grow in popularity, as more people consult the planet as a guide for personal growth—and a thought-starter for dinner party conversations.
Cosmic cool kids are setting intentions that are aligned with the new moon and the full moon (said to be potent times)—or flocking to full moon sound baths at Wanderlust Hollywood, new moon ceremonies at Space by Mama Medicine in New York City, and guided moon rituals with meditation guru Kelly Morris.
Even if you personally haven't started planning your dinner parties by lunar cycles (or joined Moon Club, a monthly online membership program for "spiritual activists" founded by The Numinous founder Ruby Warrington and Alexandra Roxo), there are plenty of women ogling Mandy Moore'screscent-shaped necklace on This Is Us (in between sobs) and using the moon as as a guide for reflection and personal growth.
The moon—with its monthly cycles and powerful pull that can make oceans (and your uterus) move to its rhythm—has become something of a #girlpower totem, says Well+Good contributing astrologer Jennifer Racioppi. Women are looking to feel empowered.
"Even five years ago when I talked about moon cycles, it was like blank stares coming back at me," Racioppi says. "Now [women can't get enough of it] because it's a way we can connect with the power of these natural forces that we're aligned with."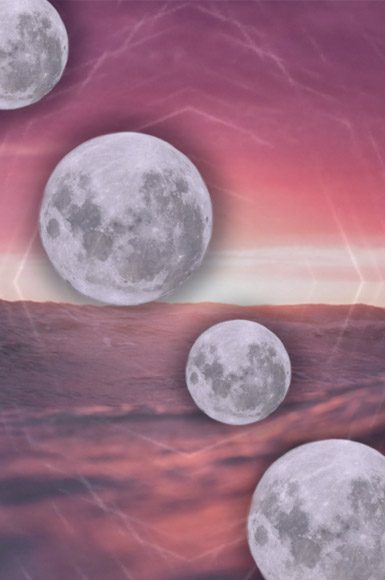 No. 13
HIGH-TECH SLEEP SCIENCE ARRIVES IN THE BEDROOM

Health experts have megaphoned the benefits of powering down your digital devices hours before bedtime if you want to bank a solid night of zzz's. And yet, 2018 will be the year technology is welcomed into the bedroom to actually improve your sleep quality.
By creating the optimal environment for you to snooze via temperature controls, sharing data about your REM stats, and creating solutions to help you wake up naturally, digitized beds aim to help you sleep better than ever. "The appetite for products designed to improve sleep is very high," confirms tech news site UKTN, which is why both funding and sleep-tech innovation in this category are taking off, too.
Smart mattresses from Serta Simmons Bedding offshoots Tomorrow Sleepand Eight Sleep include features that analyze REM cycles for up to two people in bed, wake you up via a smart alarm that knows when you're in a stage of light sleep and allows you to control the temperature for optimal sleep climate. (Hint: Cooler is better.) Both models are also smart-home compatible, so you can wake up and ask, "Alexa, how did I sleep?"
Sleep trackers that work with your existing mattress (like S+ by ResMed, Emfit, and Sleeptracker) are part of this growing Sleep AI category. They nap on your nightstand and send you bio and bedroom data to an app on your phone. And a small study conducted with 6,100 AppleWatch users found it may accurately detect hypertension and sleep apnea, so Apple may be learning how it can play more of a role in your life offline.
Matteo Franceschetti, Eight Sleep's CEO, compares this era of personalized sleep intel to your diet. "If you didn't know what calories were or what your calorie intake was, how could you take care of your own nutrition?" In other words, (sleep) knowledge is power.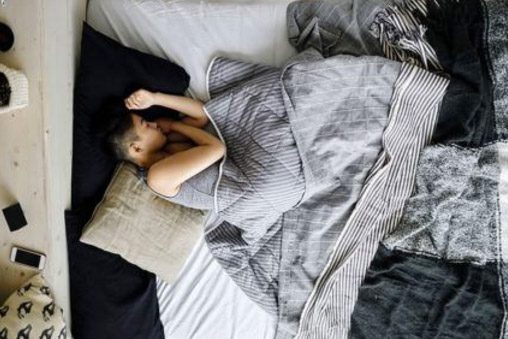 No. 14
NUT-MILK YOGURT, NOW COLONIZING A DAIRY CASE NEAR YOU
Change is coming to yogurt culture. Like almond milk, which went from a niche dairy substitute for vegans and the lactose-intolerant to an option so omnipresent that Starbucks is getting in on the action, now yogurt is poised to be the next big nut-milk trend.
And the market is ready to dip in a spoon. Nonstop launches into the (non)dairy case—everything from Kite Hill Greek-style yogurt made with almond milk to Foragers' drinkable "cashew-gurt"— suggest that 2018 is going to be the year of alt-yogurt.
Take the success of breakout brand Kite Hill, which has won fans with its creamy, indulgent almond yogurt: Sure, it's a mainstay at places like Whole Foods. But thanks to an $18 million investment led by General Mills subsidiary 301 Inc., it's about to be everywhere. Bringing non-dairy products to the mass market is the goal, according to Kite Hill interim CEO John Haugen. "Up to now, the taste is what holds people back from plant-based yogurts, but now that nut milk yogurt has caught up and there are options available that deliver on taste and texture, it's time for nut milk yogurt to have its moment too," he says.
So why alt-yogurt, and why now? According to industry research, the category may grow to reach $35 billion by 2020, largely driven by millennials, who are generally more health-conscious and less likely to define "milk" as a dairy product exclusively—and they're willing to pay for them.
Expect to see a lot of new offerings in the new year, especially those using coconut. While early adopters have been swooning for The Coconut Cult(the wallet-draining $25 raw coconut yogurt has been flying off West Coast shelves since its 2016 launch), now kombucha brand GT's Living Foods will unveil a "living coconut yogurt," New Earth Superfoods is launching coconut probiotic kefirs, and Coco Rico is debuting more French-style coconut yogurt flavors. And in January, Ripple will shake things up with a nut-free, completely plant-based Greek yogurt. With so much probiotic-loaded goodness in 2018, the biggest question might be which alt-yogurt to try next.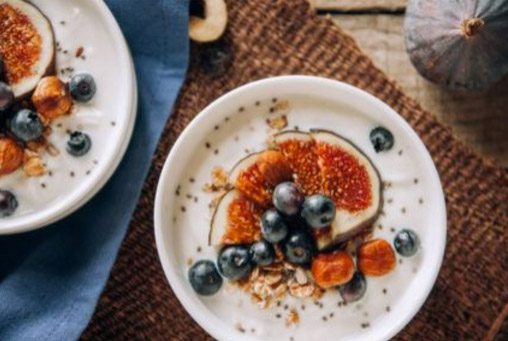 No. 15
CLEAN MAKEUP FINALLY NAILS BOLD COLOR AND FULL COVERAGE

The "no-makeup look" has been so intertwined with non-toxic makeup that it's hard to imagine that would ever change. But now clean cosmetic companies are beginning to make every seriously pigmented shade you could ask for, minus the questionable ingredients. And the category is growing faster than you can swipe on a lip gloss.
According to Future Marketing Insights, this segment is anticipated to comprise half of the cosmetics market. We're seeing this with cult-fave brands like Rituel de Fille and organic Au Naturale Cosmetics, plus newcomers like Lawless (founded by Annie Lawless of Suja Juice fame) and Velvet, which are launching long-lasting, bold lipstick colors and full-coverage foundations that can truly compete for color-to-coverage with mainstream brands.
Clean color cosmetics have "grown so quickly," confirms Annie Jackson, VP of merchandising at Credo Beauty. She's busy stocking the seven stores with many of these brands in "on-trend colors, like mainstream makeup offers, but without the potentially toxic chemicals." Sephora's Alison Hahn, VP of merchandising, color, says this growth "is reflective of a larger cultural shift to more transparent living and healthier lifestyles." The mega beauty store is seeing customers clamor for such brands as Bite Beauty, RMS Beauty, Ilia, Lilah B., and Antonym. That explains why research by Kline & Company predicts that non-toxic makeup will continue to eclipse traditional cosmetics.
Considering 48 percent of consumers look for products with natural or organic ingredients, the clean category just might be the pot of (money-making) makeup gold at the end of the uber-pigmented rainbow.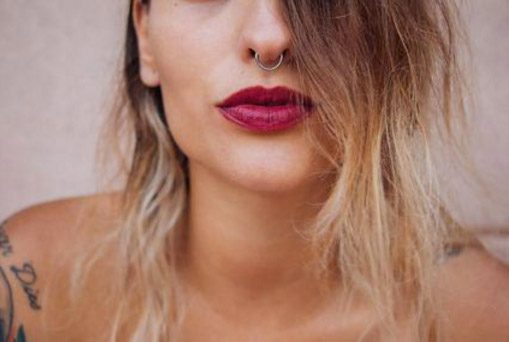 No. 16
KOMBUCHA GOES BIG—AND CRAFTIER

Here's a fizzy paradox for you: 2018 may be the year gut-health-friendlykombucha becomes more mass and more niche than ever. The once-obscure fermented tea drink is now thoroughly mainstream, and with its newfound popularity comes a coterie of small, craft brewers dedicated to next-level, seasonally driven 'booch.
The numbers on kombucha's growth are stunning. According to Square, kombucha sales are up by more than 12 times from three years ago, and one research firm says the category is already worth an annual $600 million (and counting). That potential may be why small upstarts such as Health-Ade, a Los Angeles-based company that started out selling its brew at farmers' markets in 2012, is expanding thanks to a $7 million cash infusion—or why Peet's Coffee recently invested $7.5 million in Revive Kombucha. And PepsiCo's 2016 acquisition of Kevita means you'll be soon able to sip probiotics almost everywhere soda products are sold.
At the same time, kombucha is more of a specialty drink than before. Much as the craft beer and artisanal coffee movements put product quality into the spotlight, there's now a lot more passion for the artistry that goes into creating kombucha with new purveyors coming to market. Regional 'booch brewers from Brooklyn's Pilot to Lion Heart of Portland, OR, are creating inventive flavors with a local twist. And it's not just a coastal thing, either: In New Orleans, there's Big Easy Bucha's Voodoo Brew, which incorporates Southern flavors such as chicory and vanilla coffee. Farther north in Pennsylvania, Sole makes an oak-aged blend of blackberries, blueberries, hibiscus, and ginger.
Whether people gravitate toward the fermented, fizzy stuff for the taste or for gut health, the category is more desirable than ever. Expect to see kombucha's probiotic presence permeating your grocery store fridge aisle. If you're not already on the 'booch bandwagon, this may be your best opportunity to drink up.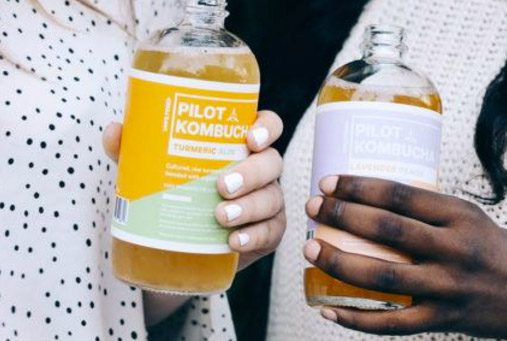 No. 17
WOMEN'S COWORKING CLUBS: CHIC COVENS FOR CONNECTION

Welcome to modern networking, where smart, driven women are making connections, building relationships, and plotting world domination over matcha…in a feminist-first (and Instagram-worthy) backdrop.
Once confined to living room book clubs and Lean In circles, women are meeting in super-chic, elevated spaces—much like the ladies clubs of the early 20th century—that don't allow men. And wellness is often on the menu.
It's about providing a place where women can come together to empower each other. "You saw it at the marches—women from all over feel this pull to connect," says Paula Mallis, founder of WMN Space, a ladies-only "wellness hub" in Los Angeles with a full schedule of moon circles, meditation classes, and more.
There's also Paper Dolls and One Roof Women in LA, Hera Hub, with international locations as well as San Diego and DC, and the Center for Social Innovation's The Women's Lab in New York City.
Buzziest of all may be "coworking coven" The Wing, "a place for women on their way." Its NYC flagship is an oasis of mid-century modern furniture, with an all-female-authors library, in the penthouse of a historic Flatiron District building. The well-appointed locker room is a draw for women whose yoga studios don't have showers, and meditation (and movie nights) are part of the programming ethos.
The Wing just completed a $35 million Series B investment led by global coworking brand WeWork. (The community-focused company is doubling down on wellness and women: WeWork also just announced the appointment of SoulCycle co-founder Julie Rice—who is also a Wing adviser—as chief brand officer.)
All of which should help The Wing membership waitlist, which is purportedly thousands of names long. To serve demand, it just opened another NYC location and will open a third and fourth outpost in Brooklyn and Washington, DC, in 2018.
Hey, if the future is female, it's time to start planning—and now there are lots of places to do just that.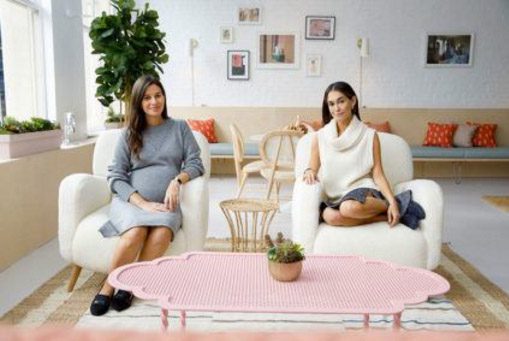 No. 18
ANALOG DESTINATIONS TO UNPLUG ARE THE NEW *IT* SPOTS

Super-cool phone-free social clubs, purposefully no-WiFi cafes, and other environments for IRL connection are on the rise—and in demand.
Making time to unplug is a higher priority than ever before, and places that help us put our phones down are popping up everywhere. Some restaurants are serving up discounts if you power down, for example, and others are mandating that date-night dinners be phone-free only (so, no booking other Bumble dates while you're on one), and even some smoothie bars kindly forbid your devices and want to inspire you to "re-connect as a community, away from social networks."
Hotels may now actually brag about not having WiFi: Everywhere from Camp Grounded in Mendocino, CA, whose motto is "disconnect to reconnect" to Villa Stephanie in Baden-Baden, Germany (the famous spa town)—which blocks all WiFi signals from your room by embedding copper plates in the walls to prevent your boss' emails from reaching you on vacation—to the Mandarin Hotel Las Vegas' 'digital wellness escape" (check your phones at the front desk, please). Want to go where no cell towers can reach you? A new glamping startup called Hipcamp can find you an off-the-grid place, a la Airbnb.
And slow-the-eff-down brand Folk Rebellion (AKA the brilliant minds behind those "Analog as Folk" tees) is in the planning stages for a tech-free clubhouse in New York City—basically a place to pause for always-on professionals. "People feel more lonely, more stressed, and anxious than ever," says Folk Rebellion founder Jess Davis. "The technology that was meant to connect us and simplify our lives, when overused, in fact, causes the opposite reaction."
Expect the "it" spots of 2018 to be spaces where going analog is the entire point…not the sign of a bad WiFi connection.