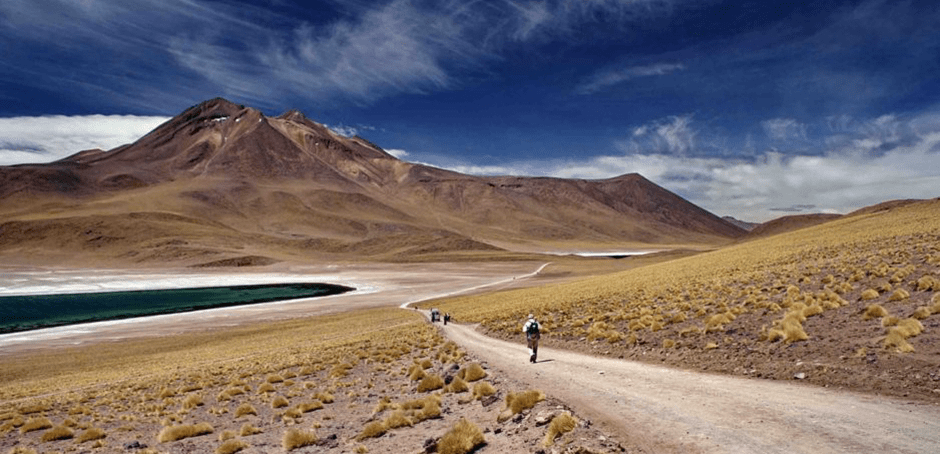 ERICA GRAGG OF ESCAPE TO SHAPE - Mood of Living
Erica Gragg, fitness expert, has combined her passions of travel, fitness, and lifestyle to create one all-encompassing program called Escape to Shape. A strong believer in discovering oneself through traveling and experiencing new cultures, Gragg seeks to share her knowledge of living a balanced life through her in-depth wellness retreats.
Born in Sacramento, California, Erica Gragg worked in the PR industry in New York until 2002 when she left the city behind and headed to Tulum, Mexico to co-create Bikini Boot Camp, a popular fitness program. Soon after, she co-authored a book by the same title, outlining her guide to healthy living that would soon give way to her new program, Escape to Shape. Established in 2008, Escape to Shape incorporates Gragg's vision of a balanced lifestyle through sensible nutrition, transformative fitness, and travel. The program focuses on a variety of physical activities, meditation, and the exploration of new cultures with the ultimate goal of experiencing the world through exercise and wellness. Escape to Shape has taken place in 43 locations around the world, lasting one week at a time, and each retreat is catered to feature local food and activities native to the region. Erica offers a hands-on role in forming the program by meticulously planning each segment of the trips from the location, to the staff, as well as the activities offered. Each retreat encourages participants to discover one's own path to wellness, with the guidance of a true wellness expert.
Uma by COMO, Punakha, Bhutan
Mood of Living Q&A
Mood of Living: Can you describe your current occupation?
Erica Gragg: I create Experiences. By thoroughly researching and scouting each and every Escape we offer; by hand picking each guide, driver, excursion, massage therapist, chef, teachers/trainers and meals in order to ensure that our guests' experiences are not only authentic, but original, memorable and expertly executed.
MoL: Before you started Escape to Shape what was your profession?
EG: Co-Founder/Owner of Amansala and Bikini Boot Camp in Tulum, Mexico.
MoL: What inspired you to expand your vision of combining travel, fitness, and lifestyle to start Escape to Shape?
EG: I strived to create a vacation that I wanted to go on — one that combined culture with fitness, great food, lively & authentic conversation and memorable moments, one that did not leave you needing a vacation to recover from your vacation, and one that allowed you the time and space to connect with others and reconnect with yourself. Thankfully, there were others out there who were craving the same thing!
ION Luxury Adventure Hotel, Iceland
MoL: What do you look for in a prospective location for your retreats?
EG: A few things. First, we have to have the curiosity to want to visit it. Then, as we cater to many solo female travelers, I have to feel safe wandering around by myself. Not that our guests will ever have to wander by themselves, but should they choose to, it must be safe enough for them to do so. Next, the location must have its own culture that sets it apart from other locations. It must feel authentic. Lastly, we need to be able to offer accommodations, guides, drivers, etc., of a certain caliber. If all the criteria can be met, then we have found ourselves a new location!
MoL: When you began Escape to Shape, what were your goals, and do you feel as though you have achieved them?
EG: Just like anything in life, Escape To Shape is a work in progress; we are always refining and fine-tuning, and adjusting our itineraries to reflect new, interesting finds. The goals of Escape To Shape have always been the same though: to offer a vacation that combines luxury, fitness, and culture, one that offers our guests the space to reconnect with themselves in the process of getting to know a new culture and new people. I suppose we underestimated just how much people appreciate connecting with like-minded people and not having to make decisions. I love hearing from guests that they appreciate feeling like they can trust our taste and the experiences we have curated for them.
MoL: How did you meet your business partner, Francesco Anchisi, and did you start the venture together?
EG: I met Francesco on the beaches of Tulum, Mexico. We started Escape To Shape together as a way to marry each of our passions — travel, wellness, and style — into one holiday.
MoL: Since you hand select the menu for each program, what is your criteria for creating the menu?
EG: Our motto at Escape To Shape is "moderation, not deprivation." We also believe that exploring the cuisine of a culture is an important part of travel. We source local chefs who are willing to work with any of our guests' specific dietary restrictions… and who are open to me jumping into the kitchen and asking them to use olive oil instead of vegetable oil! We promote eating seasonally: whatever is fresh, local, and organically grown whenever possible. We also limit fried foods, even if they are part of the local cuisine, and strive to offer our guests the healthiest version of the local cuisine as possible. Lots of fruits and vegetables, organic meats, fresh fish, healthy grains, and portion-controlled desserts.