By Erica Gragg – Original Article
Sometimes my life seems like one long summer, as my career hosting international wellness retreats often keeps me chasing the sunshine—aside from a few colder spots like Iceland or Patagonia—because, well, let's face it: Sunshine just seems to shout "vacation!"
The summer months can derail our routines a bit, and rightly so. Summer is meant to be enjoyed like a delicious meal is meant to be eaten. But as summer comes to a close, vacations end, and temperatures start to fall, getting back into the swing of things can be challenging and even a little disappointing.
Though it can be hard to say goodbye to summer's glory, fall can be a wonderful opportunity to reflect and recommit to creating balance and wellness. So, how can we hold on to that summer feeling, smooth the transition, and flow gently into fall? Here are a few tips I've learned to help get through the end of summer on a high note.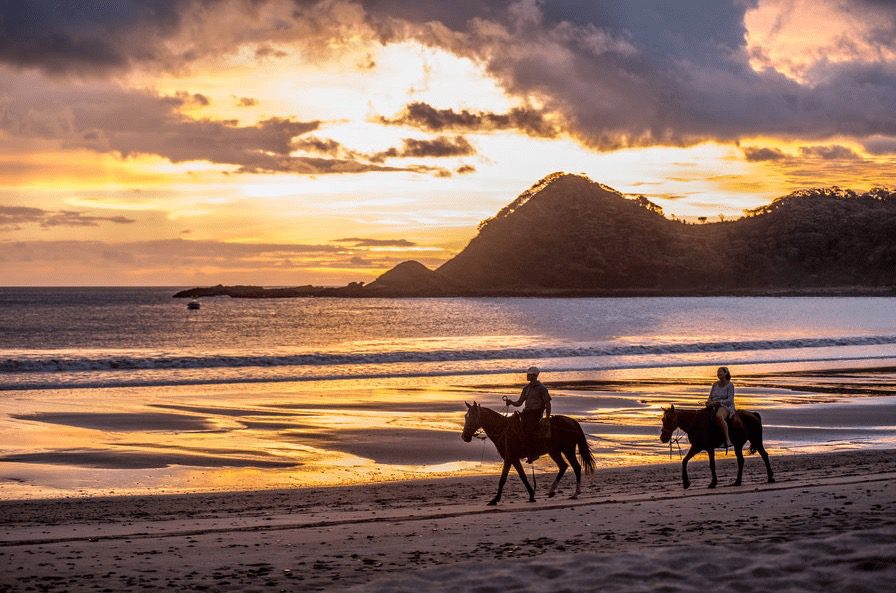 1. Consider it fresh-start fall.
Fall is an ideal time for fresh starts. I like to approach September as a second January—after all, it is close to the halfway mark! So, clean out your home and pare down your closet, start a fitness challenge, or commit to giving up a bad habit, and you'll be well on your way for your next New Year's resolutions.
2. Tackle your to-do list.
Fall is also a perfect time to wrap up projects and goals. At the end of summer, I often revisit the goals I had at the beginning of summer—whether they be home projects, local day trips, or books to finish reading—and write them down. Once I can see them, I write out three small steps I can take toward actually accomplishing these goals. There's nothing better to ease the anxiety than feeling super-productive, or at least setting your intentions in the right direction! And I find writing down these goals actually holds me accountable to myself.
3. Enjoy the transition itself …
… Starting with the natural beauty that summer fading into fall brings. There is nothing as rewarding as living in the moment and appreciating what is. And fall brings with it a plethora of benefits from nature: Crisp, clear days with cooler weather make for perfect hikes; shorter days provide the opportunity for more sleep; the changing leaves make for a beautiful landscape; and the farmers markets are rich with produce from apples, to summer and winter squash, to pumpkin, and many comforting foods in between. We hear a lot about gratitude these days, but I truly believe in appreciating the things around me.
4. Keep up the entertaining, indoors!
Cooking is one of my favorite fall pastimes. As I mentioned, farmer's markets are ripe with a bounty of autumnal fruits and vegetables, and now is the perfect time to give a few of those recipes you have been stashing away a try. Better yet, invite some friends over to help with the cooking and enjoy the flavors of your latest creation. Connecting with friends is an important part of a well-balanced life, and while summer may provide us more social time outdoors, autumn offers us a chance to reconnect with friends we missed over the summer because of travel, events, children, etc.
5. Plan something to look forward to.
If the end of summer is giving you the blues, there's nothing like another vacation to recapture that feeling, whether it be a local dinner party with friends or a road trip to soak in the fall foliage. You may even want to travel further afield, taking advantage of some of the fall travel discounts offered by major hotels and airlines. Plus, Europe and many faraway beaches are often less full (and just as fun) past the summer holidays!