Erica Gragg, fitness expert, has combined her passions of travel, fitness, and lifestyle to create one all-encompassing program called Escape to Shape. A strong believer in discovering oneself through traveling and experiencing new cultures, Gragg seeks to share her knowledge of living a balanced life through her in-depth wellness retreats.
Born in Sacramento, California, Erica Gragg worked in the PR industry in New York until 2002 when she left the city behind and headed to Tulum, Mexico to co-create Bikini Boot Camp, a popular fitness program. Soon after, she co-authored a book by the same title, outlining her guide to healthy living that would soon give way to her new program, Escape to Shape. Established in 2008, Escape to Shape incorporates Gragg's vision of a balanced lifestyle through sensible nutrition, transformative fitness, and travel. The program focuses on a variety of physical activities, meditation, and the exploration of new cultures with the ultimate goal of experiencing the world through exercise and wellness. Escape to Shape has taken place in 43 locations around the world, lasting one week at a time, and each retreat is catered to feature local food and activities native to the region. Erica offers a hands-on role in forming the program by meticulously planning each segment of the trips from the location, to the staff, as well as the activities offered. Each retreat encourages participants to discover one's own path to wellness, with the guidance of a true wellness expert.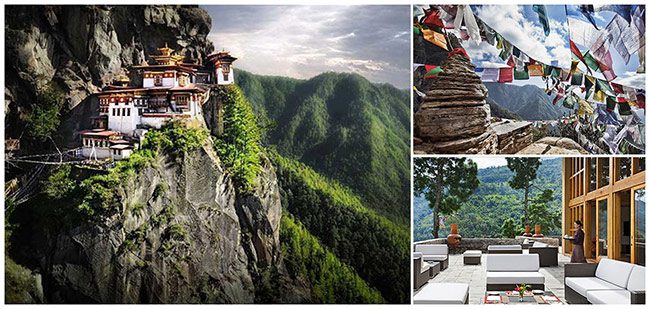 Uma by COMO, Punakha, Bhutan
Mood of Living Q&A
Mood of Living: Can you describe your current occupation?
Erica Gragg: I create Experiences. By thoroughly researching and scouting each and every Escape we offer; by handpicking each guide, driver, excursion, massage therapist, chef, teachers/trainers and meals in order to ensure that our guests' experiences are not only authentic but original, memorable and expertly executed.
MoL: Before you started Escape to Shape what was your profession?
EG: Co-Founder/Owner of Amansala and Bikini Boot Camp in Tulum, Mexico.
MoL: What inspired you to expand your vision of combining travel, fitness, and lifestyle to start Escape to Shape?
EG: I strived to create a vacation that I wanted to go on — one that combined culture with fitness, great food, lively & authentic conversation and memorable moments, one that did not leave you needing a vacation to recover from your vacation, and one that allowed you the time and space to connect with others and reconnect with yourself. Thankfully, there were others out there who were craving the same thing!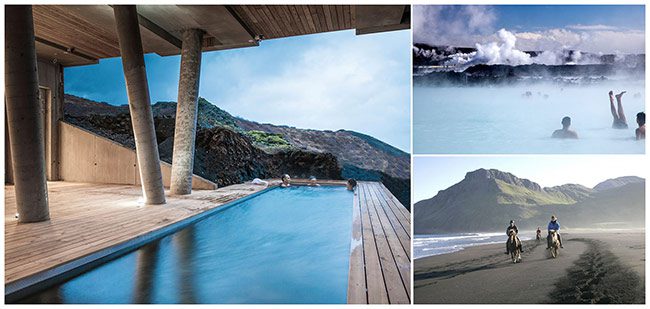 ION Luxury Adventure Hotel, Iceland
MoL: What do you look for in a prospective location for your retreats?
EG: A few things. First, we have to have the curiosity to want to visit it. Then, as we cater to many solo female travelers, I have to feel safe wandering around by myself. Not that our guests will ever have to wander by themselves, but should they choose to, it must be safe enough for them to do so. Next, the location must have its own culture that sets it apart from other locations. It must feel authentic. Lastly, we need to be able to offer accommodations, guides, drivers, etc., of a certain caliber. If all the criteria can be met, then we have found ourselves a new location!
MoL: When you began Escape to Shape, what were your goals, and do you feel as though you have achieved them?
EG: Just like anything in life, Escape To Shape is a work in progress; we are always refining and fine-tuning, and adjusting our itineraries to reflect new, interesting finds. The goals of Escape To Shape have always been the same though: to offer a vacation that combines luxury, fitness, and culture, one that offers our guests the space to reconnect with themselves in the process of getting to know a new culture and new people. I suppose we underestimated just how much people appreciate connecting with like-minded people and not having to make decisions. I love hearing from guests that they appreciate feeling like they can trust our taste and the experiences we have curated for them.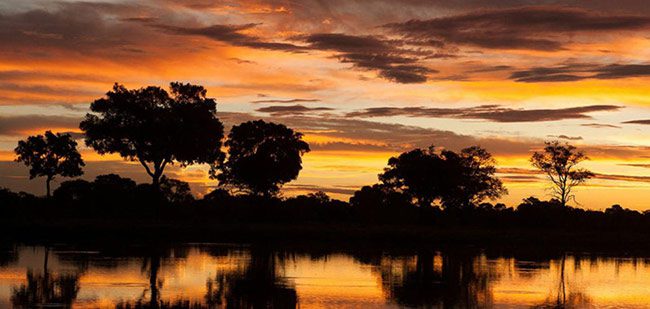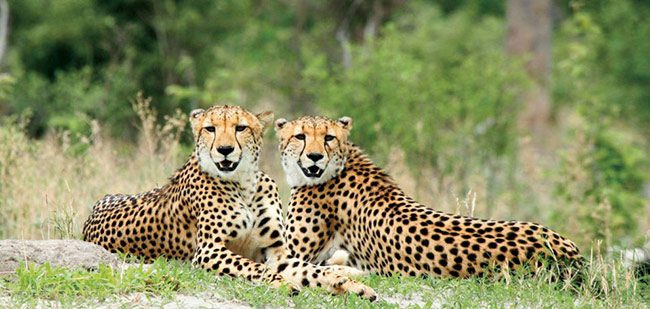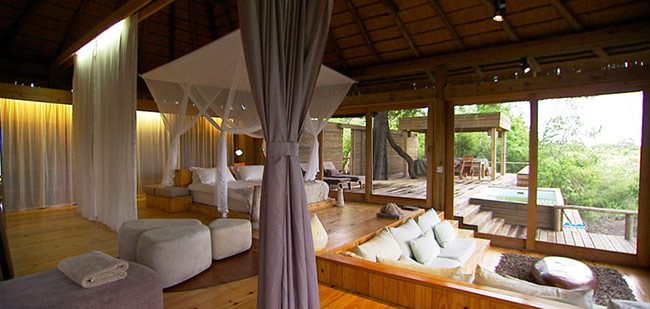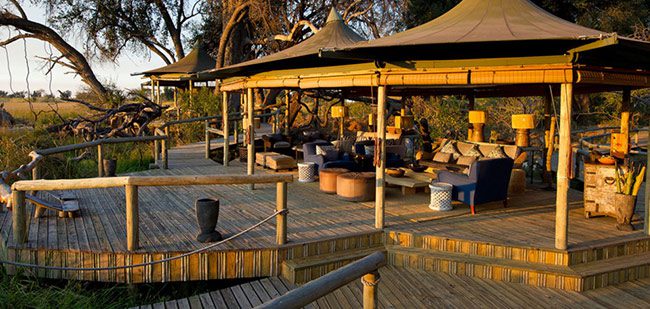 MoL: How did you meet your business partner, Francesco Anchisi, and did you start the venture together?
EG: I met Francesco on the beaches of Tulum, Mexico. We started Escape To Shape together as a way to marry each of our passions — travel, wellness, and style — into one holiday.
MoL: Since you hand-select the menu for each program, what is your criteria for creating the menu?
EG: Our motto at Escape To Shape is "moderation, not deprivation." We also believe that exploring the cuisine of a culture is an important part of travel. We source local chefs who are willing to work with any of our guests' specific dietary restrictions… and who are open to me jumping into the kitchen and asking them to use olive oil instead of vegetable oil! We promote eating seasonally: whatever is fresh, local, and organically grown whenever possible. We also limit fried foods, even if they are part of the local cuisine, and strive to offer our guests the healthiest version of the local cuisine as possible. Lots of fruits and vegetables, organic meats, fresh fish, healthy grains, and portion-controlled desserts.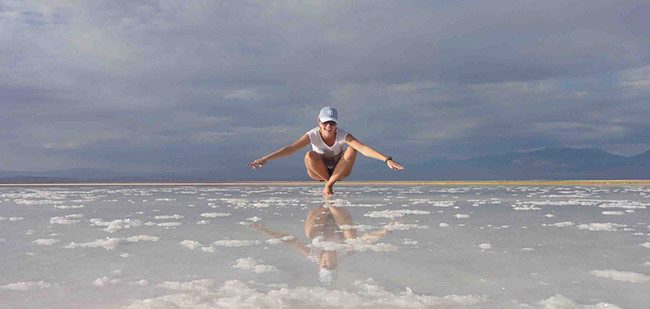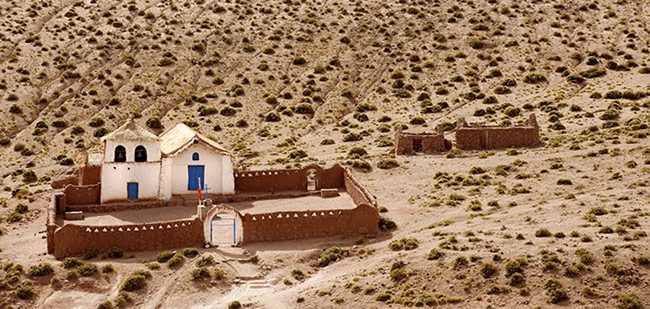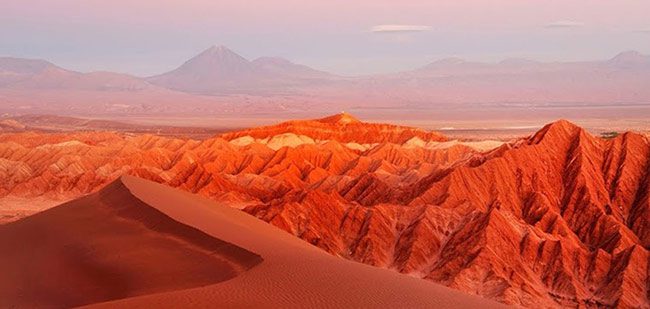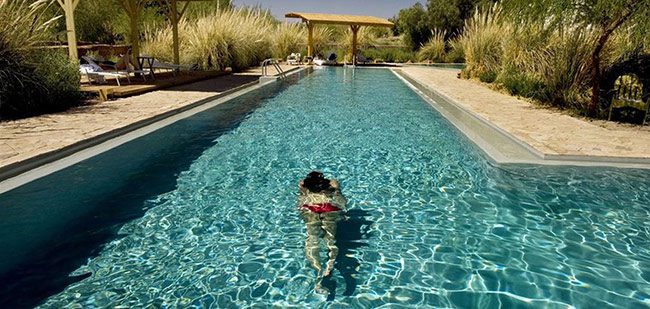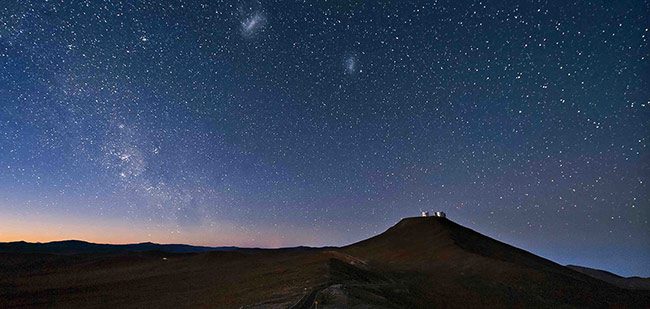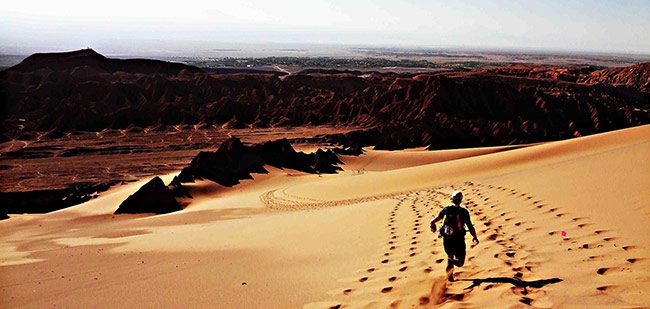 MoL: What are your tips for living a healthy lifestyle?
EG: Mindfulness. Movement. Moderation. Gratitude. Sleep.
MoL: What is one of your favorite locations in your Escape to Shape program, and why?
EG: This is such a hard question to answer, and one I am asked quite often. I love all the locations we Escape to. If I didn't, we would not offer them as we only offer locations we are passionate about so that we can share that passion with our guests. Right now, I am floating from our recent Bhutan Escape. Magical… beyond magical, actually. I wish everyone could have the experience we offered there. I am also very proud of our Cambodia Escape as we offer guests the opportunity to connect with the people of that beautiful country. We have been offering Escapes to Marrakech and Cartagena for some time now, and they are still some of my favorites. I particularly love Marrakech, where shopping is a cultural experience! Nicaragua is one of our newer locations, and I adore our private beach and all the activities we are able to offer there. And I'm very excited to share Atacama, Chile, with our guests; it is other-worldly– a place that must be seen! And then there is Sri Lanka… I could go on and on…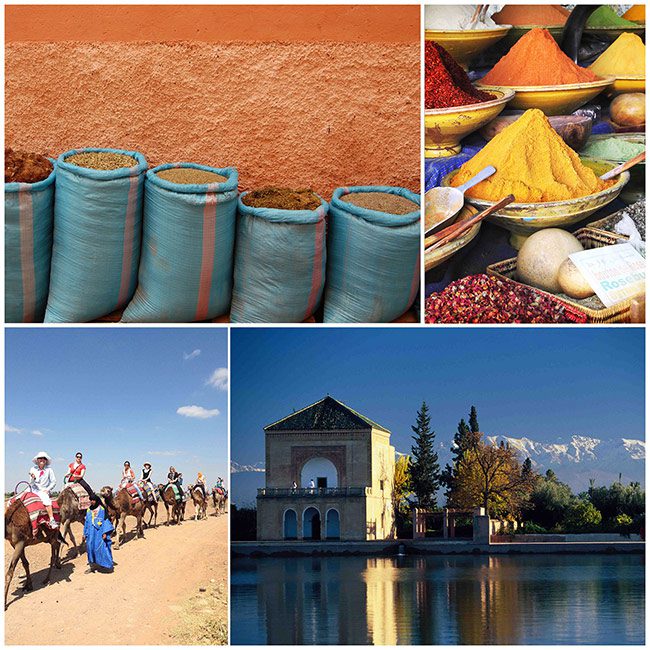 Marrakech, Morocco
MoL: Do you have a hobby?
EG: Aside from travel, I presume? I love yoga, tower Pilates classes, and hiking. I also love cooking, which is a new hobby for me, but it's one of my favorite things about returning home– being able to cook in my own kitchen!
MoL: My favorite quote is:
EG: One that I continually find relevant is from a commencement address given a few years back by Ariana Huffington, "And remember that while there will be plenty of signposts along your path directing you to make money and climb up the ladder, there will be almost no signposts reminding you to stay connected to the essence of who you are, to take care of yourself along the way, to reach out to others, to pause to wonder, and to connect to that place from which everything is possible."
MoL: Who is an influential figure in your life?
EG: My parents. They both have been incredibly supportive of my seemingly unconventional lifestyle and wild dreams. They gave me wings to fly.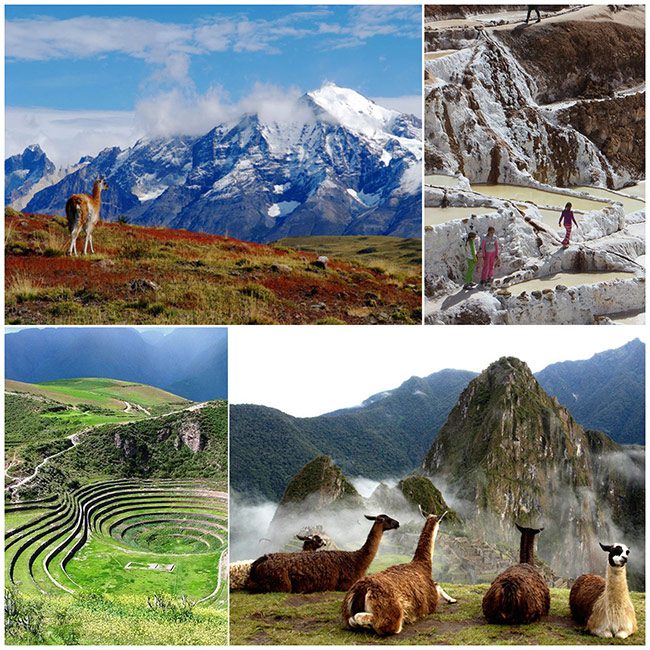 MoL: Do you have a fitness or meditation icon?
Sacred Valley and Machu Picchu, Peru
EG: I am inspired by anyone who shows up to their own life, their own practice, whatever that entails. I'm not into the whole guru thing. It's a dangerous cycle, putting someone on a pedestal, as eventually you will find out that they, like the rest of us, are only human.
MoL: What is the best advice you've ever received, and from whom?
EG: "Tomorrow will be a better day." My father has said it to me since I was a child, and it is always true. One bad day does not make a bad life, and somehow or other, when the bad days happen –as they will in life– tomorrow is a better day.
MoL: What is something you know now that you wish you knew before you started Escape to Shape?
EG: The importance of a home. As much as I love traveling and feel blessed to live the life I live, I realize that it is the security of having a home that makes it comfortable and fulfilling for me to travel as often as I do. As much as I love going, I always love returning home, too. Balance is everything.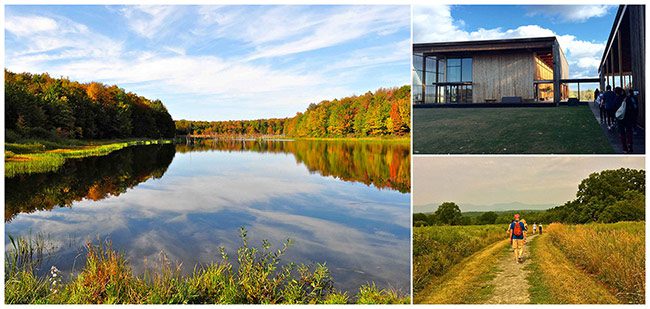 Hudson, New York
MoL: Words of wisdom:
EG: I am such a quote person. I collect words of wisdom and refer to them often. I am a huge fan of poet Mary Oliver, and just love this quote/reminder from her: "So come to the pond, or the river of your imagination, or the harbor of your longing, and put your lips to the world. And live your life." ~ Mary Oliver
I am also inspired by the words of Annie Dillard. This quote is from Pilgrim at Tinker Creek: "The answer must be, I think, that beauty and grace are performed whether or not we will or sense them. The least we can do is try to be there." She also said, "You've got to jump off cliffs all the time and build your wings on the way," which has often inspired me. And last, but not least, a quote from me… Oftentimes life gives you what you need, rather than what you want…find the gifts in everything.
MoL: Where do you go for peace of mind and spirit?
EG: Nature. I find solace and inspiration from nature. It is in nature that I also am reminded of my center and my breath; from the waves to the wind, nature calms and soothes me.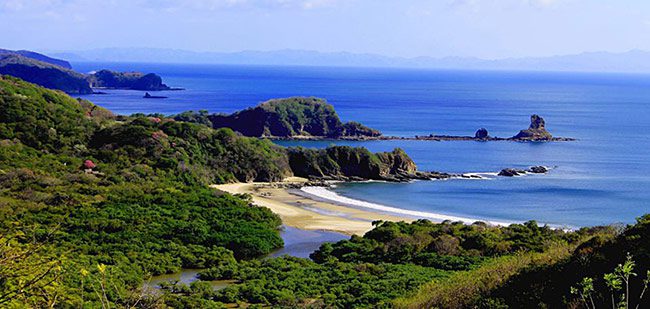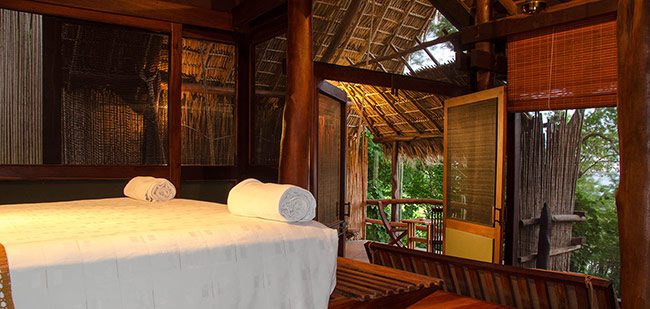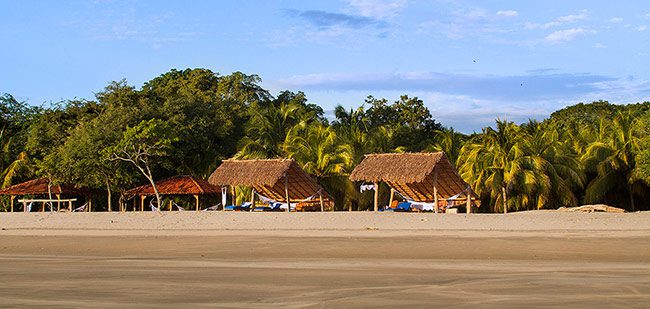 MoL: We find that people who value a balanced experience are more likely to lead a wholesome lifestyle. Do you spend much time creating a healthful home environment?
EG: Absolutely. While I do not find myself home too often these days due to our busy Escape To Shape travel schedule, I am very inspired and affected by my space. I am a person with little room for clutter in my life, mentally or physically. I appreciate order in my living space and adhere to some very simple yet powerful Feng Shui principals. I also keep a gratitude journal that I write in every evening and find that that too helps in keeping me balanced. To me, gratitude is everything.
MoL: What advice can you give anyone interested in starting his or her own business?
EG: Aim the arrow and shoot. It is less important to know how you are going to do something than it is to know what it is you want to do/accomplish. You can figure out the how along the way. And I am a firm believer that you must trust that if you jump, the net will catch you, so to speak.
Photography courtesy of Escape to Shape