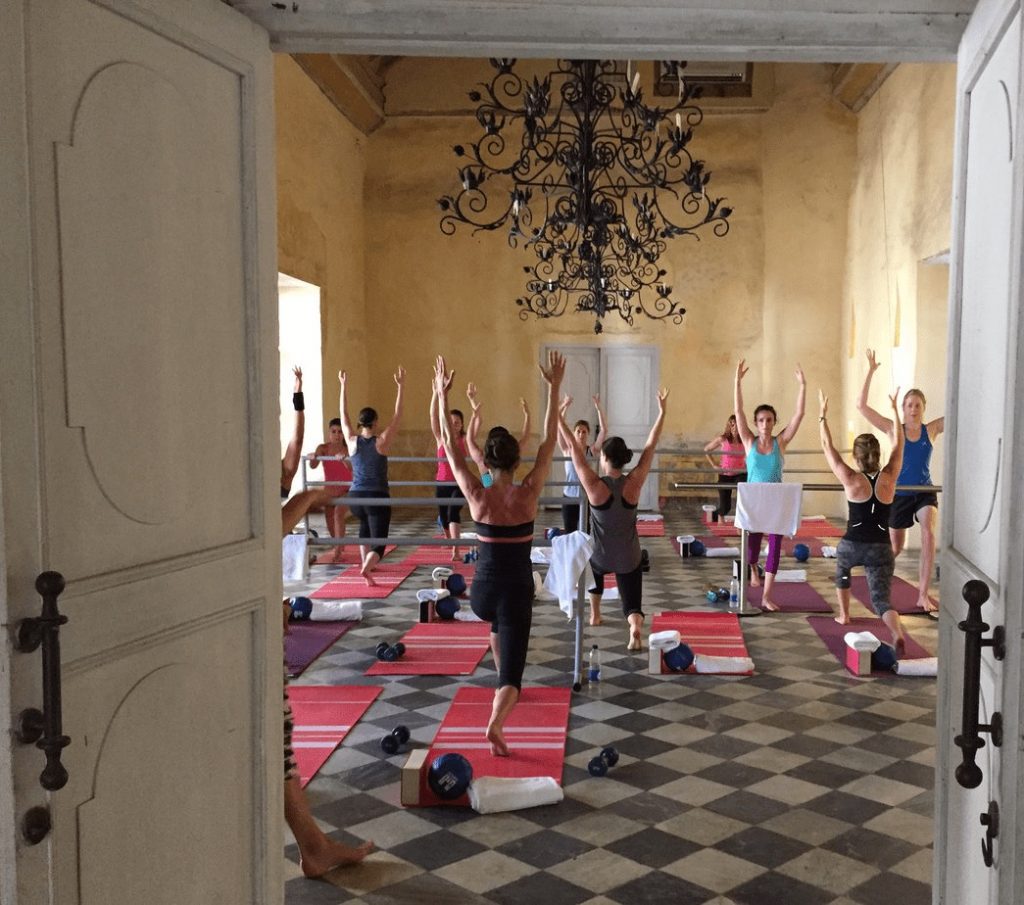 By Charu Suri – Original Article
Physique 57, known for its "barre-based" workouts, has partnered with Escape to Shape, which specializes in fitness travel, to offer its regimen on several overseas trips.
Jennifer Vaughan Maanavi, a founder of Physique 57, selected destinations that allow travelers to see landmarks without giving up their exercise routines.
The first trip, to Cartagena de Indias, Colombia, in April, quickly sold out; a repeat itinerary will be offered Oct. 6 to 11 that will include guided walks through the 500-year-old walled Spanish colonial city, architectural tours, massages, and Spanish lessons as well as salsa dancing. Guests will stay at a restored villa. There will be two Physique 57 classes each day.
Erica Gragg, the founder of Escape to Shape, said that the partnership made sense because "both brands attract high-powered individuals with busy schedules."
The companies also have a trip to Marrakesh, Morocco, from Sept. 25 to 30. Rates for both trips start at $3,200 a person, double occupancy.