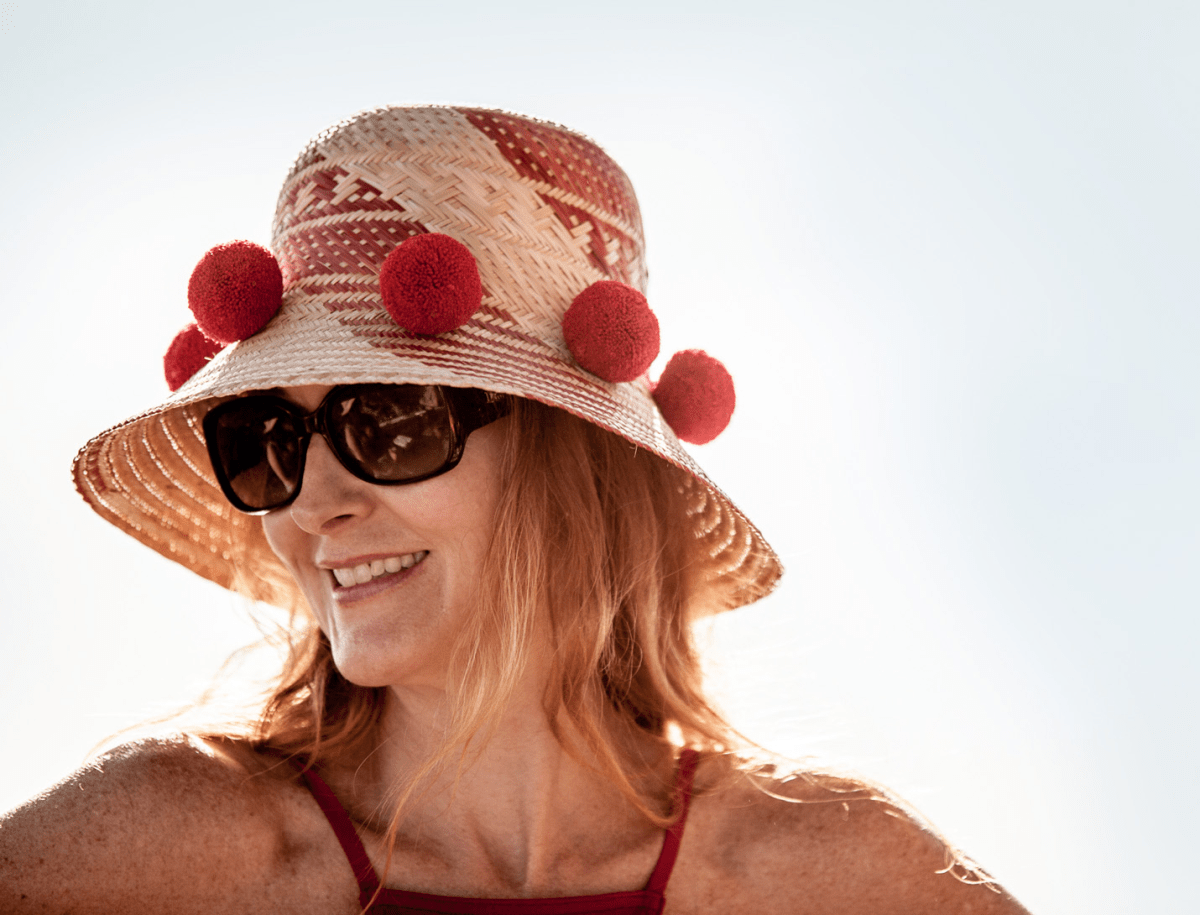 Women Who Inspire: Travel and Fitness Guru Erica Gragg - The Fine Line
Each month, The Fine Line features a special guest — a woman who embraces her age and lives life to the fullest. This month: Erica Gragg, 46-year-old founder of wellness-travel company Escape to Shape. Always on the go and so passionate about travel and healthy living that she brought them together in a unique profession, Gragg inspires us in many ways. We think she will inspire you, too.
Lean and leggy, with flowing red mermaid hair and pale, luminous skin, Erica Gragg looks like Botticelli's Venus. And, in a way, the travel guru is a goddess — an R&R deity of sorts, guiding followers down a path of cultural discovery and self-exploration through curated fitness vacations all over the globe. Though her company, Escape to Shape, falls on the higher end of the luxury scale, Gragg herself is very much down to earth.
Gragg founded Escape to Shape in 2007, after establishing Bikini Boot Camp in Tulum, Mexico, five years prior. Getting people to feel the burn — not a sunburn, but the kind brought on by hundreds of tiny arm circles — on a gorgeous beach in Central America is what led Gragg to realize that she wanted to combine her background in fitness with her passion for travel. She met her partner in business and life, Francesco Anchisi, in Tulum, and together they now host a dozen or so trips per year to locations such as Bhutan and Nicaragua.
Each Escape to Shape vacation is a week long and typically includes a workout and a fitness-related excursion per day. It also includes accommodations that aren't just lush, they are special. Think: hand-picked villas and darling beach bungalows. There are also chef-prepared meals, cultural outings, and plenty of downtime to rest and reflect. "We curate the entire experience. We have personally scouted and vetted everything we offer, so that when you arrive all you have to do is unpack," Gragg says. "A lot of the women who travel with us are type A or have families, and they don't want to waste time and money on something mediocre. They want something wonderful!"
And something wonderful is exactly what they get.
Gragg and Anchisi spend weeks at each location making sure that when guests arrive, adventures go off without a hitch. "I've built a business off being able to accomplish something that others can't," Gragg says. What she means is that if you want the experience of a lifetime, like a yoga class at a Cambodian temple, or boot camp on the ancient walls of Cartagena, or a picnic at the bottom of a tiger's nest in Bhutan, then she's your gal.
When The Fine Line catches up with Gragg, she is in Marrakech, Morocco, where her fifth trip of 2017 is coming to a close. We wanted to know how her — and her guests' — attitudes about fitness and wellnesshave changed since she launched her business 10 years ago. Here's what she said.
TFL: How has your attitude about health and wellness evolved as you've grown older?
EG: I realize now that wellness is a lifestyle, and a balanced life is about moderation. I am not as rigid as I used to be, not as hard on myself and much more forgiving. When I was younger, I was neurotic about exercise, and it took the fun out of it. Frankly, it also took the healthy out of it. Now if I skip a workout, I don't worry about it. I realize it's about the quality of the workout and not the quantity. I used to have this attitude that if I didn't sweat and burn tons of calories during a workout, then it wasn't worth it. I never would have appreciated a deep yoga practice, such as yin yoga in my 20s. I was all about the power yoga class and nothing in between. As I've gotten older, I am honoring my body more, listening to my body more. I realize that sometimes the effort is in the not doing. I am much kinder to myself now. But I still love a sweaty vinyasa class!