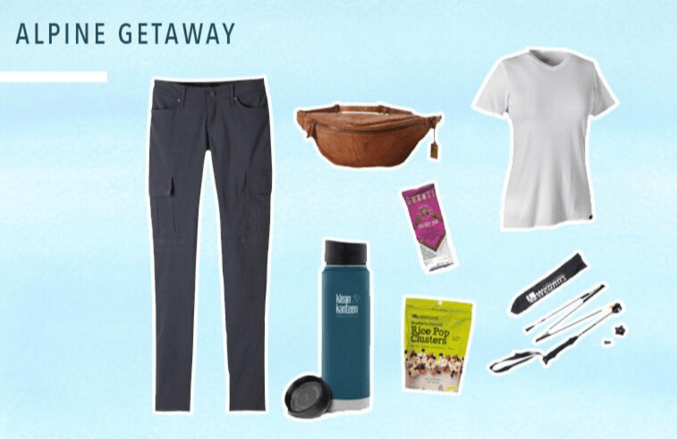 The Active Girl's Guide to Packing for Every Destination - Well and Good
BY Katie Maguire
Following your wanderlust can take you far and wide—and there's no one-size-fits-all approach when it comes to planning vacation. But whether your idea of the perfect trip includes sunrise yoga classes or all-day spa treatments, there is one obstacle that, no matter the adventure, you'll have to face: your suitcase.
Because getting active while on the move means preparing for just about any situation you might face. (Like, whether or not you'll need to bring both your sweat-wicking running shorts and your water-repellent jacket with you on your Hawaiian vacation.)
But you don't have to dread packing like you dread the security line at the airport; Erica Gragg, co-founder of the wellness-minded trip-planning company Escape to Shape and all-around healthy travel expert, has mastered the art of packing light (while still looking cool). And yes, she's willing to share her secrets.
Originally posted May 24, 2016. Updated June 2, 2017.
Whether you're hitting the beach or the hiking trail, setting off on a tropical safari or sightseeing around a new-to-you city, Gragg covers all the healthy bases. Here are her travel necessities for every adventure.

Seaside Essentials
1. Sunscreen
No matter the destination, sunscreen is a must. But especially for the beach, you want to make sure it's fast-absorbing, so it won't sweat off while on those beach runs, and is water-resistant—[especially if you'll be] paddle boarding and surfing.
2. A wear-everywhere bikini (or booty-shorts)
Bikinis that you can move in are an active beach getaway essential. I never leave home without a few pairs of K-Deer Bum Bums shorts, [because they're] great for water sports, beach walks, swimming, lounging, and yoga in any hot climate. The fun patterns and UPV 50+ sun protection are also a plus.
3. A good face mask
The combo of sunscreen and sweat can wreck havoc on your face, so it's important to always travel with a deep-cleansing mask treatment to deeply clean your pores and keep your skin refreshed.
4. A full-coverage swimsuit
Rashguards and full suits are also a beach getaway must—not only do they look great, they provide an extra layer of sun protection, are easy to move in, and can keep you warm if the water is a little cooler.
5. Coconuts
On all of our Escape to Shape beach locations, coconuts serve double-duty as hand weights. It may seem silly, but they are such an easy way to keep up your strength training while away from home! Pick up a few that have fallen from a coconut tree while on your beach walk—find the weight that works for you, and a size that fits comfortably in your hands—and get moving. Plus, once you're done, you can crack them open for a refreshing and rehydrating treat.
Shop Gragg's Picks:
Juice Beauty SPF 30 Sheer Mineral Moisturizer, $29
K-Deer Bum Bum shorts, $36
Indie Lee Clearing Mask, $60
Cynthia Rowley Wetsuit, $235
J.Crew Short-Sleeve Rash Guard, $68