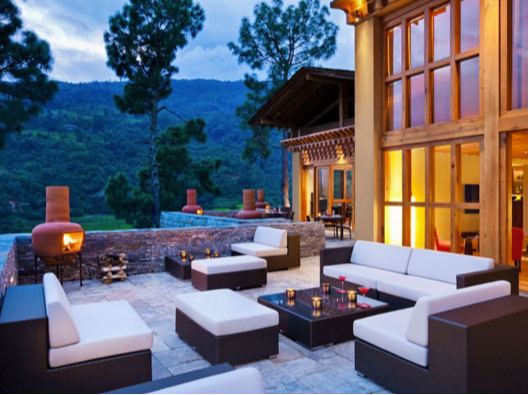 8 Wellness Retreats to Consider When You've Had Enough Rosé - Domino
It's time to wash away the sins of summer and detox before fall.
By: Nikhita Mahtani
Published on August 02, 2017 - 5:00 pm EDT
4. Escape To Shape, Bhutan, August 19-27
Escape To Shape pulled out all the stops when it came to this week-long retreat across the magical kingdom of Bhutan in the Himalayas. Expect a ton of hiking and exploring as you roam through three luxe locales —Thimpu, Punakha, and Para—observing the rich heritage as you go. But don't worry: You'll also get down time to just chill out in some seriously sexy rooms.
Founder Erica Gragg told Domino, "Uma by COMO, Paro and Uma by COMO, Punakha will serve as our intimate accommodations in Bhutan, a landlocked Himalayan Kingdom where religion and nature have come together in compelling Buddhist culture. Both properties are instilled with the same principles, for Uma means 'living house,' and both are inspired by the landscape, spirituality, and culture of the special region. They serve as the ideal locations—among pine-clad valleys, lush vegetation, rushing rivers, and snow-capped mountains—for those to whom the joy of discovery is reason enough for a journey."
Sounds totally dreamy.
Rates start at $9,200.
Original Article : https://domino.com/summer-2017-wellness-retreats#5