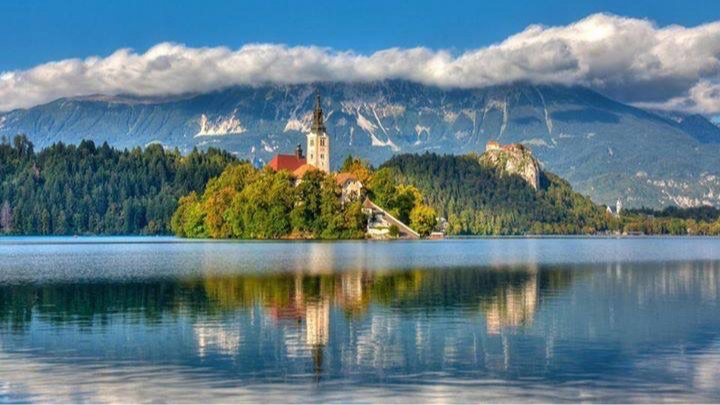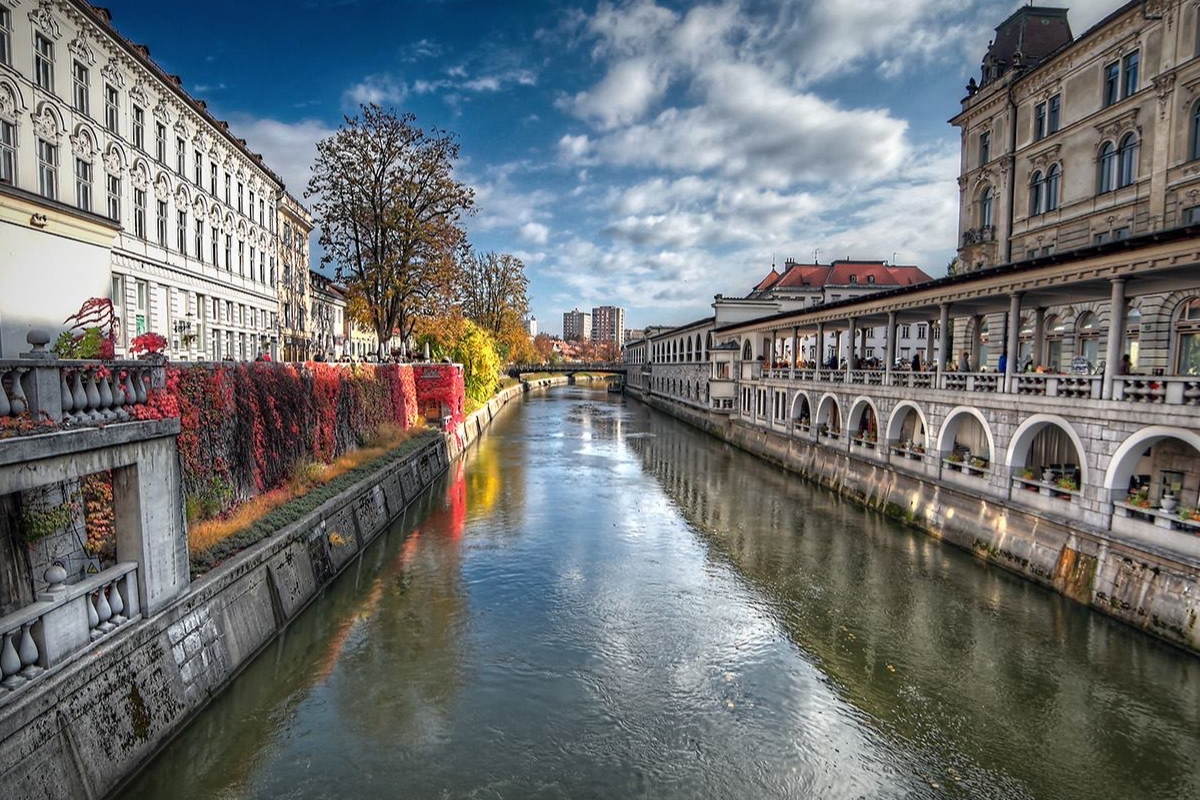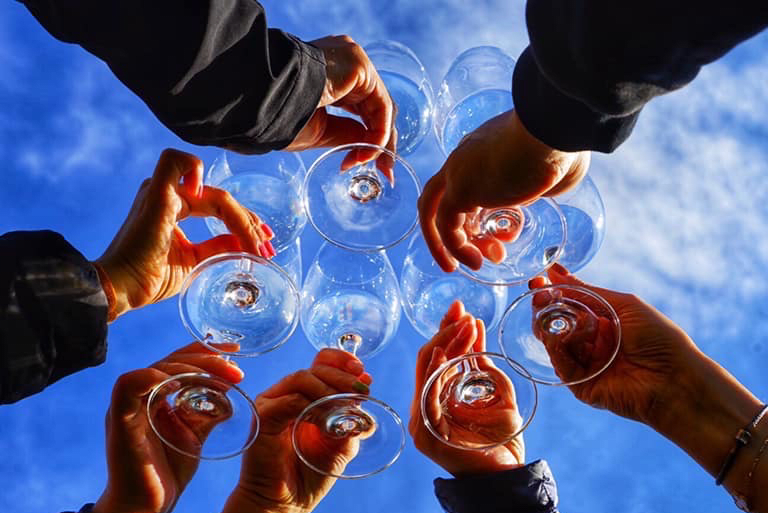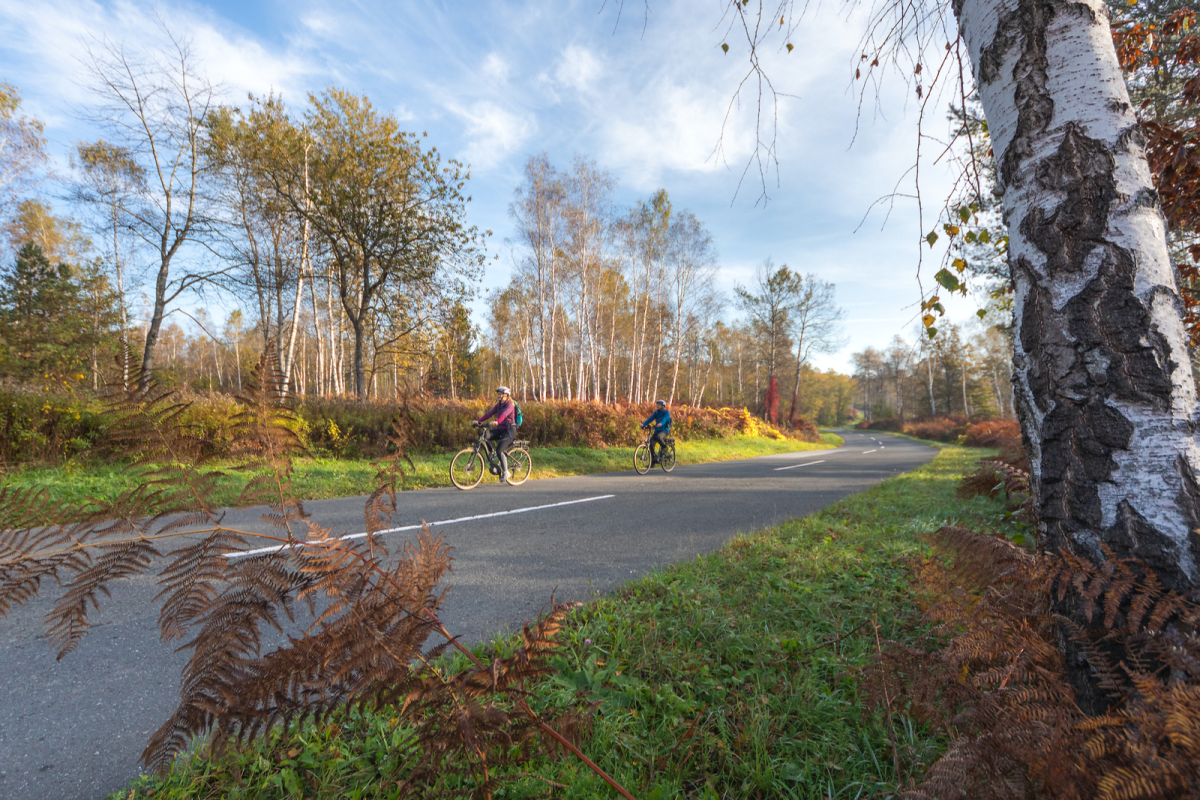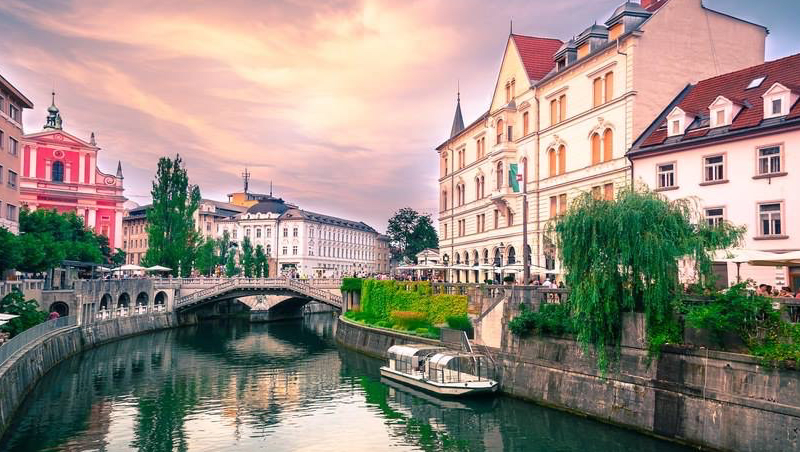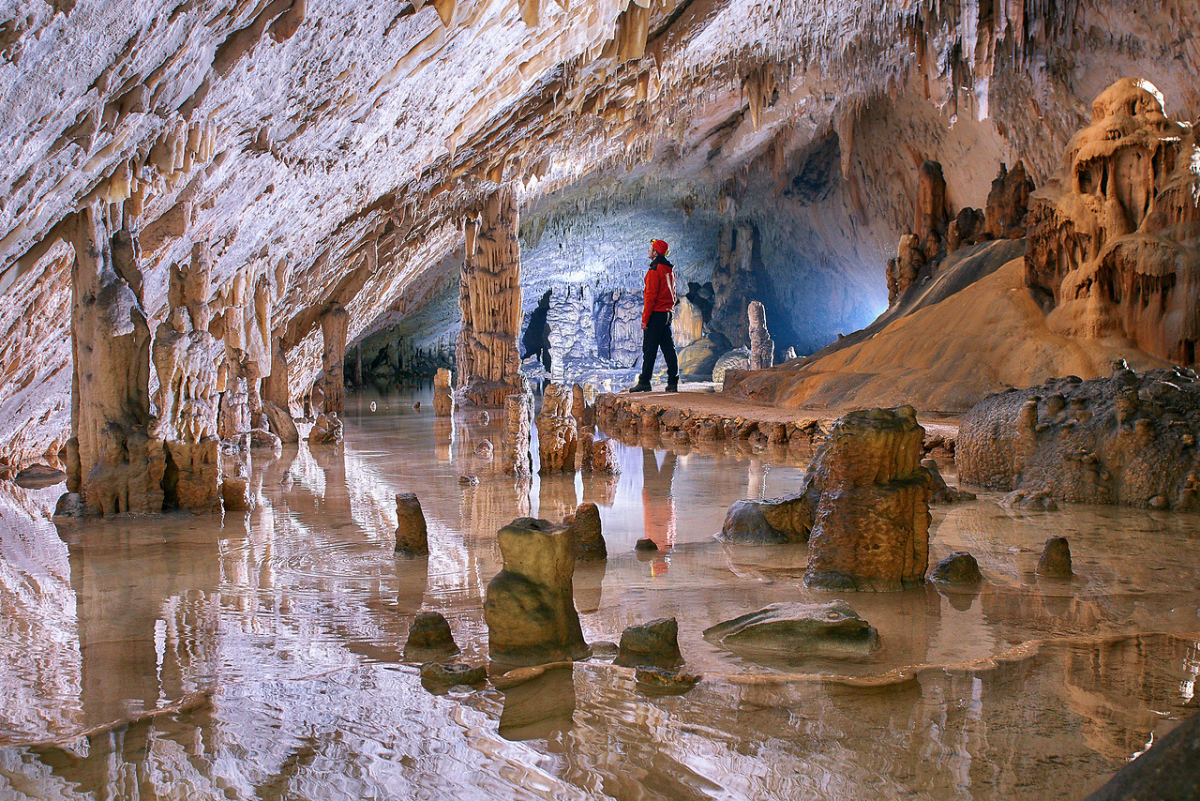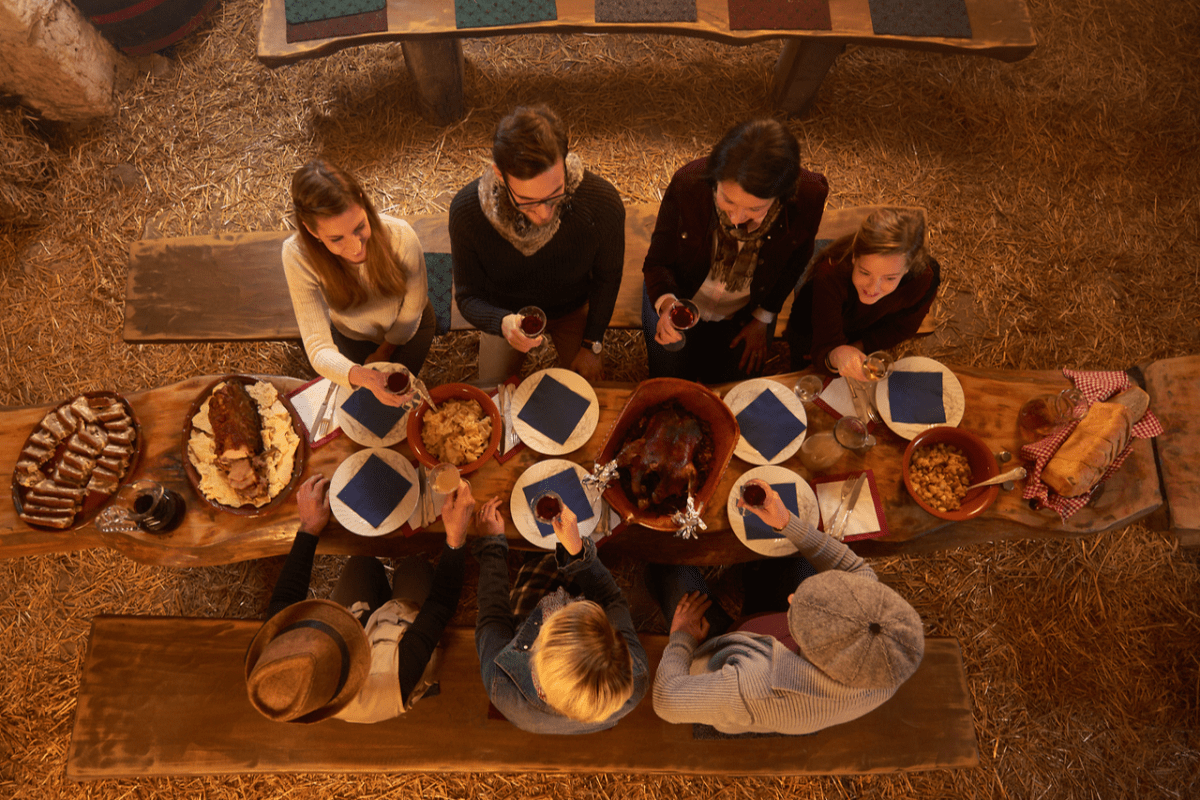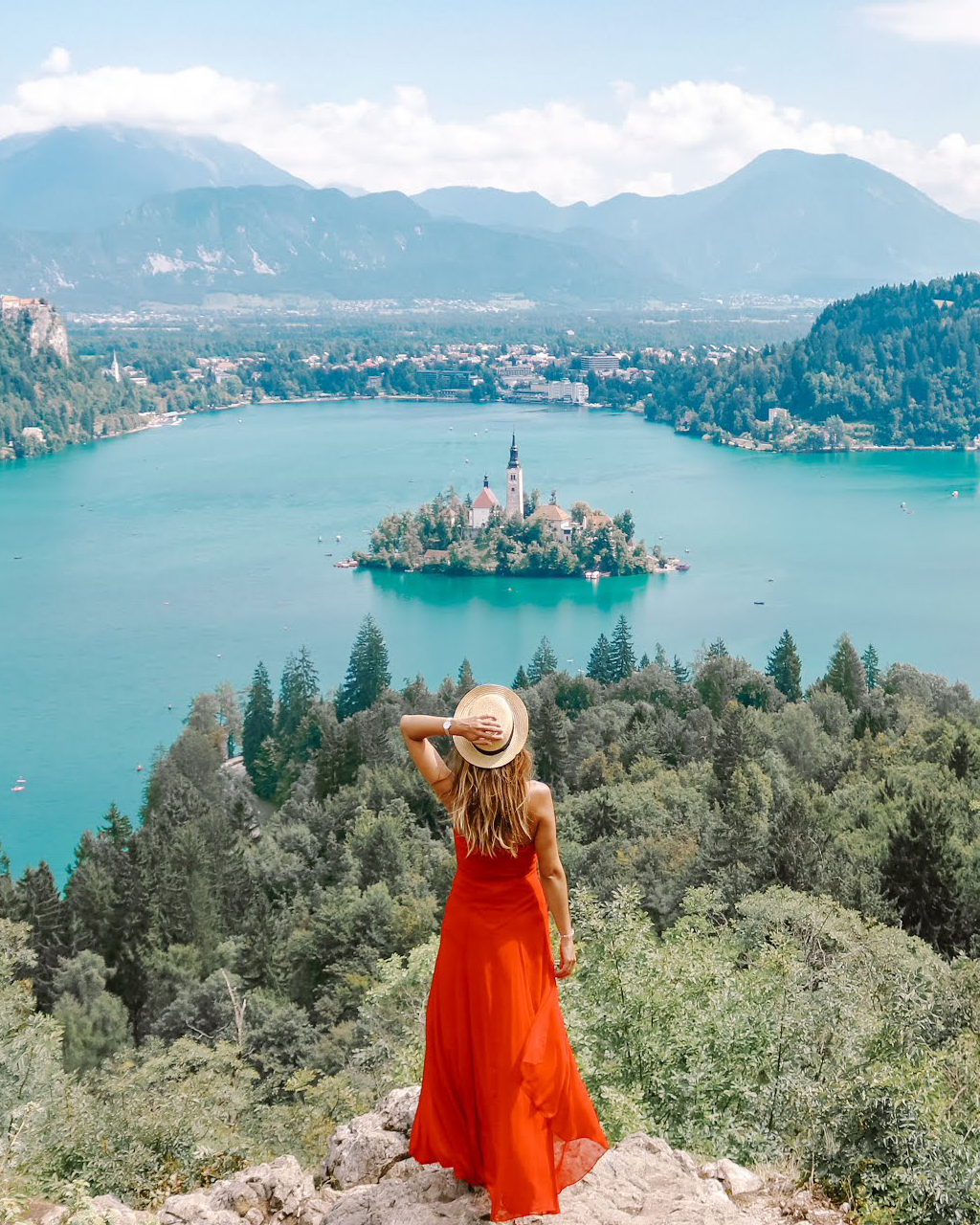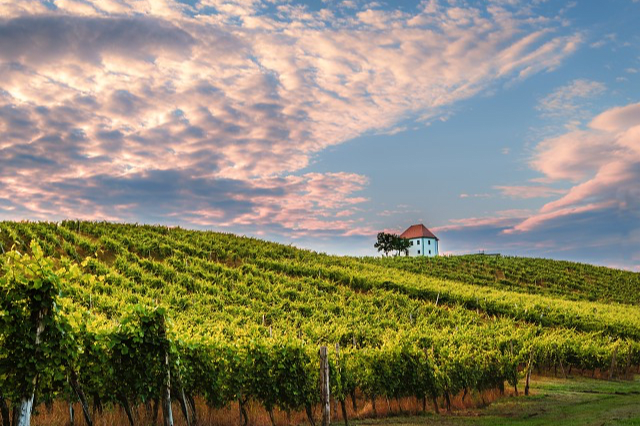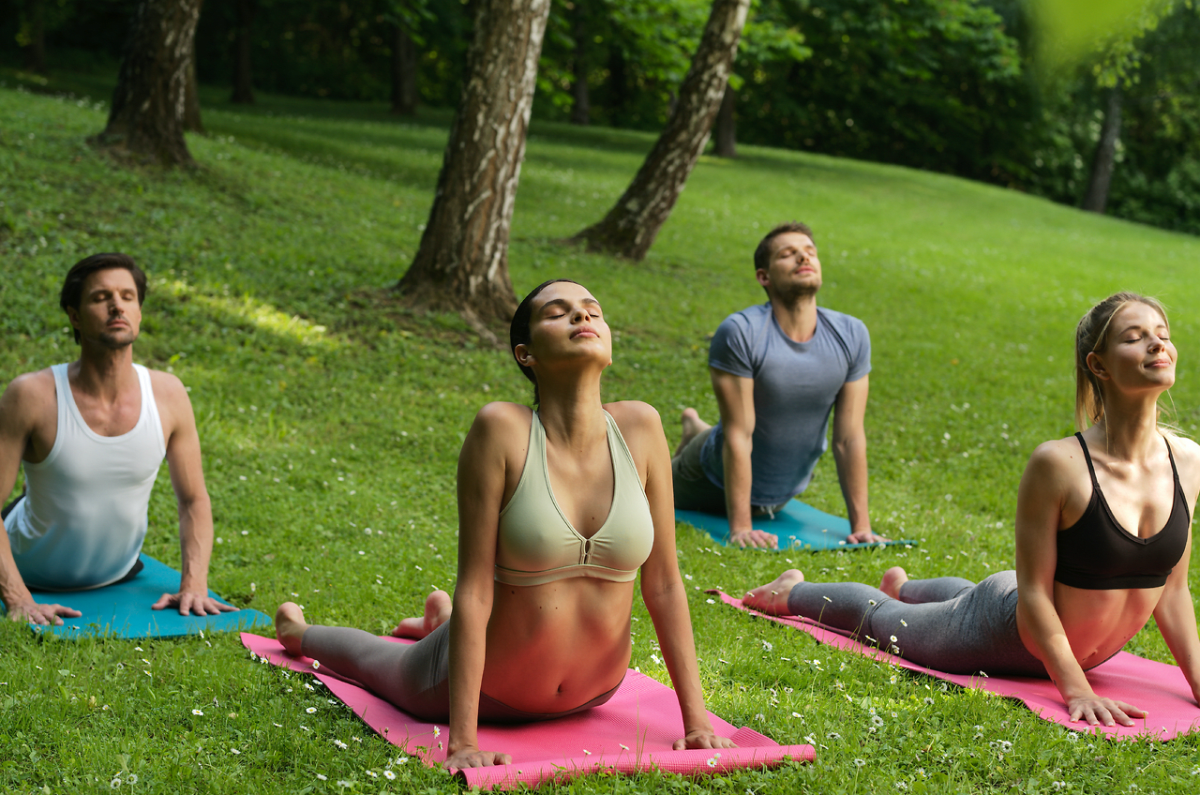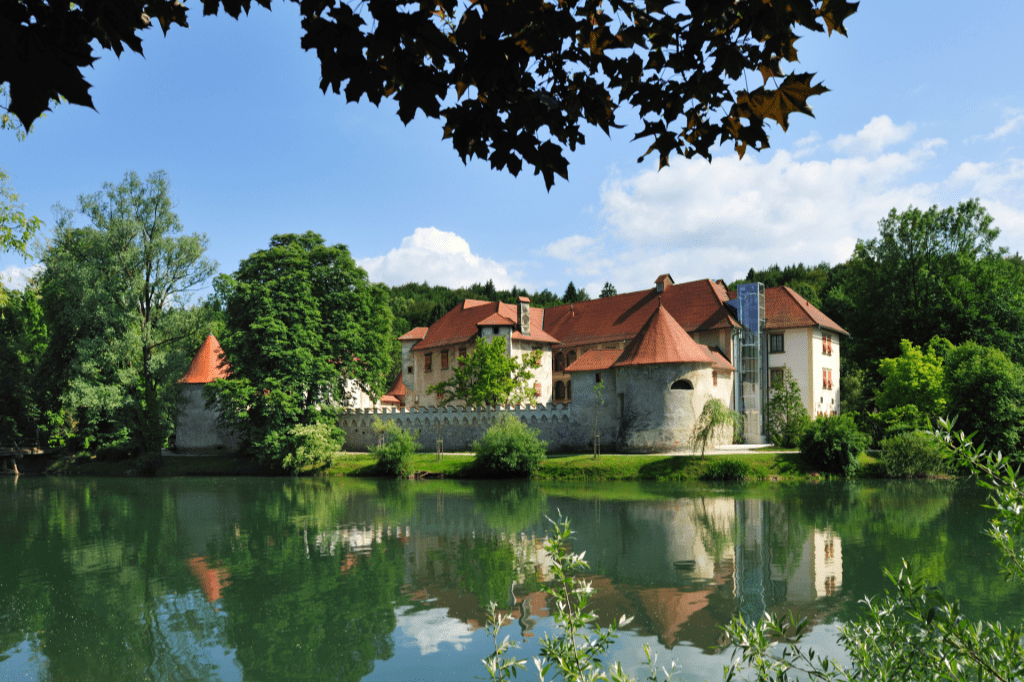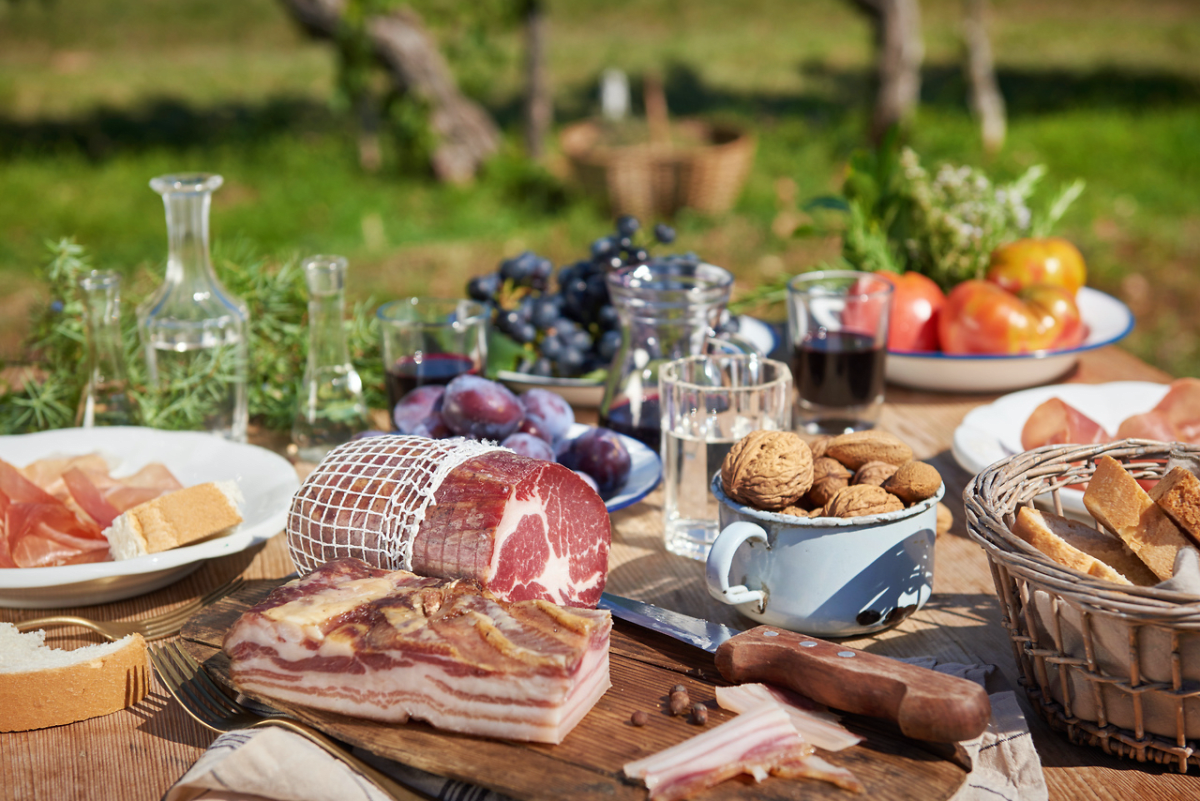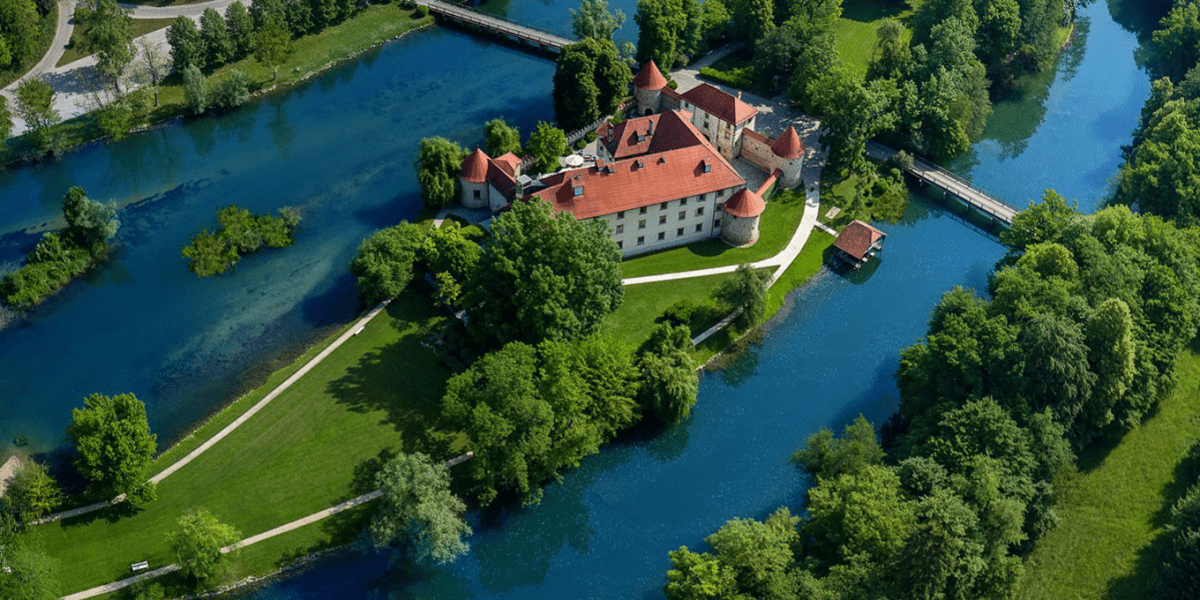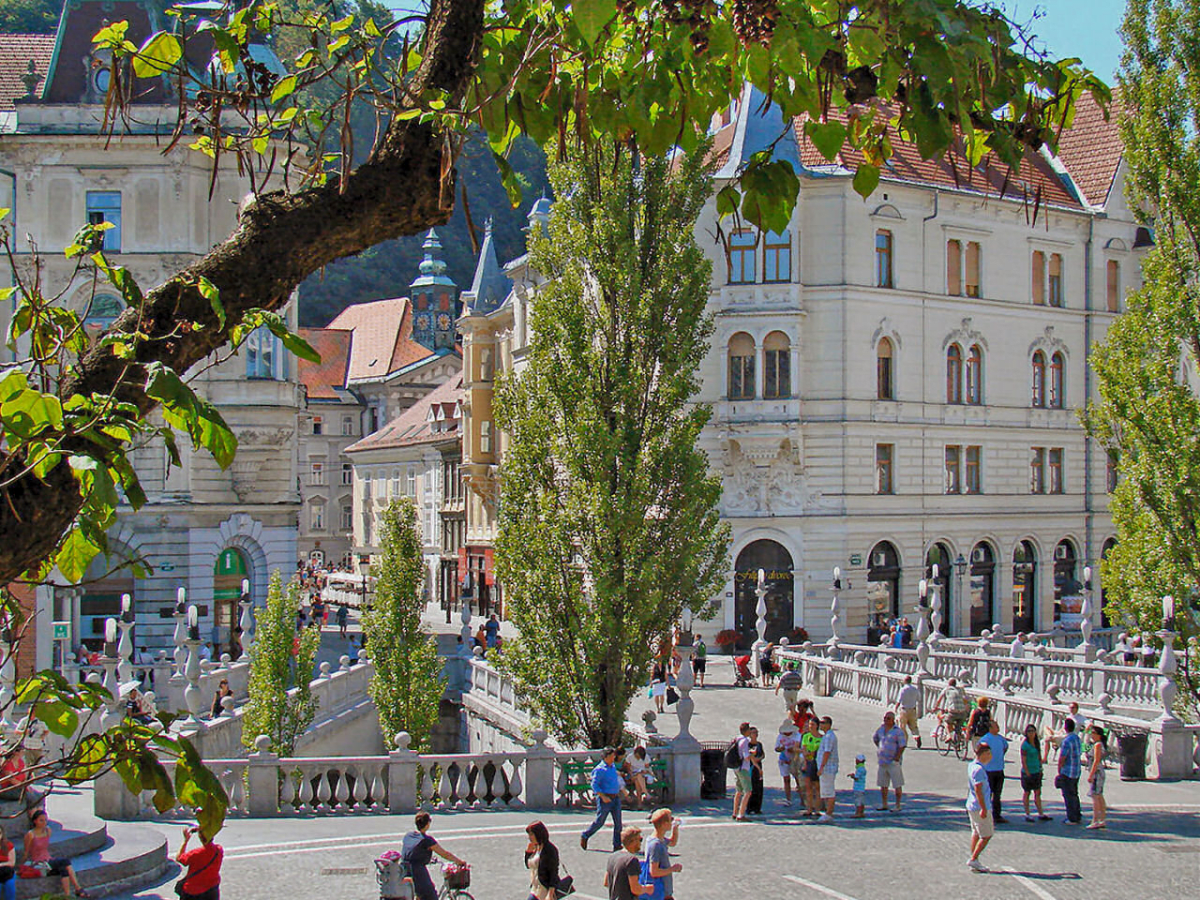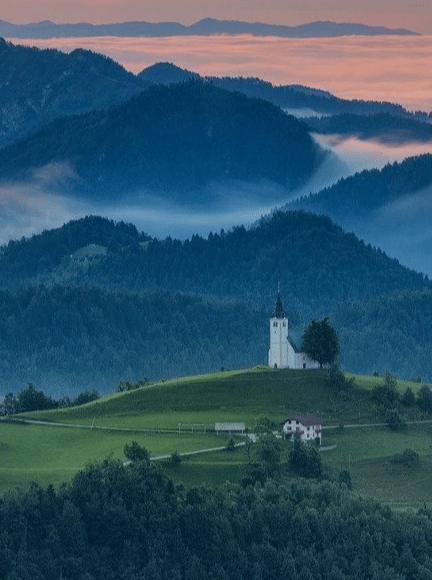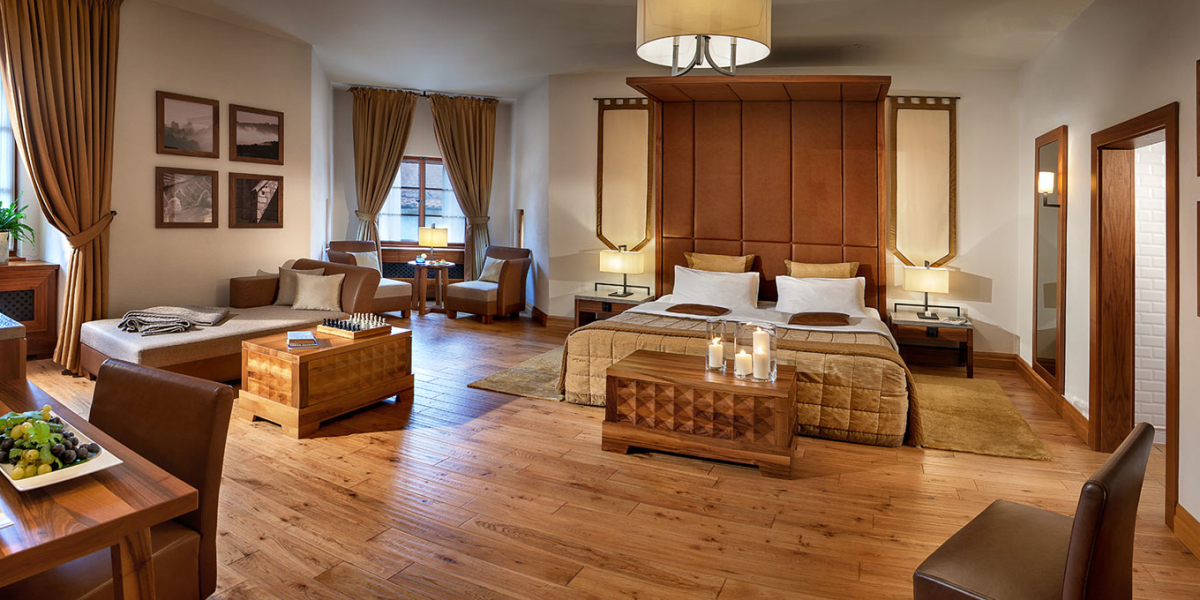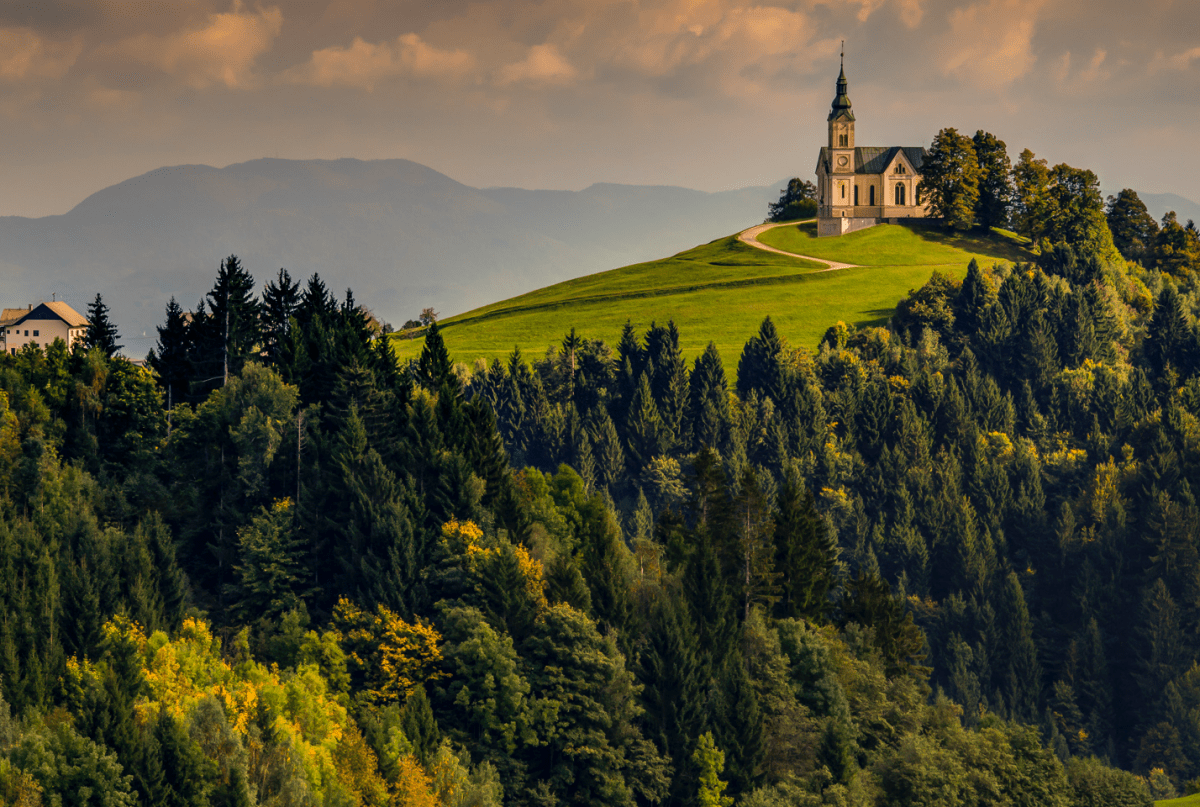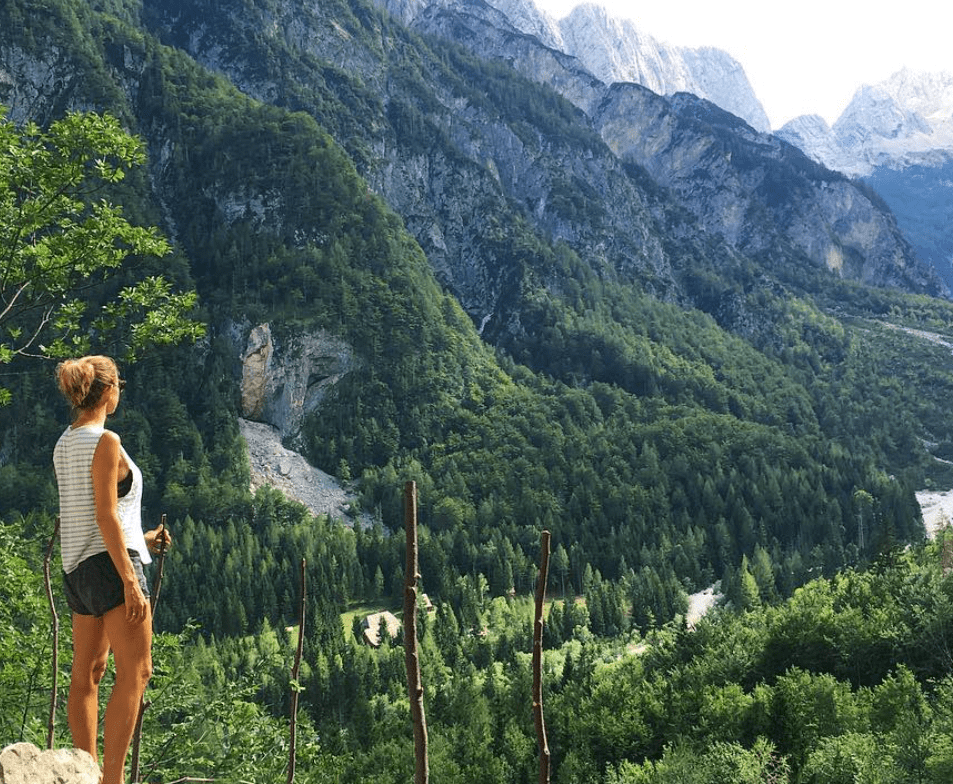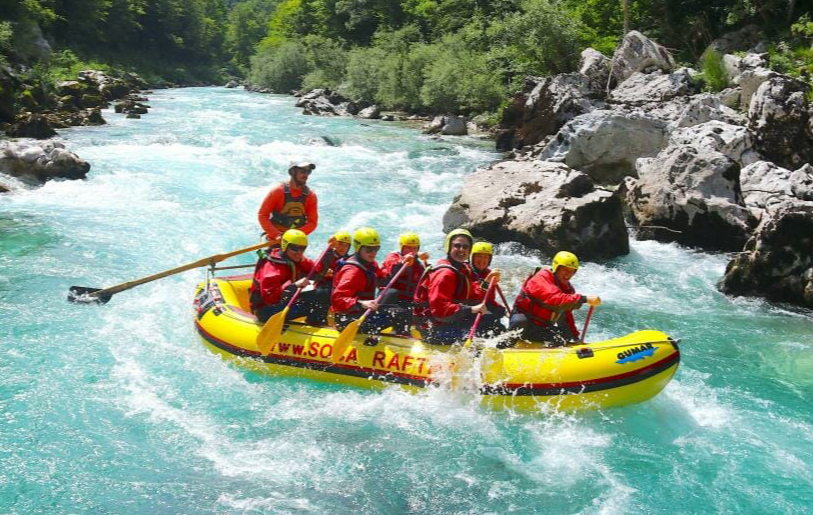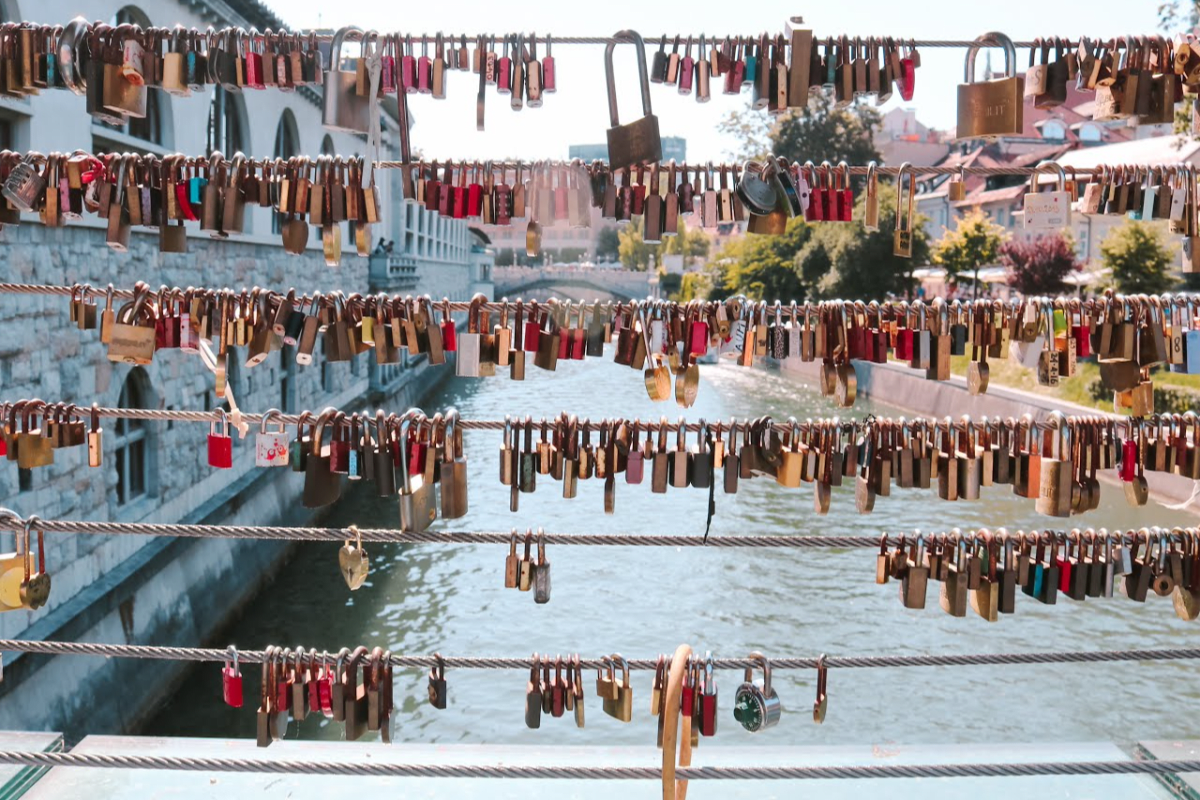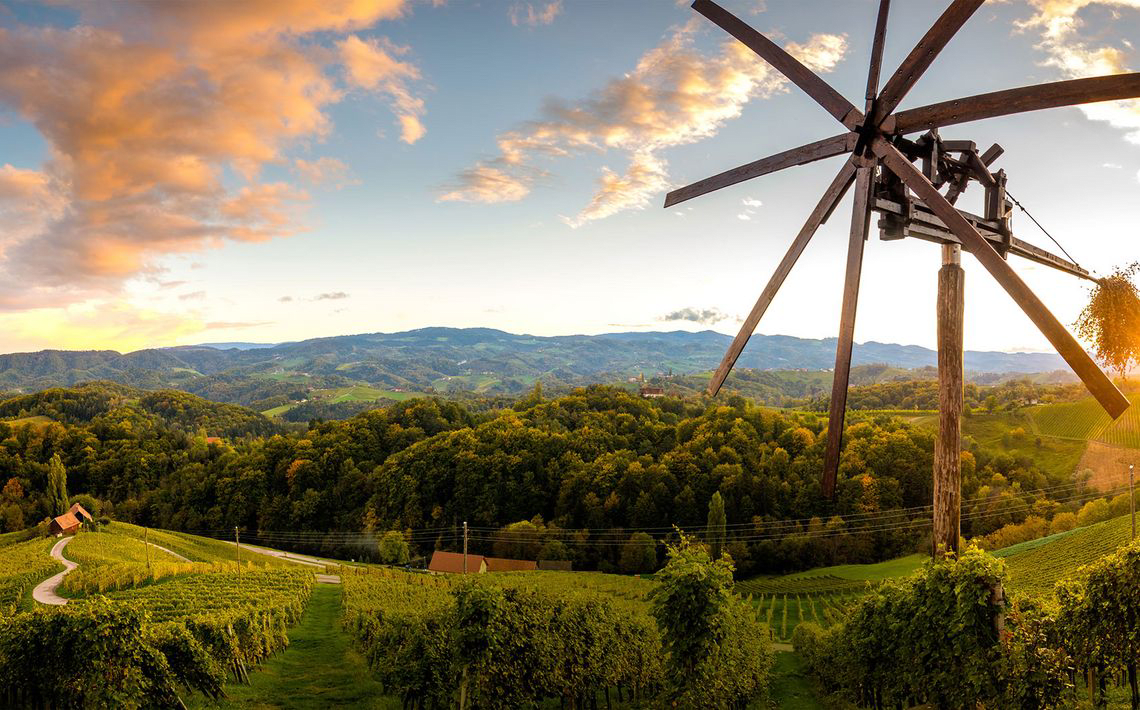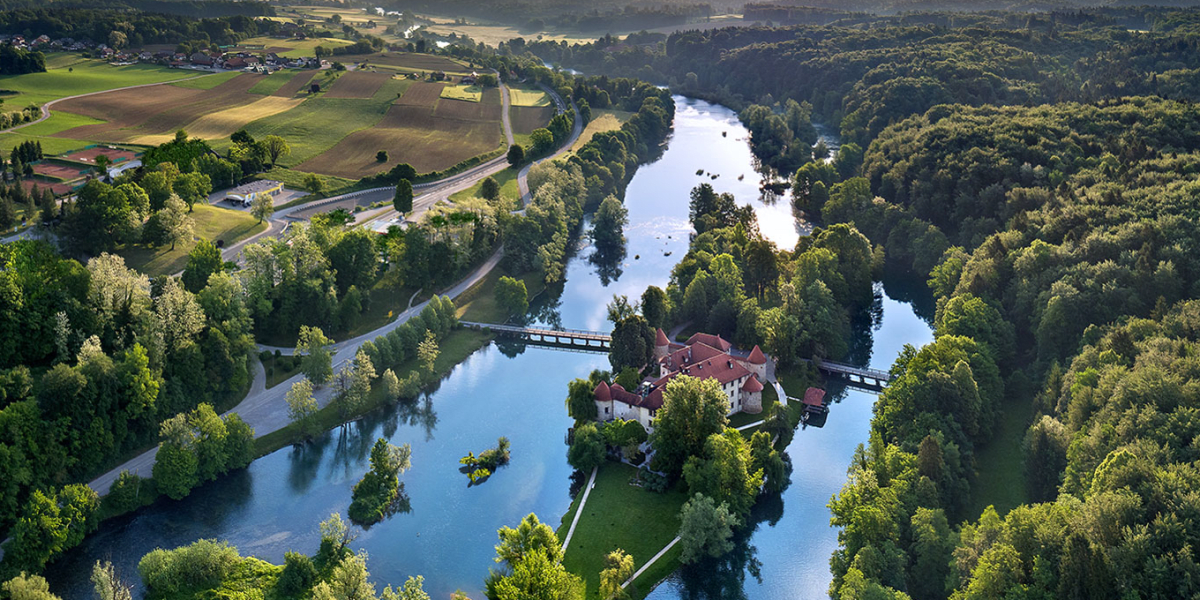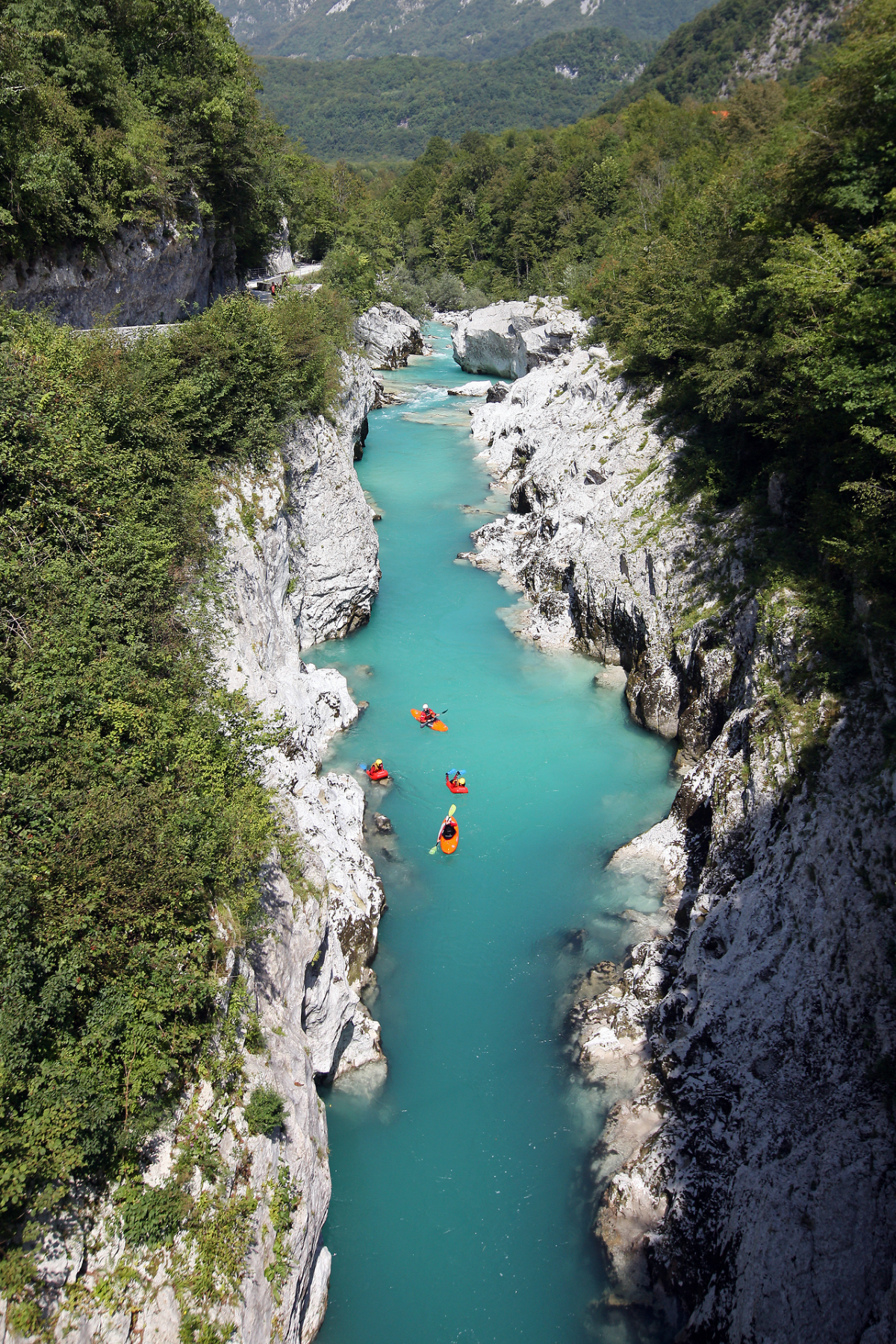 Multi Sport Adventure in Slovenia
Throughout, Slovenia
I know you have a ton of dedicated "escapees" but I just want you to know that not a week goes by that I don't think of my trip with Escape To Shape. It was a game changer for me. Your business has the ability to open doors, eyes and experiences to people and change them. What a gift you have. Thank you!!!
-- Kristen D
---
Yoga. Hiking. Rafting. Kayaking, Biking. Massage. Sauna.
We are going to let you in on a secret? The food in Slovenia is fabulous! Sharing a border with Italy, there are many similarities- the freshest of ingredients, simple, healthy & delicious. Oh! And let's not forget the wines! Local Slovenian wines are beginning to be recognized as some of the best in the world, winning prestigious international awards. Find out for yourself what all the buzz is about. Gluten free or vegan? We've got you covered.
From city sleek to a fairy-tale castle in the middle of a river- the gem of accoommodations in Slovenia & the only Relais & Chateaux property in the country. Experience the best of both worlds while exploring this diverse & beautiful country.
Slovenia has a bit of something for everyone- breathtaking natural beauty, beautiful charming medieval cities & architecture, fresh & delicious food, flavorful wines- and is on the cusp of being discovered. Experience the best of this beautiful country before the onset of tourism really sets in!
---
Join Escape to Shape as we explore Europe's hidden secret & most naturally diverse, culturally rich country – Slovenia. This Escape is ideal for trend-setters, those who like to break the mold & experience off-the-beaten-path, emerging destinations. A perfect combination of European history, charm & elegance along with breathtaking natural beauty give this Escape it's unique flair. Days will be spent exploring the culture & cuisine as we hike, bike, kayak & raft through the natural landscapes of this vivid country, complimented by yoga classes along the way!
As distances within Slovenia are short, Ljubljana is a perfect starting point & base for our first four nights as we explore Slovenia's diverse history & natural beauty. Highlights include visiting the Postojna Cave- a fantastic web of underground tunnels, passages, galleries and halls; learning about the grand Lipizzan horses at Lipica Stud farm; wandering Ljubljana & hiking the surrounding areas (Lake Bled & Lake Bohinj). From there we move on to deeper explore the culture & cuisine, with biking & wine tasting, rafting, kayaking or hiking in Carniola plus much, much more.
Slovenia is just a 2 hours drive from the Venice airport. By plane it takes only 1 hour from Rome, Munich, Frankfurt, Dubrovnik and only 2 hours from Paris, Brussels, Amsterdam.
We are happy to assist with flights & any travel extensions you may want to add to your trip.
---
Includes
4-nights accommodations at Hotel Cubo, a small, sleek property in Ljubljana. Each room has an en suite bathroom, AC and deluxe amenities.
3-nights accommodations at Relais & Chateau Grad Otočec. Each room has an en suite bathroom, AC and deluxe amenities.
3 delicious & healthy meals & snacks reflective of the region & the season provided daily. Unique dining experiences around Slovenia, highlighting healthy takes on classic cuisine as well as local favorites from some of Slovenia's top chefs.
Ljubljana old town walking tour with private guide, plus free time to shop & explore on own.
Private Boat ride on Ljubljanica river
Private guided hike in Triglav National Park (Lake Bohinj) & Šmarna Gora
Visit Lake Bled, including Bled Island & Bled Castle.
Private guided experience of Postojna Cave
Lipica Stud Farm Experience & Carriage Ride.
Traditional Slovenian spa experience- pools, sauna, massage.
Rafting in White Carniola
Choose your own adventure- choice of kayaking, biking or hiking in Lower Carniola
Wine tasting biking tour
Yoga & Meditation
Round trip transfers from Ljubljana Jože Pučnik International Airport (LJU). If you prefer to fly into Venice, Italy or Zagreb, Croatia, we can arrange transfers for you at an additional cost.
Other cultural surprises
---
Rate
$3000 non-refundable deposit per person. Please refer to the policies page of our website for our complete cancellation policy.
---
Accommodations
While in the elegant & vibrant riverside city of Lubjiani guests will stay at the intimate Hotel Cubo. Housed in an impressive 1930's protected Art Deco building, Hotel Cubo opened following a full renovation and conversion of the interior, transforming it into a luxury hotel. While the exterior has been preserved, the interior is modern, sleek. contemporary & stylish, combined with a genuinely warm staff and top-notch service. Conveniently located on the edge of the old town, there is simply no better place to stay in the Slovenian capital.
With 26 spacious modern rooms – complete with luxurious linens and designer touches- please note that we will not have exclusive use of Hotel Cubo, rather, we will be sharing it with other discerning guests.
After four nights in Lubjiani we will then move on to Hotel Grad Otočec, a Relais & Chateaux property often referred to as Otočec castle. This unique castle is on an island right in the middle of the Krka River, offering a magical setting that feels as if it emerged out of a fairy tale. Hotel Grad Otočec is a haven of peace where the spirit of the past blends marvellously with the rhythm of modern life, offering an atmosphere that has retained its character and authenticity. Everything here, right down to the attentive staff keen to fulfill every wish, contributes to well-being and hence is the perfect backdrop for Escape to Shape while in Slovenia. From here we can explore the areas of Carniola & Bizeljsko- two areas of gorgeous natural beauty.

With 26 spacious rooms, please note that we will not have exclusive use of Hotel Grad Otočec, rather, we will be sharing it with other discerning guests.
---
Sample Itinerary & Menu
Sample Days At Escape To Shape: Slovenia
Please note all activities are optional
DAY 1
Arrivals throughout the morning
12:00 pm- Lunch for those that have already arrived
2:00 pm – Yoga
4:00 pm- Ljubljana old town walking tour with private guide
7:00 pm- Private boat ride on Ljubljanica river
8:30 pm Dinner in Ljubljana
DAY 2
7:00-9:00 am – Breakfast Available At Your Leisure
7:00 am- Yoga & Meditation
10:00 am- Exlpore Lake Bled & Lake Bohinj with hike & lunch
6:00 pm- Visit to Ljubljana castle
8:00 pm- Dinner at the castle
---
Teachers
Lorenzo Toffano
Certified Yoga Teacher; Degree in Sports Science
Lorenzo played basketball for many year and first discovered yoga in 2005 thought a friend of his mother's- Hatha yoga, very mellow, beautiful classes. Soon after, he moved to Ibiza, where he met acclaimed yoga teacher Meghan Currie (Alo yoga, Gaia), who introduced him to her whimsical, powerful, playful Vinyasa practice. He considered Meghan a primary influence in his teaching and practice and has been fortunate enough to train with her in Milan, Tulum and Vancouver. Lorenzo spends much time in Tulum, where he has further deepened his yoga practice and knowledge, taking classes daily and participating in many yoga retreats of very accomplished teachers such as Elena Brower, Baron Baptiste, Shiva Rea & Jessica Bellofatto, Michael Gannon. He has over 500 hours of yoga teacher training certification in Ashtanga and Vinyasa and teaches in Tulum, Mexico as well as in Italy, and when we are lucky enough, on Escape To Shape. Lorenzo love nature, yoga, fly fishing, kite surfing, snowboarding, traveling and meeting new people. We are honored to have him teaching with us!
Erica Gragg
Yoga Teacher/Fitness Trainer/Curator
Erica is an acclaimed yoga teacher, known for teaching a strong, yet playful Vinyasa flow practice. She is largely inspired by the journey of yoga, the subtle to the grand discoveries each individual makes through their practice, inviting students to have fun while experiencing their body in a whole new way through each unique practice. With classes always set to music, from tribal, to lounge to classic rock songs, students are able to find their own personal rhythm and expression through each asana. Additionally, Erica is co-founder and co-owner of Escape To Shape, which she created to fill a gap in the travel & wellness market- combining her two passions into one unique, memorable and results-driven holiday. Erica contributes to AFAR, Huffington Post, MindBodyGreen, Charlotte's Book and Well + Good, amongst others, as a Travel & Wellness Expert.
---