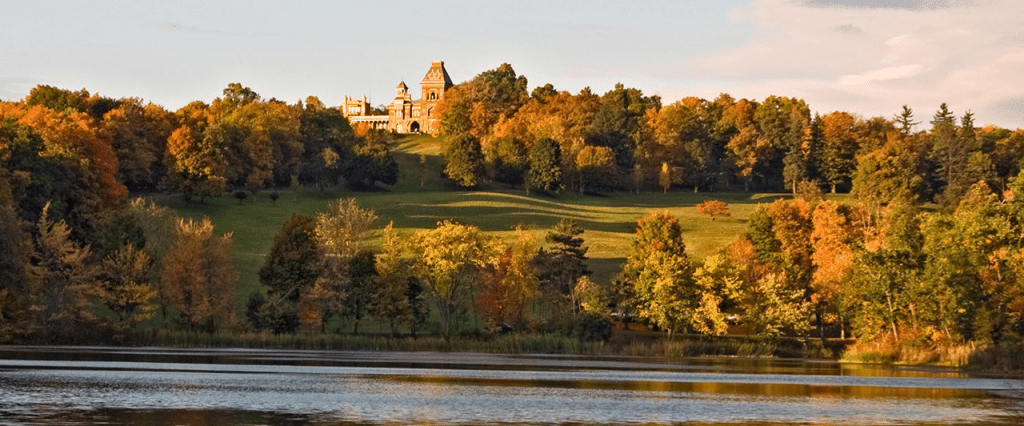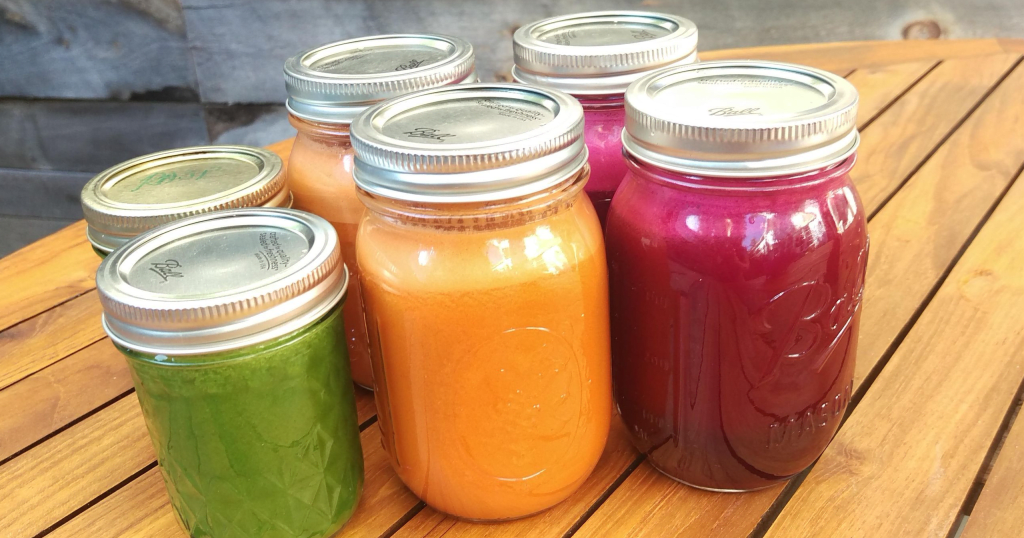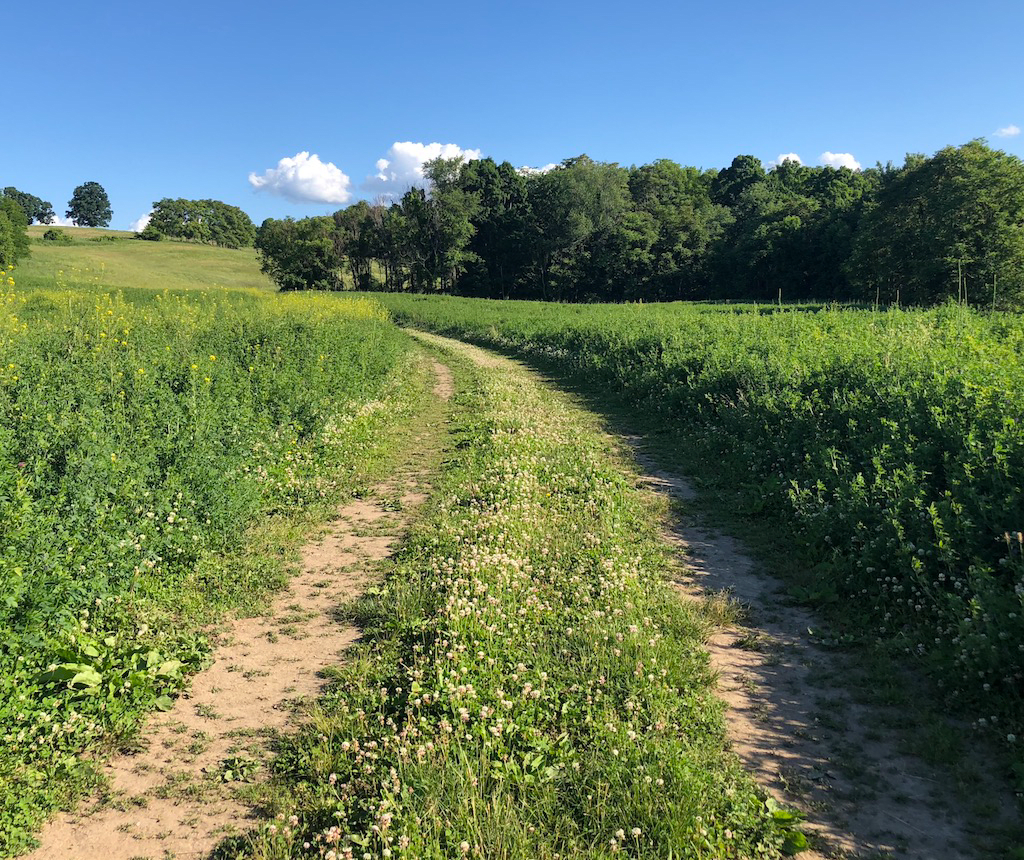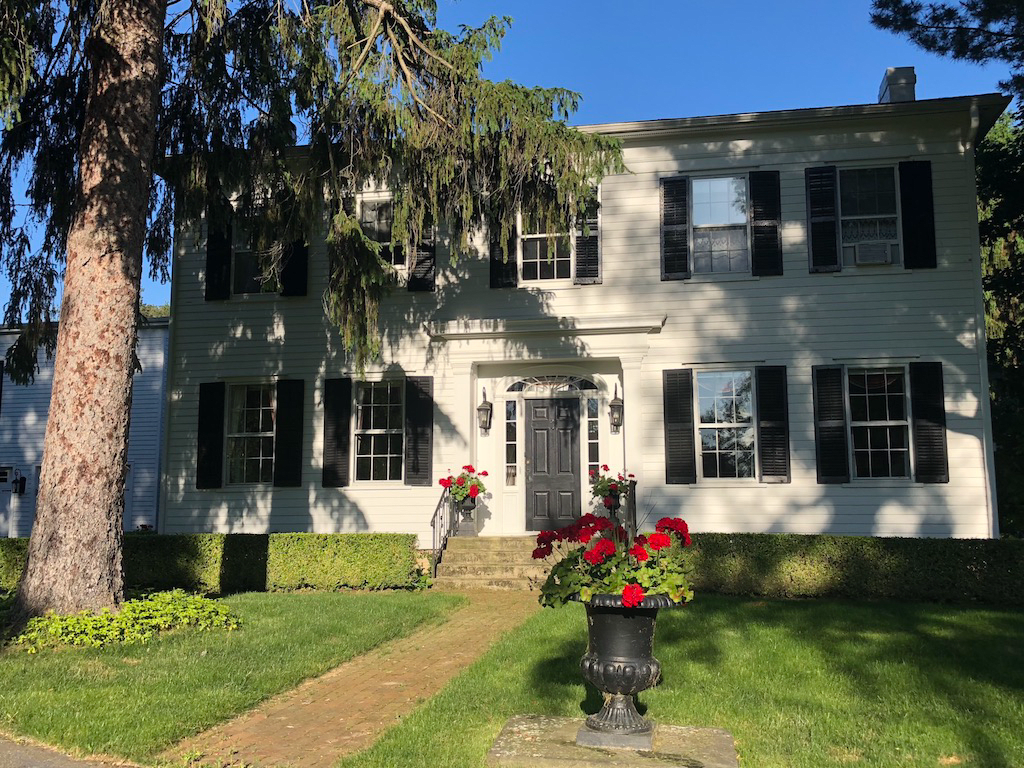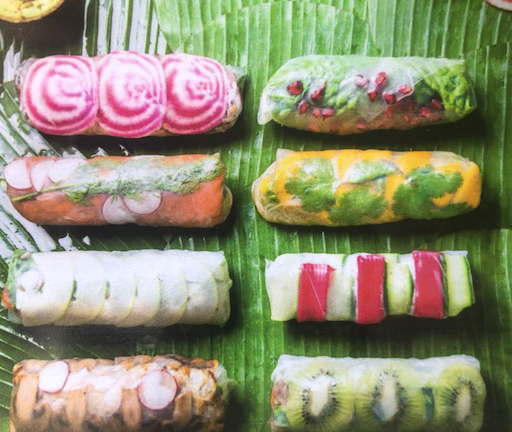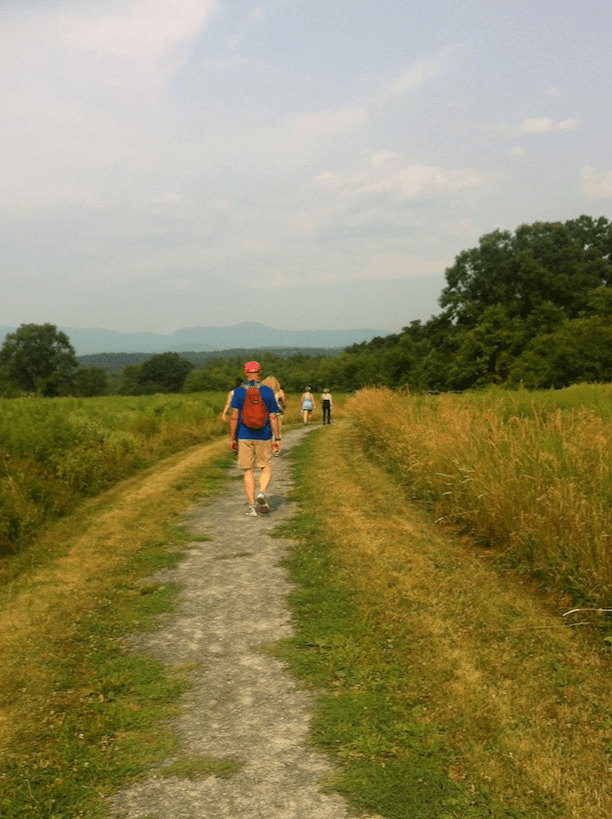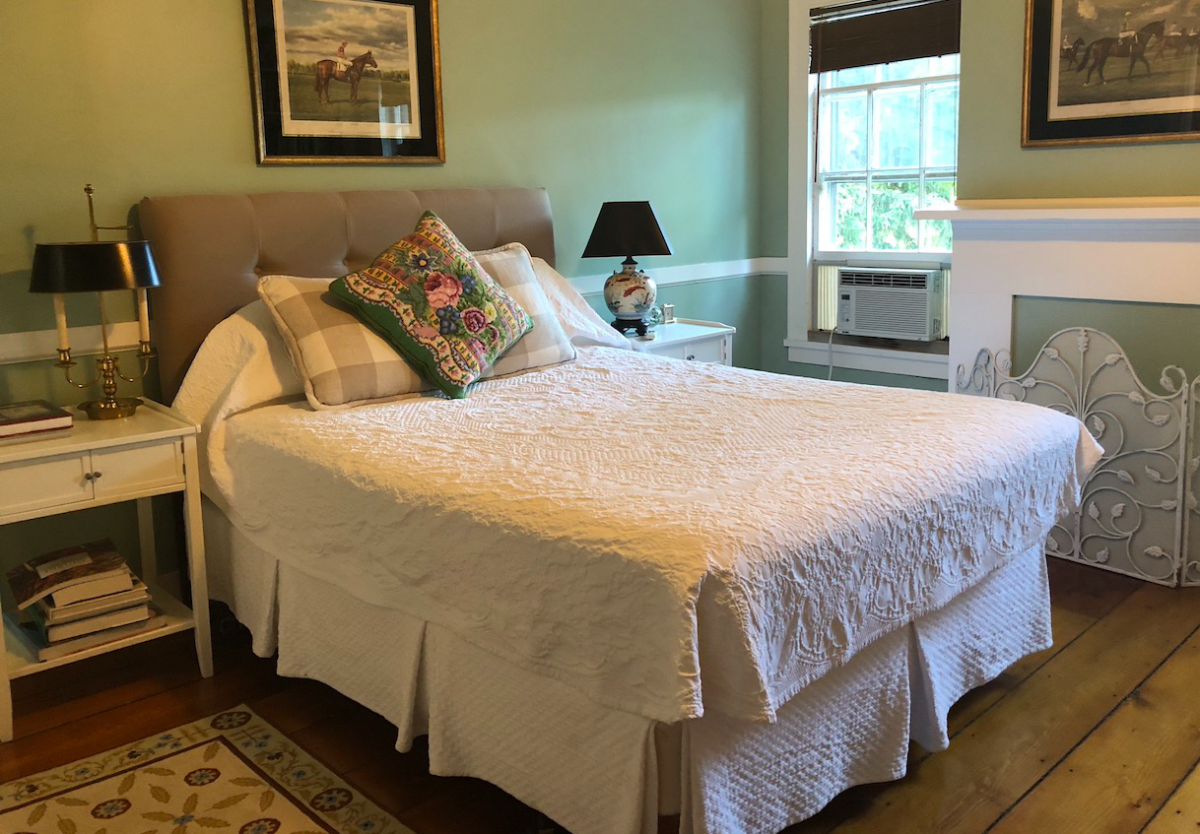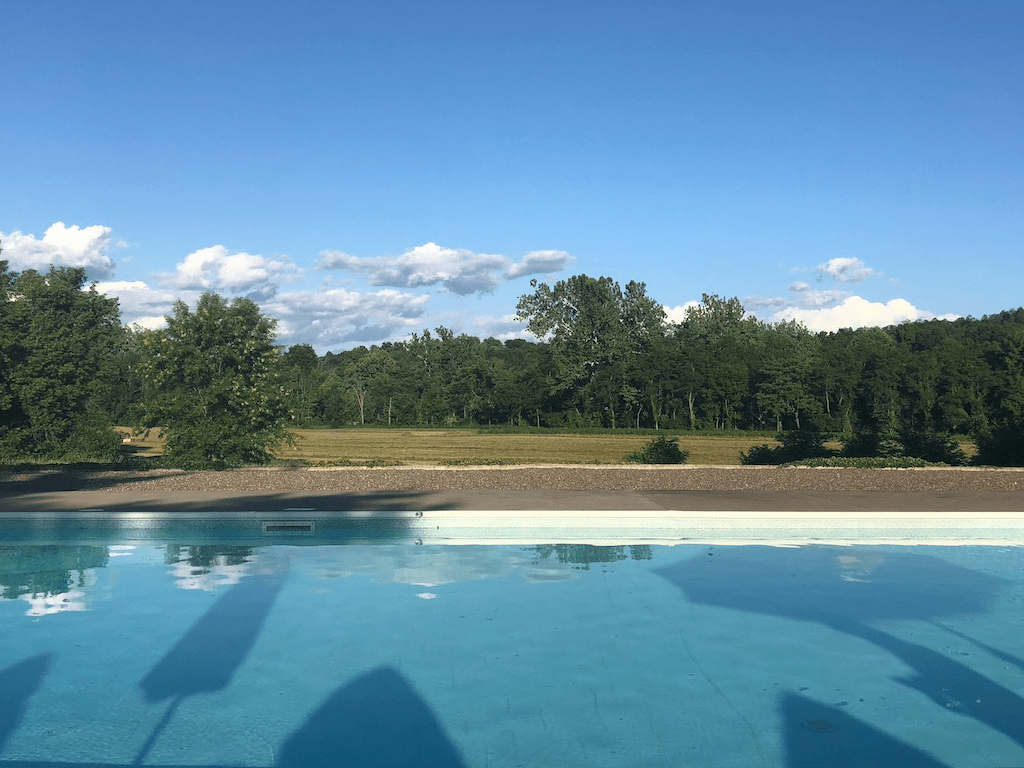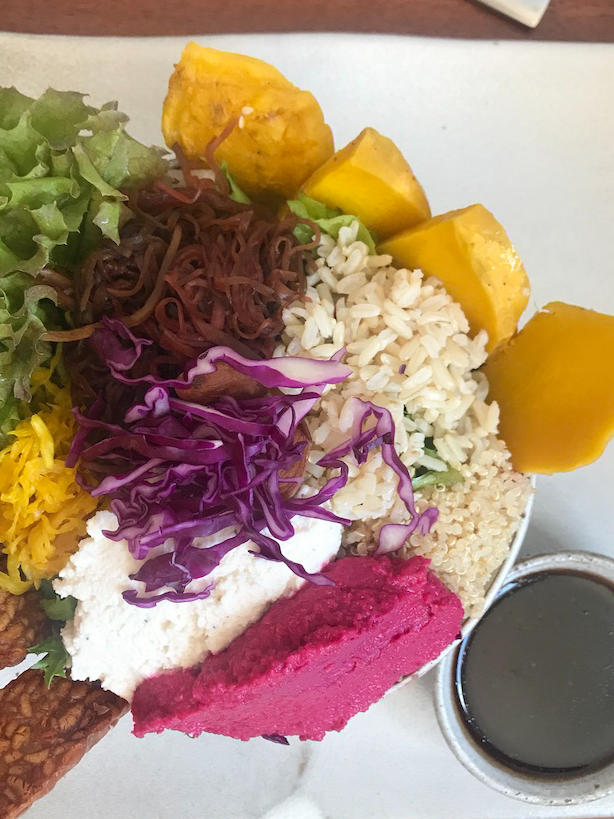 Destination Detox
Hudson, New York
Thank you, thank you, and thank you. What I really needed was a vacation from being myself--from being the independent decision maker, the "mouth," the planner, the role model, the caretaker, the entertainer--the Miss Personality. Instead, I could just "be." I could smile... Or not. I could speak... Or not...I could think... Or not. You created a safe place--an oasis close to home where I could be transported & transformed. We often think of "creative" as someone with paints or a typewriter, but in essence, to create something is to make something... And you really made something of incredible value. So, thank you. 'Til next time. PS. The weight has stayed off and I've truly never felt stronger!
-- Anna
---
Hiking. Yoga. Mediation. Pilates. Fitness Training. Massage. Nutrition.
Our nutritionist & chef prepares a customized menu based on your goals & needs. Enjoy nutrient dense, anti-inflammatory, immunity-boosting foods in unique & delicious ways. You won't miss the sugar, gluten, dairy, caffeine or alcohol!
The epitome of country-chic & bucolic bliss- a beautifully appointed farm house complete with a fitness studio inside one of the restored barns, a swimming pool overlooking the beautiful meadows, private walking paths & beautiful country vistas in all directions. Plus, after a full day of fitness what could be better than crawling into your plush bed. Wake up refreshed & ready for the next day's adventures.
A curated wellness program like no other- designed to meet your personal fitness, nutrition & wellness goals, plus a team of experts on hand to ensure that all your needs are met. Who doesn't want to live like a celebrity for the week AND return home healthy & happy, fit & fabulous!
---
Whether you are looking to achieve more balance in your life, break a habit, lose weight, get in shape, stay in shape, train for a marathon, tone up for your wedding or simply indulge in time away just for you, DESTINATION DETOX is the answer. Destination Detox: Hudson Valley, NY is a results-driven week of transformation and wellness combining fitness, nutrition & fun in beautiful Hudson Valley, NY.
This six-night results-driven program is a thoughtfully prepared, tried and tested combination of foods, juices and farm-to-table meals inspired by the fresh, organic foods of the region & season. Each meal is well-balanced, simple, organic whenever possible, nourishing and delicious. A juice-cleanse rounds out the program, cleansing the palette and re-balancing the body (optional). Days are filled with hiking, yoga & meditation, circuit training, Pilates, relaxation and activities focused on mindfulness, nutritional education, transformation and long-term effectiveness… along with lots of fun!
Destination Detox: Hudson Valley, NY is a body, mind & spirit approach to wellness. We have hand-selected a team of experts who all understand the important role body-mind connection plays in successful & sustainable transformation. Our team ensures that each of the guests return home having not only met their personal goals but with the tools and the mindset to maintain these results as well.
IMPORTANT THINGS TO NOTE
· While we are not against alcohol, caffeine, dairy or gluten in moderation, none will be served throughout the week, offering you an opportunity to see how your body feels without these substances in your body. Green tea will be available throughout the day & should you want to drink alcohol, we ask that it is done in the privacy of your room.
· If you are NOT trying to lose weight this program can easily be adapted to suit your personal needs while still providing your body, mind & spirit with a wonderful gift. Just let us know in advance and we will review the details with you in your one-on-one personal assessment upon check in.
· Your personal goals (discussed upon check in), will determine if all activities are mandatory for YOU. Our experts are there to ensure that personal goals, which all vary, are met, therefore you may be advised to skip a few activities depending upon your personal goals/situation.
· We have instant access to medical doctors/nurses if needed at any time throughout your stay with us.
---
Includes
Six nights in a lovely room just outside of charming & historical Hudson, New York. All rooms are spacious, comfortable and charming and include bathrooms & air conditioning. While we do encourage a digital detox throughout the week, wireless Internet access is available.
3 delicious & healthy meals + snacks reflective of the region & the season are provided daily. Gluten free, dairy free, refined sugar free. Rich in nutrition & flavor.
Juice cleanse- ideal for cleansing the palette & re-balancing the body (optional)
Hiking & Power Walks- Each hike/walk is designed to provide a steady caloric burn along with some breathtaking panoramic views.
One-on-one assessment & guidance. Upon check in your personal needs & goals will be reviewed in a private one-on-one session. These goals will be assessed and refined throughout the week.
One-on-one nutrition & fitness assessment, guidance & follow-up.
Yoga & Meditation
Circuit Training/Tabata/HIIT
Pilates
Evening activities include nutrition & cooking classes + local surprises
One 1 hour massage
Continual access to the trainer, nutritionist, chef & teachers who will always be open and eager to work with you to achieve your specific goals
Free time to relax by the pool, enjoy the spacious property or stroll the charming vintage, antique & design shops of the Hudson area
Transportation to & from the Hudson train station. Transportation from Albany, Newark or New York City airports can be arranged at an additional cost.
Prior to departure in-depth information & guidance will be provided on how to realistically take this program how with you. Follow up once back at home is also provided.
Tax
---
Rate
$2000 non-refundable deposit per person. Please refer to the policies page of our website for our complete cancellation policy.
---
Accommodations
Our new 'Destination Detox' home is the epitome of country chic. A beautiful farm house + restored barns that offers updated yet classic finishes with all of the modern conveniences throughout. With plenty of indoor & outdoor space for daily workouts along with lots of cozy lounging space, a spacious pool, garden, orchard & hiking paths; this home is warm and inviting, yet sophisticated and refined, a perfect place to unwind after a full day of fitness. All activities will take place at the house & many days start with a morning power walk on the beautiful property grounds.
All rooms are bright & spacious featuring luxurious linens, air conditioning/heating & modern amenities. Bathrooms are not en suite, but just outside your bedroom door.
Private rooms have their own private bathroom.
Shared rooms have a private room with a bathroom shared with one other guest.
---
Sample Itinerary & Menu
Sample Days At Destination Detox: Hudson, NY
DAY 1
7:00- 8:00 am – Self Guided Morning Power Walk (on the property)
8:00 am - Morning Meditation & Journaling
8:30 am- Breakfast
10:00 am- Yoga
1:00 pm – Lunch
2:00- 5:00 pm - Free Time to relax poolside or on one of the porches, stroll the gardens, visit Hudson, get a massage or have your one-on-one nutrition session
5:00 pm – High Intensity Interval Training
7:00 pm- Dinner
8:00 pm- Nutrition Chat
DAY 2
7:30- Morning Meditation & Journaling
8:00 am - Breakfast
8:30 am - Hike
12:00 pm- Yoga
1:00 pm- Lunch
2:00- 5:00 pm - Free Time to relax poolside or on one of the porches, stroll the gardens, visit Hudson, get a massage or have your one-on-one nutrition session
5:00 pm - Pilates
6:00 pm- Cooking Class
7:00 pm- Dinner
SAMPLE MENU
DAY 1
Breakfast
Baked eggs with spinach
Home made gluten free granola with dried fruits & home made cashew nut milk
Fresh fruits
Green juice
Lunch
Chilled arugula soup
Cauliflower & chickpea salad
Fresh strawberries & cherries
Mid-afternoon Snack - beetroot hummus with carrot & celery sticks
Dinner
Grilled fish on a bed of cucumber 'noodle' salad with raw pumpkin seed pestd
Raw cacao & chia pudding
DAY 2
Breakfast
Overnight oats with almond milk, seeds, nuts & mixed berries
Green juice
Lunch
Bhuddha Bowl with black rice, edamame, fermented cabbage, avocado & roasted tempeh with a seasame peanut sauce
Sliced peaches
Mid-afternoon Snack - Banana & cashew nut smoothie
Dinner
Carrot ginger soup
Veggie burgers with almond cumin creame & roasted parsnips
Mayan cacao truffles
---
Teachers
Erika Laurion
Master in Sciences, Certified Nutritionist Specialist, Certified Dietician Nutritionist and Chef
Erika Laurion, MS, CNS, CDN has worked in the health fields for over 10 years. She received her Masters from the Institute of Human Nutrition at the College of Physicians and Surgeons of Columbia University. Erika is a Licensed Certified Nutritionist and will help you achieve your personal health goals by improving your overall diet and your food choices. Erika has a lot of experience in teaching how cooking can be simple, healthy and sustainable. No two people are the same, so why would their diets be? Erika will customize a plan that fits your lifestyle and dietary habits without deprivation or unrealistic goals. This will begin with an initial consultation where she we will go over your medical, dietary and family history. Together, through Destination Detox: Hudson, NY you will develop a game plan including your food preferences and lifestyle.
Additionally, Erika oversees the Destination Detox menu & kitchen in order to create a thoughtful, results- driver menu, combining a raw food & juice cleanse with seasonal, organic, unrefined local whole foods that nourish the body from the inside out while satisfying the palette.
Erica Gragg
Yoga Teacher/Fitness Trainer/Curator
Erica is an acclaimed yoga teacher, known for teaching a strong, yet playful Vinyasa flow practice. She is largely inspired by the journey of yoga, the subtle to the grand discoveries each individual makes through their practice, inviting students to have fun while experiencing their body in a whole new way through each unique practice. With classes always set to music, from tribal, to lounge to classic rock songs, students are able to find their own personal rhythm and expression through each asana. Additionally, Erica is co-founder and co-owner of Escape To Shape, which she created to fill a gap in the travel & wellness market- combining her two passions into one unique, memorable and results-driven holiday. Erica contributes to AFAR, Huffington Post, MindBodyGreen, Charlotte's Book and Well + Good, amongst others, as a Travel & Wellness Expert.
Nicole Keegan
Pilates & Yoga
Originally from Southern Kentucky, Nicole Meadors opened Pilates Hudson in June 2004. At seven years old, Nicole is featured hanging upside down in her father's textbook, LET'S MOVE.
Nicole teaches in Hudson NY and at West Village Yoga NYC. She travels with Escape to Shape, working in locations like Marrakech, Cartagena, Puglia and Bali.
In the late 90's Nicole was the Associate Director of Upstate Films, an art house cinema in Rhinebeck NY; she taught play writing at the Bardavon Opera House in Poughkeepsie NY. She served as film program director at Time & Space Limited in Hudson, NY, where she coordinated an Appalachian Film Festival. A freelance writer, Nicole began her Pilates training in 1998 to supplement her career. She's practiced Pilates as a student and as a teacher for fourteen years.
Certified to teach Classical Pilates and Yoga, Nicole continues to study and collaborate with movement professionals such as Kinesthetic Anatomist Irene Dowd, Alycea Ungaro, Steve Giordano, Susan Moran, and Iyengar Yoga teachers Kevin Gardiner and Kofi Busia. Nicole incorporates bodywork similar to Thai Massage and adheres to a system that nourishes mind, body, and spirit, ideal for the Destination Detox: Hudson, NY experience.
Kylah Campeta
ATC, Personal Trainer
Founder Kylah Campeta ATC has been a personal strength and conditioning coach for 8 years in Los Angeles, Manhattan and the Hudson Valley. She is a graduate from the American Musical and Dramatic Academy where she studied dance and movement and has a Sports Medicine Degree in Athletic Training from Marist College.
Kylah is certified in Athletic training, pre/post natal training, boxing, spin, TRX, stretching and dance/movement. Her style and technique is based on the individual, her workouts combine muscular strength, cardiovascular endurance, plyometrics and flexibility into one so the body receives a healthy full-body workout.
Kylah uses anything from free weights to simply your own body weight to put together a custom routine that accommodates all fitness levels and body types. She has extensive post-injury training experience and a background in physical therapy for athletes, hence, safety is always a first priority.
---