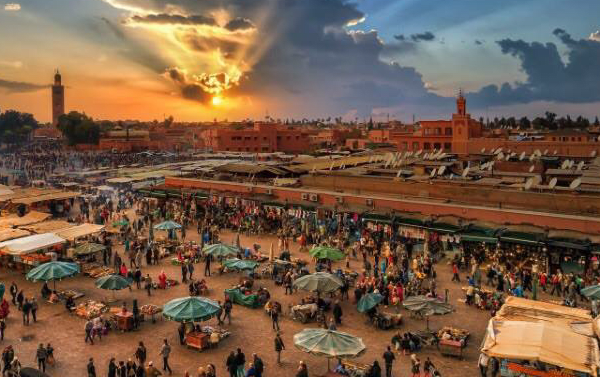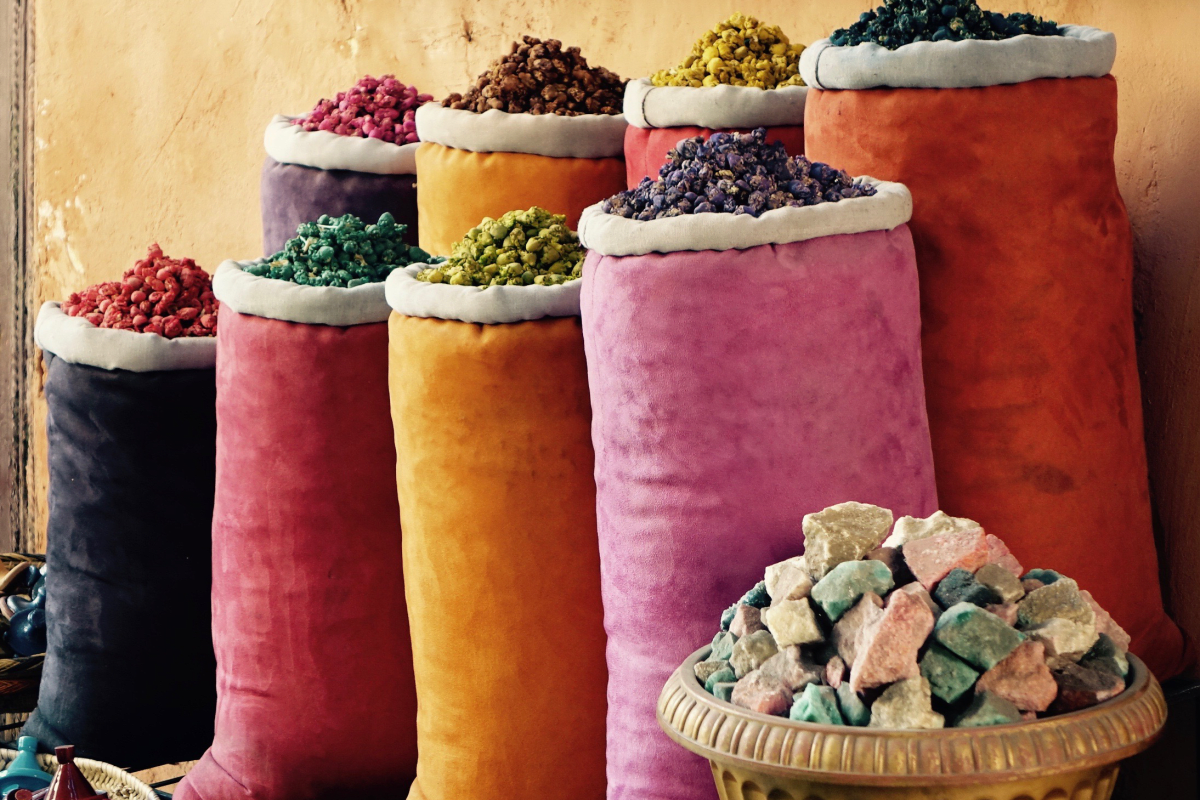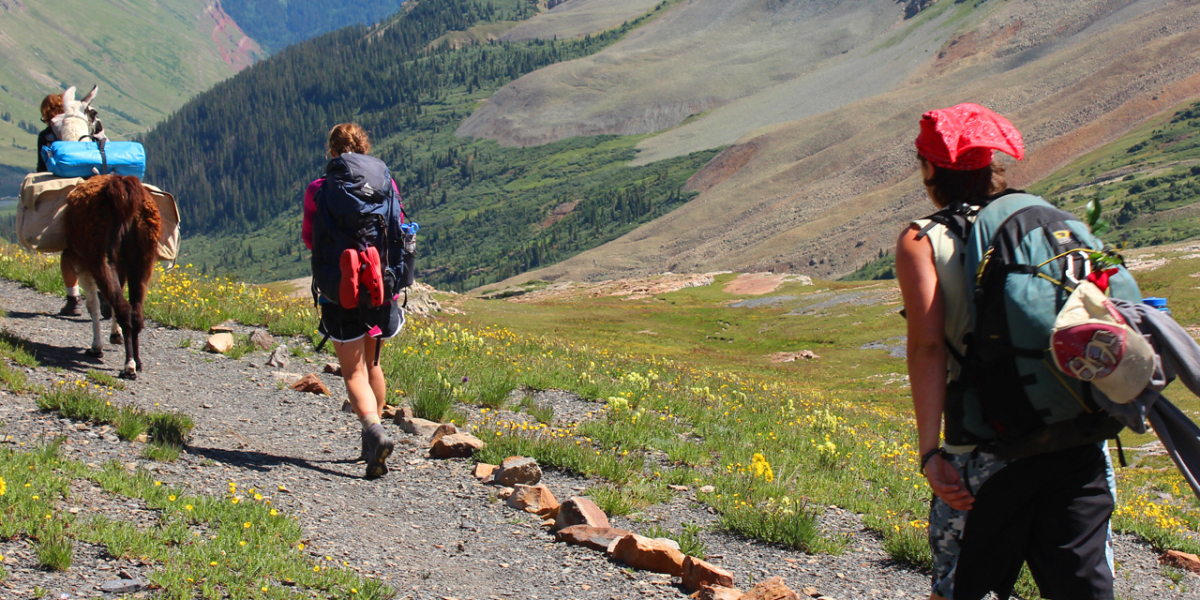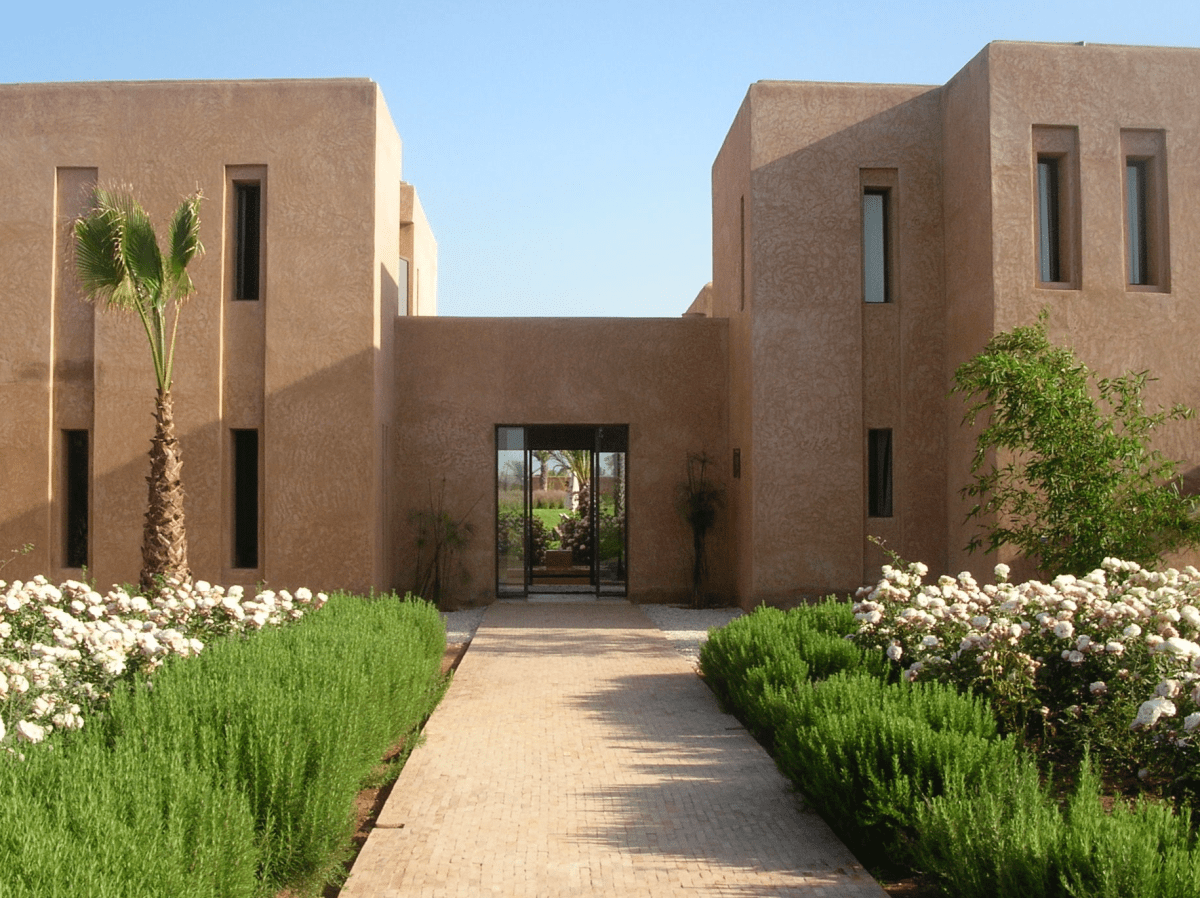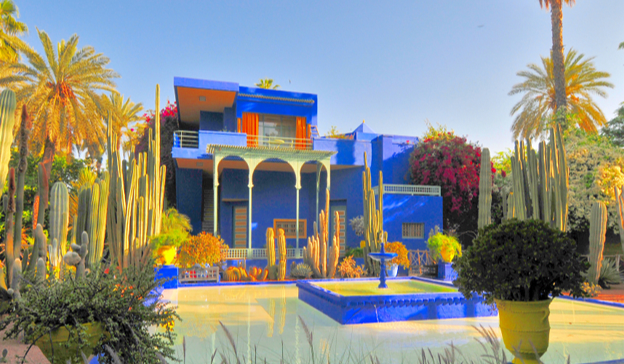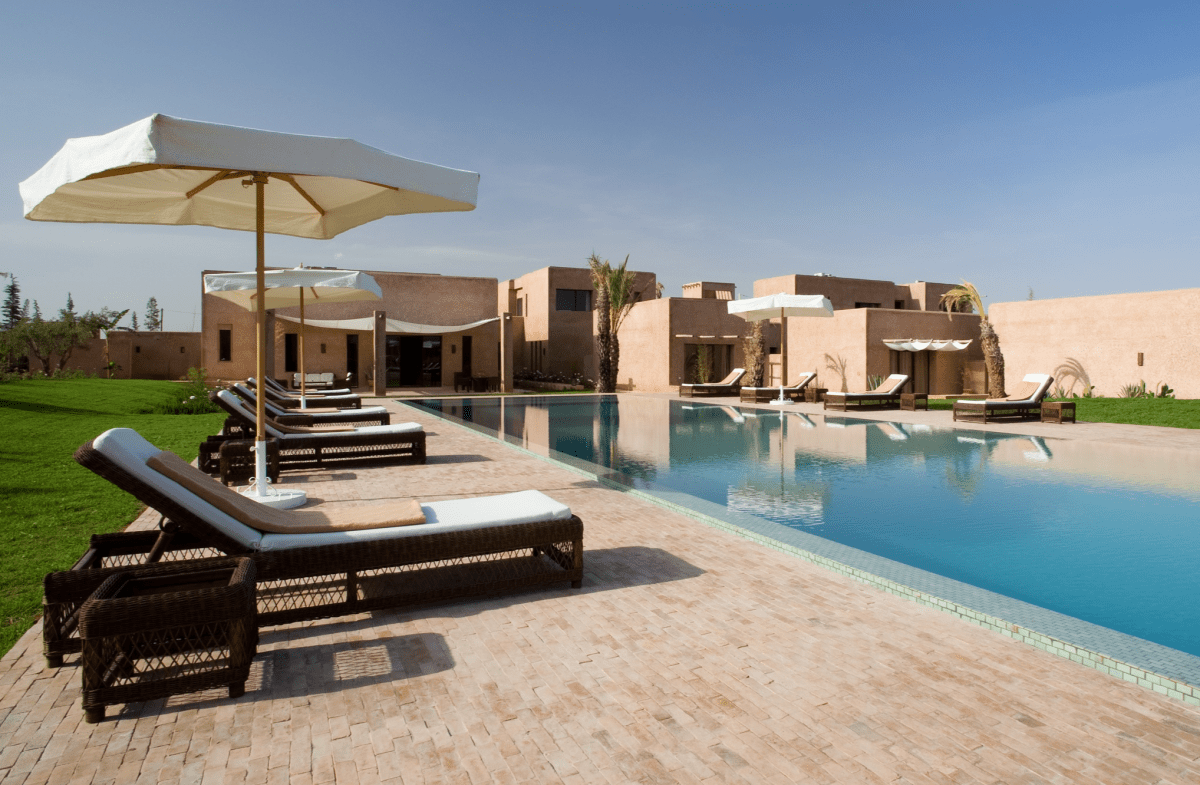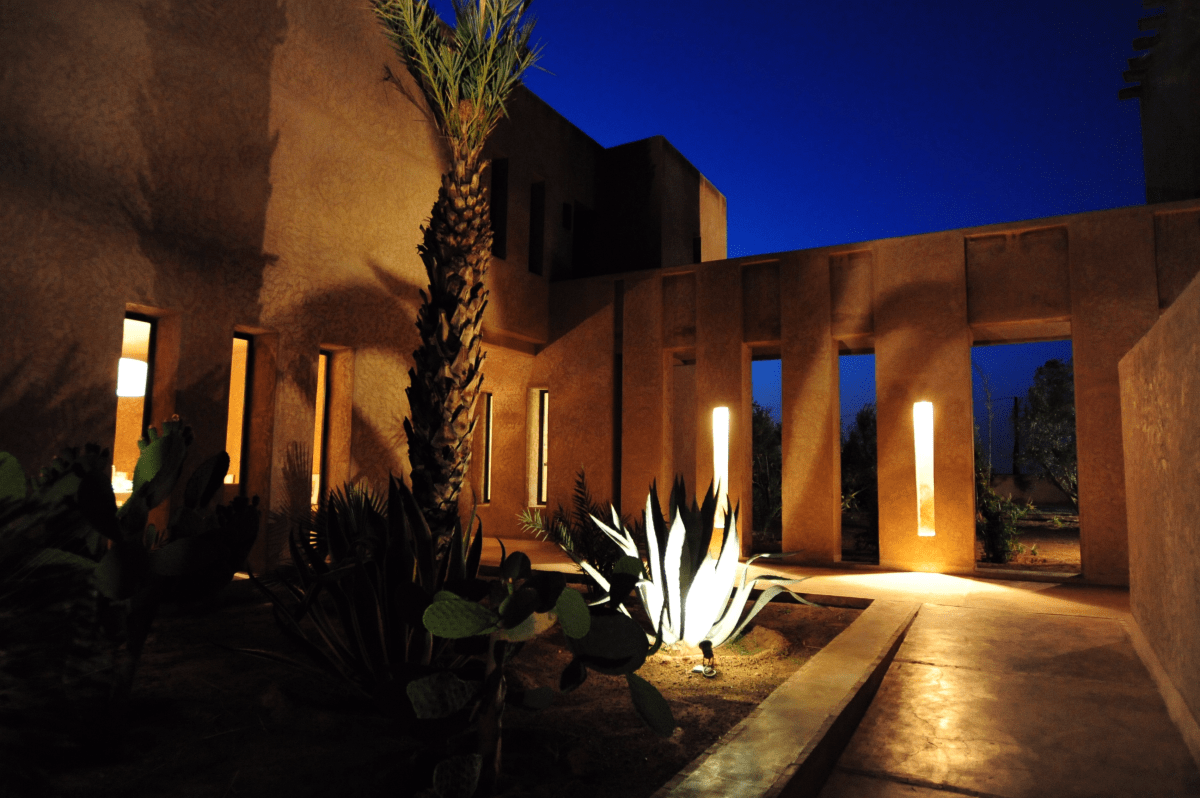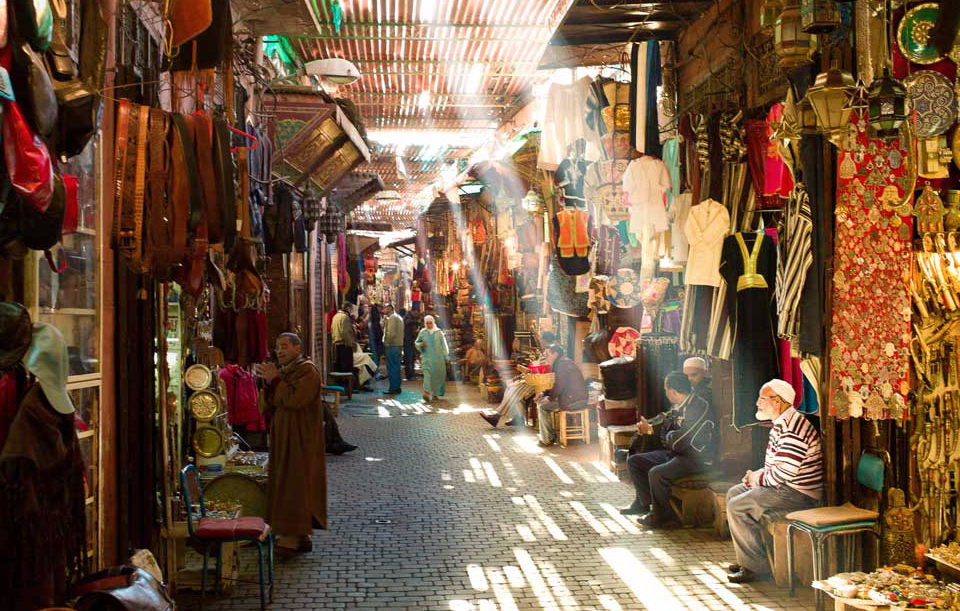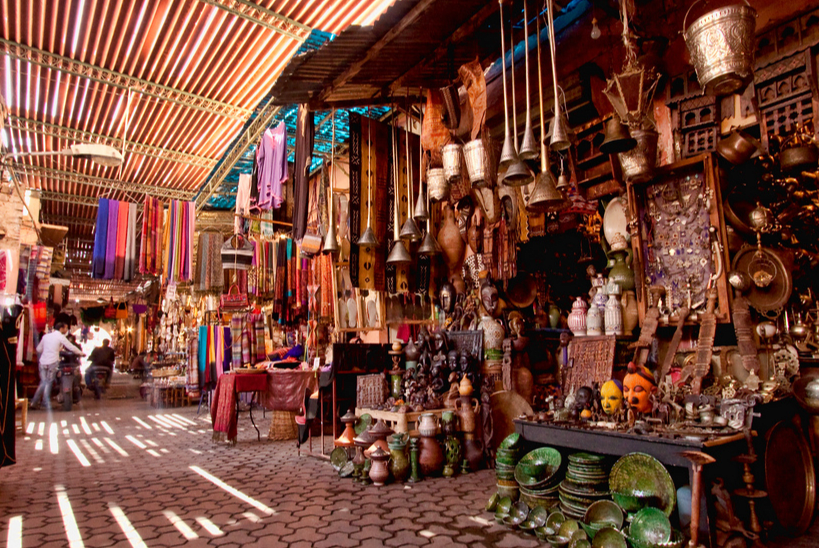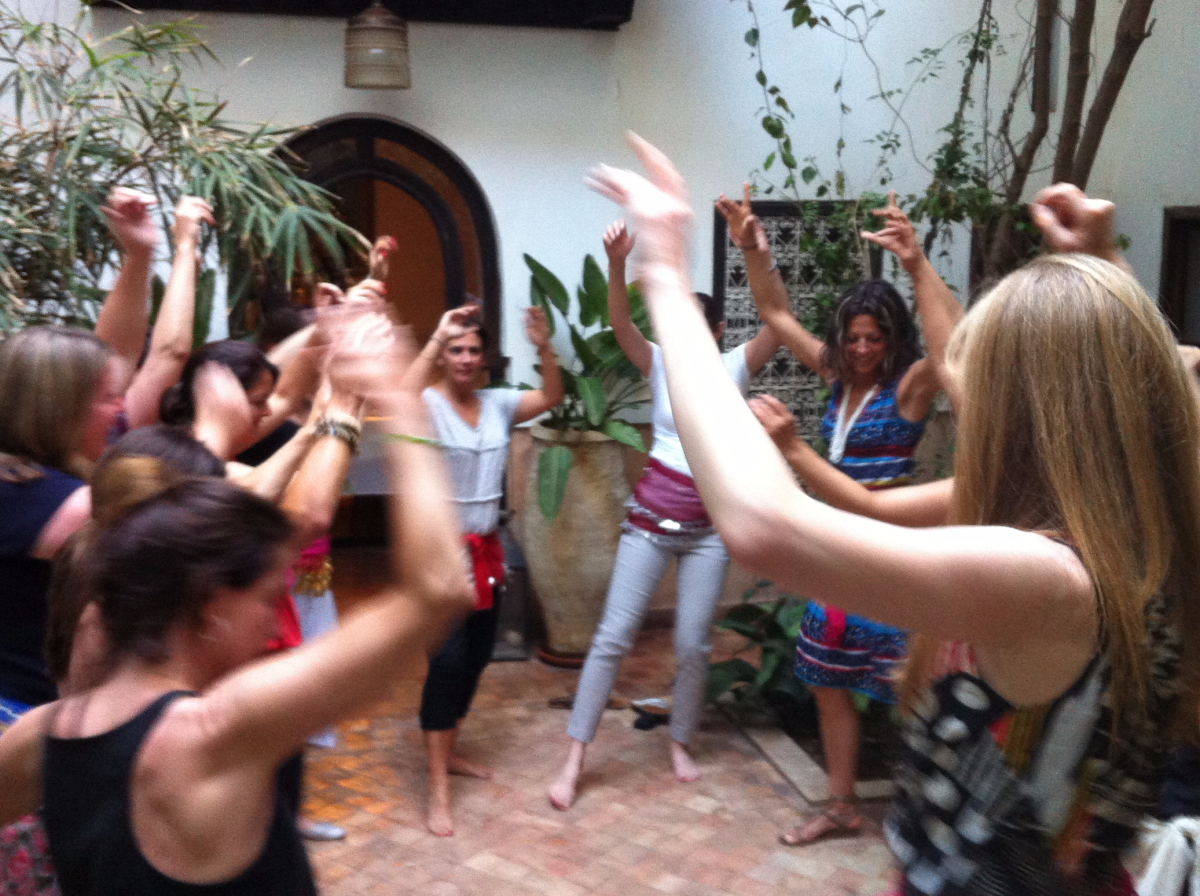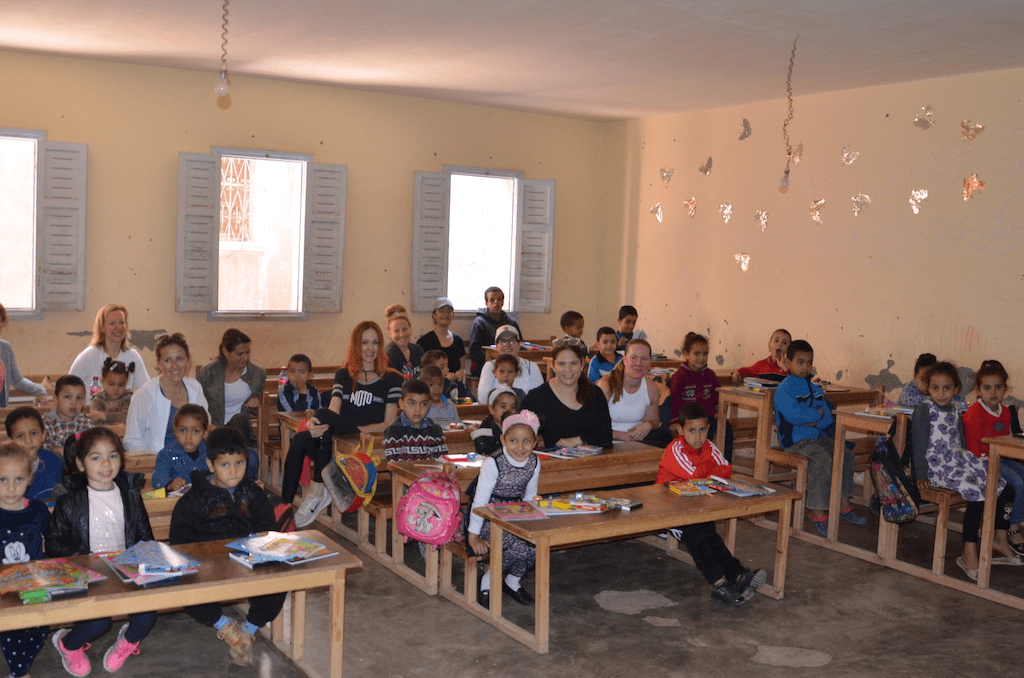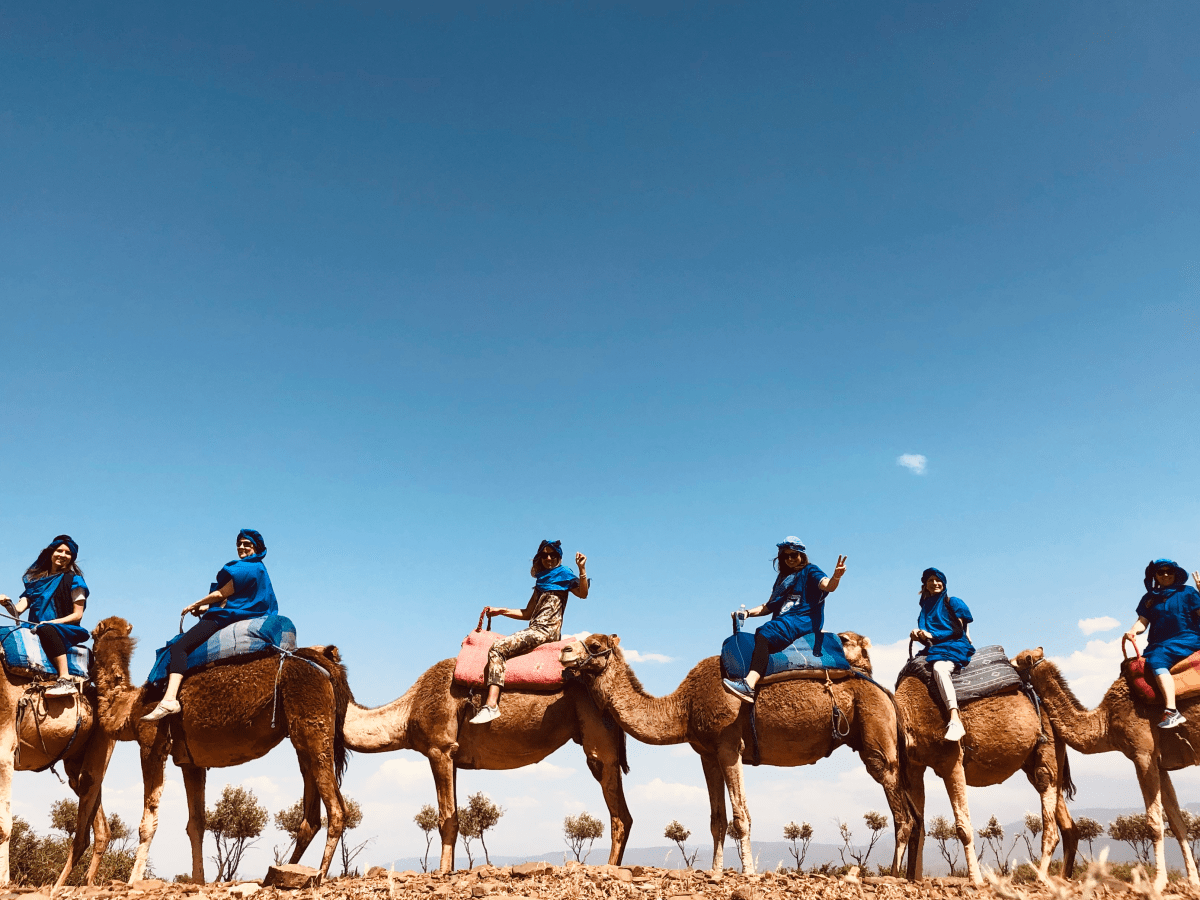 ESCAPE TO ELEVATE
Marrakech, Morocco
Once in a while I am privileged enough to engage and participate in a stimulating and inspiring conference with a difference. Louise is a change agent. It was refreshing to listen to her valuable insight, knowledge and research as her detail-oriented workshop had a significant impact on our Women Presidents Organization members! We need more conscious individuals and companies.
-- Annemarie Mostert, CEO
---
Yoga. Meditation. Fitness Training. Hiking. Hammam.
Delicious local & seasonal cuisine, such as seven vegetable couscous, flavorful tagines & creative soups & vegetables, plus plenty of saffron & cinnamon, mint tea and pistachios. Plus, enjoy a hands-on cooking class so you can impress friends & family back home. Gluten free or vegan? We've got you covered!
Our own private Kasbah. Need we say more? If villa living is your thing, this Escape is for you. Complete with private staff, chef, guides & drivers, this Morocco-meets-Modern villa provides plenty of opportunities for lounging between activities.
Join us at a local Berber school to donate supplies & small toys, spreading joy in simple ways, and giving a bit back to the local people of the area.
Elevate your life, your career, your social & interpersonal interactions, all while staying in shape and exploring a new culture. Love to shop & be on the cutting edge of fashion? The markets will not disappoint! Nor will all the insider access to designers, artisans and boutiques. Tres chic!
---
Join Escape To Shape & Mowbray by Design for an authentic & memorable experience-based vacation combining cultural discovery, yoga & fitness, conscious awareness & connection in magical Marrakech, Morocco. Experience the vast wonders of this exotic city- a combination of charming & authentic accommodations in a private desert Kasbah, results driven + fun & sweaty fitness & yoga classes, rich Arabic traditions, chaotic marketplaces, hidden treasures of the souks and breathtaking natural beauty- from the desert and the garden of YSL to the majestic Atlas Mountains. Along with the cultural and natural wonders, guests will enjoy an invigorating yet relaxing hammam, meandering through the marketplace, belly-dancing lessons, a camel trek through Berber villages, a cooking class on how to prepare traditional Moroccan cuisine and daily group sessions focused on self- awareness, self-knowledge & self- mastery, led by prominent speaker, conscious leadership coach & mentor, Louise Mowbray.
What is conscious awareness/self-knowledge/self-mastery?
We all experience times when we are joyously in-tune with ourselves and the world around us. We're fully present and we feel alive and deliciously vital. Times when we have a deep sense of purpose, meaning, connection and belonging, and our outer world aligns, almost magically, to reflect this. Things just seem to fall into place. And yet, all too often, this sense of wellbeing is fleeting, momentary. We long to find our groove, to live our lives from this effortless state of grace more often. We know too that something needs to shift, and that change starts with us. If we just knew how...

All personal growth is an ever-unfolding journey of becoming more self-aware, which leads to a deepening self-knowledge and ultimately, self-mastery. We're able to make the right choices for ourselves from an elevated state of being, despite how we might think or feel at the time. After all, our BEing always drives our DOing. We get to live our lives, in all our roles, on purpose.
Why is it so important in today's world?
It truly is an extraordinary time to be alive! Today's world is unprecedented. Never before have we been pushed and pulled in a myriad of directions by a constant onslaught of stuff demanding our attention. It can be complex, noisy and stressful with little respite. And yet, amidst all of this, we need more than ever before, to find and nurture our true north. To take care of our mental, emotional and spiritual wellbeing. Living more consciously is the ultimate compass. We learn vital tools, habits and thinking that serves us, no matter what life throws at us. It's time to step-up and step into a full expression of who we really are. And yes, It's definitely time to have more fun.
Who is this Escape for?
This escape is for daughters, mothers, sisters, friends and lovers of life. It's for leaders at all levels, entrepreneurs, connectors, contributors, co-creators and collaborators. It's for you if you are truly excited by the prospect of learning and integrating the powerful thinking, tools and habits you need to elevate your sense of wellbeing and to impact your world and mine, for the better.
Please note that this unique Escape will only take place if there are 10 registered guests by December 15, 2019. Please inquire for further details.
---
Includes
7-night's accommodations in an exclusive Moroccan Desert Villa. Each comfortable room is spacious with an en suite bathroom, terrace, air conditioning and deluxe amenities.
3 delicious & healthy meals & snacks reflective of the region & the season provided daily. Meals will be enjoyed in the private villa and in some of Marrakech's chic restaurants & cafes. Alcohol is available at an extra rate, based upon consumption.
Group sessions focused on conscious awareness, self-knowledge and self-mastery
Yoga & Meditation
Fitness Training
Guided hike and Berber picnic in the Atlas Mountains
A guided walking historical tour of the ancient Medina
An 'insider access' guided shopping tour of the Medina, souks & French Quarter
A camel trek through a Berber village.
A visit to the famed Majorelle Gardens (YSL Gardens)
Cooking demonstration focusing on healthy ways to enjoy the foods of the region at home
Group hammam experience
Free time to relax poolside or enjoy the private villa spa
Round trip ground transportation from the Marrakech Menara airport (RAK) to the Villa.
Additional Cultural Surprises
Tax
---
Rate
$2500 non-refundable deposit per person. Please refer to the policies page of our website for our complete cancellation policy.
---
Accommodations
While in Marrakech guests will stay in an authentic Moroccan desert style home, perfectly situated between the majestic Atlas Mountains and the exotic Medina. The Kasbah-style villa is uniquely decorated with a crisp, modern twist, cleverly combining traditional Moroccan color, textures and fabrics with a modern play of light and comfort. Each suite is spacious and airy with a private en-suite bathroom, terrace, air conditioning and amenities, decorated in a traditional Moroccan meets modern style- from antique furniture carved out of solid walnut to leather club chairs and carpets from the Middle Atlas region. The expansive property is complete with a heated pool, jacuzzi, a traditional Berber tent, ideal for afternoon tea or post dinner conversation and an exquisite rose garden that splashes color throughout the property. Additionally, the property is host to a variety of unique indoor & outdoor spaces, ideal for inspiring each yoga & fitness class and each group session centered around conscious awareness.
---
Sample Itinerary & Menu
Sample Days At Escape To Shape: Marrakech
Please note all activities are optional
DAY 1

Arrivals Throughout the Day
2:00 pm – Lunch Upon Arrival
5:30 pm –Yoga & Orientation
7:30 pm- Dinner

DAY 2
7:00 am- Fitness Training Class
9:00 am- Group Session*
7:00-9:00 am- Breakfast
11:30 am- Depart for Medina- excursion includes a bit of shopping, lunch & private guided historical tour. Discover the history, architecture & culture.
5:00 pm- Yoga & Meditation
8:00 pm- Dinner

DAY 3

7:00-10:00 am – Breakfast Available
8:30 am- Power Walk & Local School Visit
10:30 am- Group Session*
12:30 pm- Lunch
2:00 pm- Camel Trek
5:00 pm- Yoga & Meditation
6:00 pm- Cooking class
8:00 pm- Dinner

*Each morning session will be centered around conscious awareness, allowing guests to explore this concept within themselves and with each other throughout the day in an "experiential context". Each evening, often during dinner we will do a quick check-in to allow guests to share their experience with one another. This is a a great way to connect and build relationships, to learn from one another's experiences and to cultivate consciousness.
SAMPLE MENU
DAY 1
Breakfast
Baked eggs in a tagine
Muslei with dried fruits & home made cashew nut milk
Fresh fruits
Fresh juice
Coffee & tea
Lunch
Gazpacho
Salad of grilled chicken, chickpea & almonds with olive oli, lemon & herbs
Fresh figs & honey
Mid-afternoon Snack - hummus with carrot & celery sticks
Dinner
Harira
Trout tagine & couscous
Lemon sorbet
DAY 2
Breakfast
Scambled eggs with spinach
Raw oatmeal with almond mil & mixed berries
Fresh fruits
Fresh juice
Coffee & tea
Lunch
Moroccan eggplant & tomato salad
Salad Nicoise
Sliced oranges with cinnamon
Mid-afternoon Snack- Banana & cashew nut smoothie
Dinner
Steamed artichoke
Chicken, oilve & preserved lemon tagine
Gazelle's Horn (traditional almond pastery)
---
Teachers
Louise Mowbray
Consciousness Coach (ICF) / Speaker / Mentor
Louise is an international coach, speaker and mentor who brings clarity, insight and practical change to today's big life and leadership questions. She is deeply passionate about elevating people to live their lives consciously; with purpose, meaning and connection at their core. Louise will take you through a powerful journey of self-awareness, self-knowledge and self-mastery, enabling you to return your life with a deep and abiding sense of wellbeing. She is the founder of Mowbray by Design, the creative conscious leadership consultancy and host of LIFT, her conscious leadership podcast. Louise has been featured in publications including the Financial Times, The Times, GQ, Harpers Bazaar, also appearing as a commentator on the BBC, Sky News, ITV, SABC News, SABC 3 and a number of radio stations. She is a visiting lecturer for a number of business schools including Henley, Chicago Booth, GIBS, Wits, UCT and Durham and is associate faculty for the Center of Creative Leadership and Duke Executive Education.
Erica Gragg
Yoga Teacher/Fitness Trainer/Curator
Erica is an acclaimed yoga teacher, known for teaching a strong, yet playful Vinyasa flow practice. She is largely inspired by the journey of yoga, the subtle to the grand discoveries each individual makes through their practice, inviting students to have fun while experiencing their body in a whole new way through each unique practice. With classes always set to music, from tribal, to lounge to classic rock songs, students are able to find their own personal rhythm and expression through each asana. Additionally, Erica is co-founder and co-owner of Escape To Shape, which she created to fill a gap in the travel & wellness market- combining her two passions into one unique, memorable and results-driven holiday. Erica contributes to AFAR, Huffington Post, MindBodyGreen, Charlotte's Book and Well + Good, amongst others, as a Travel & Wellness Expert.
---