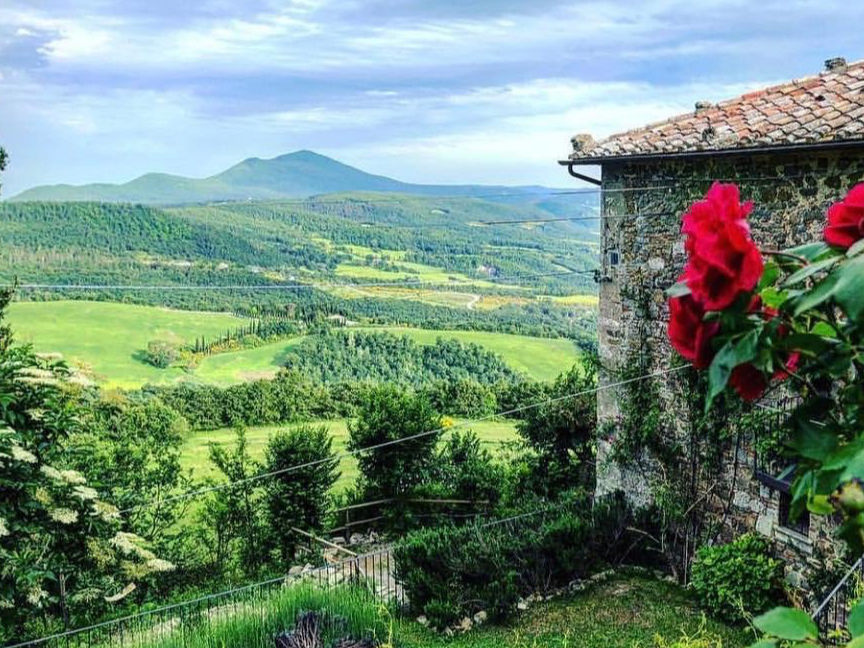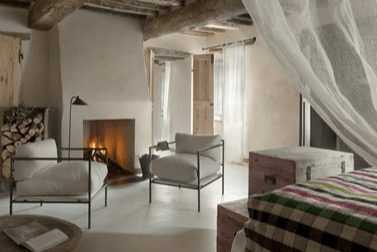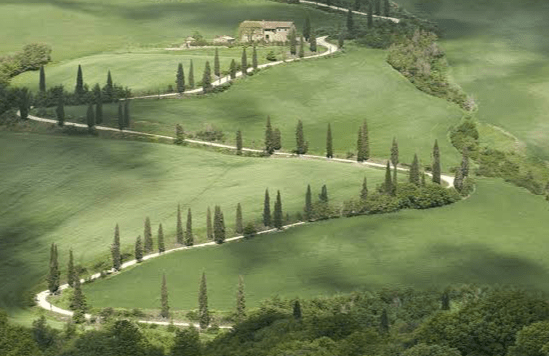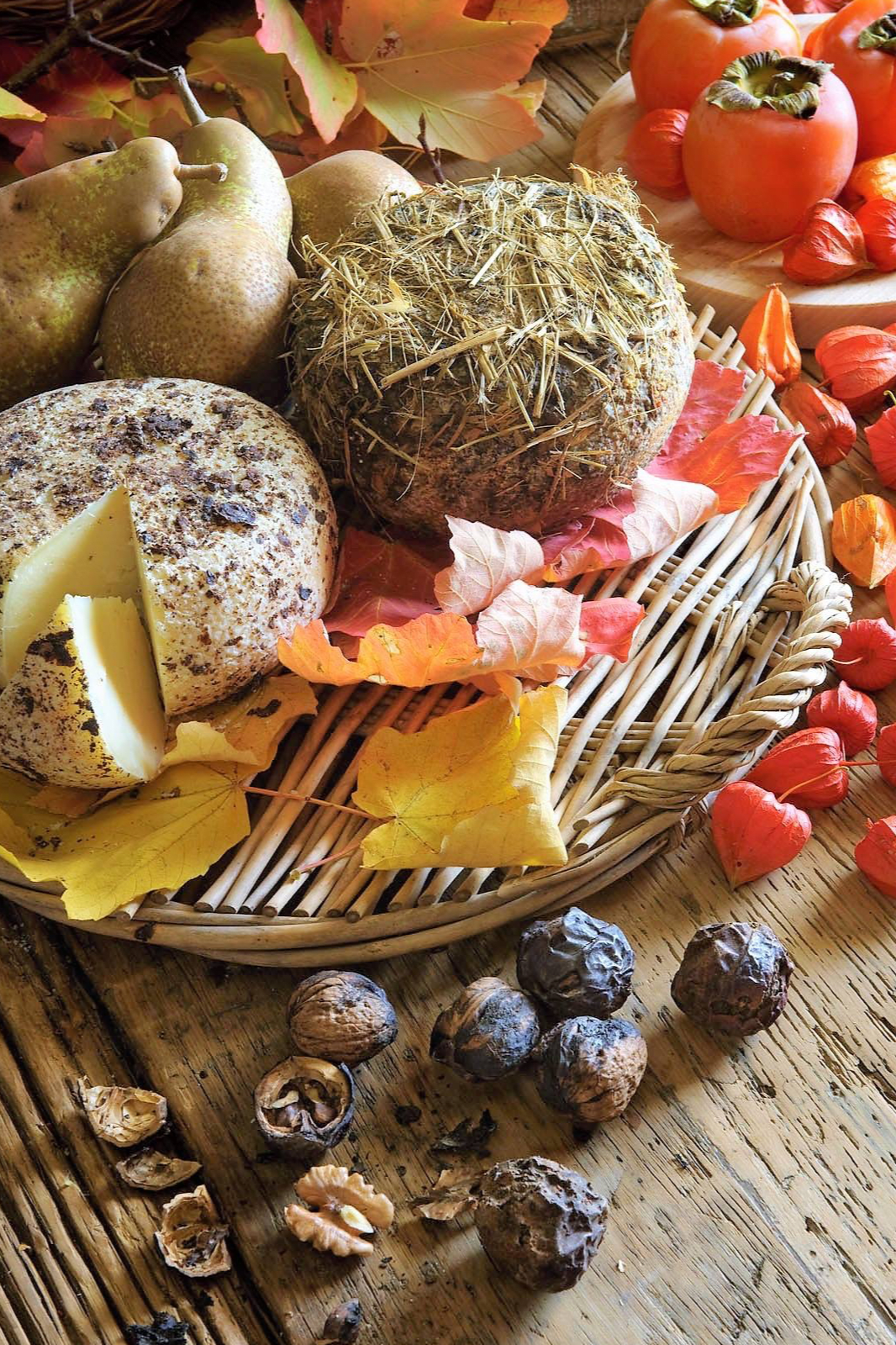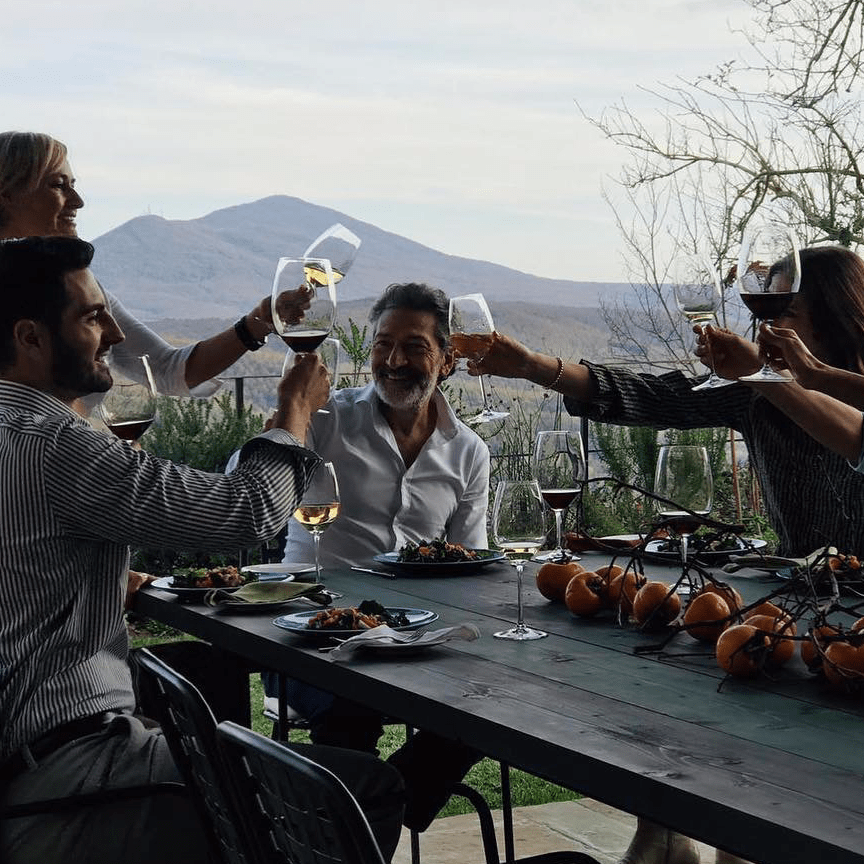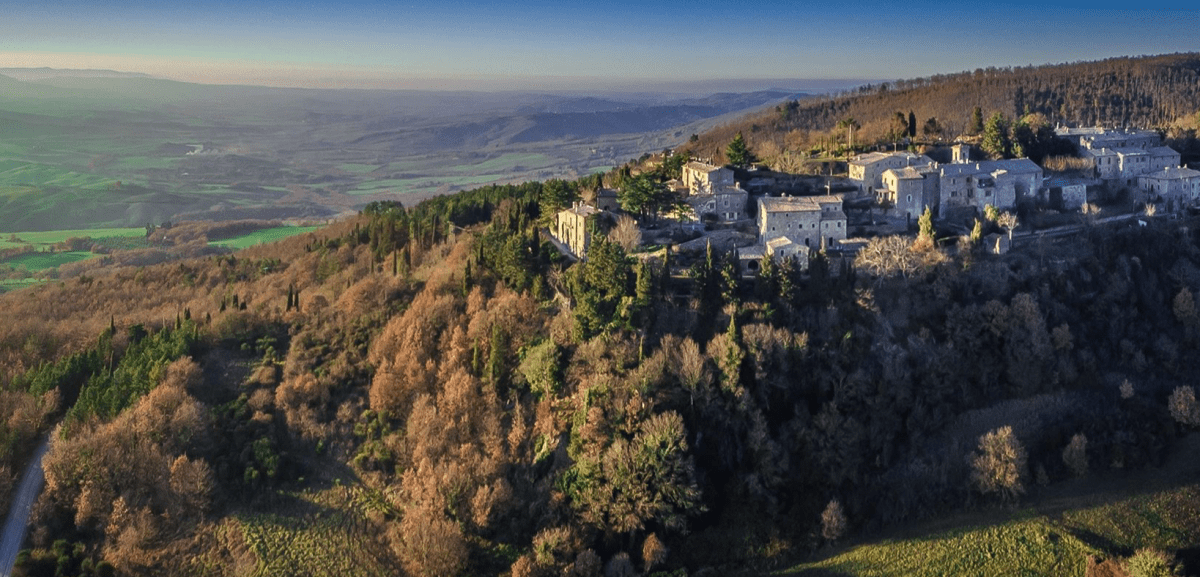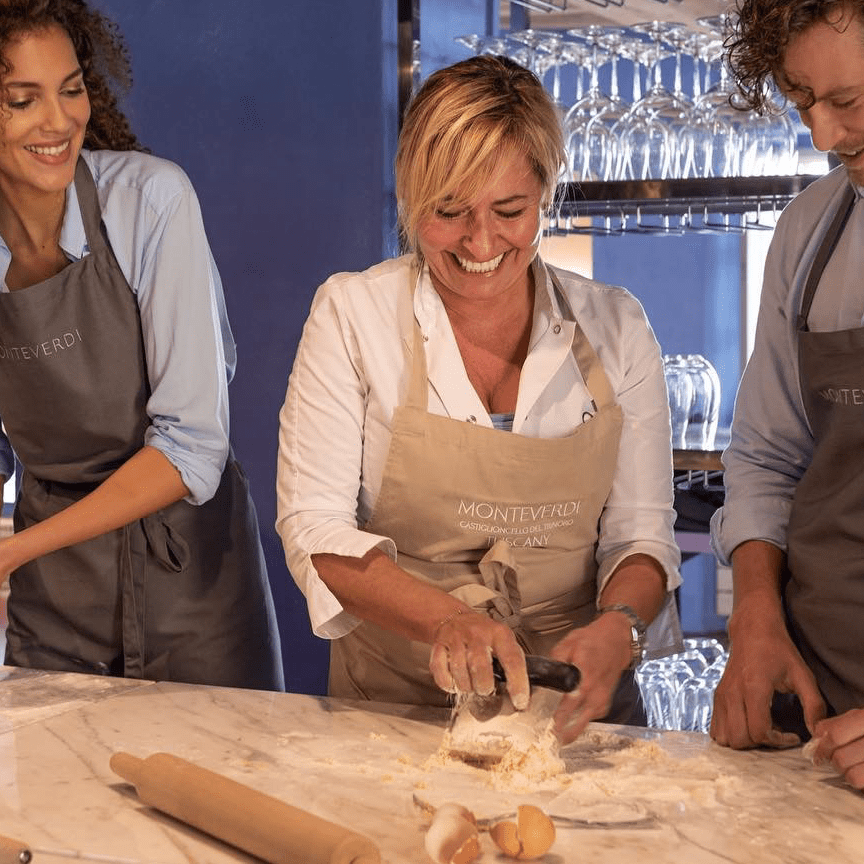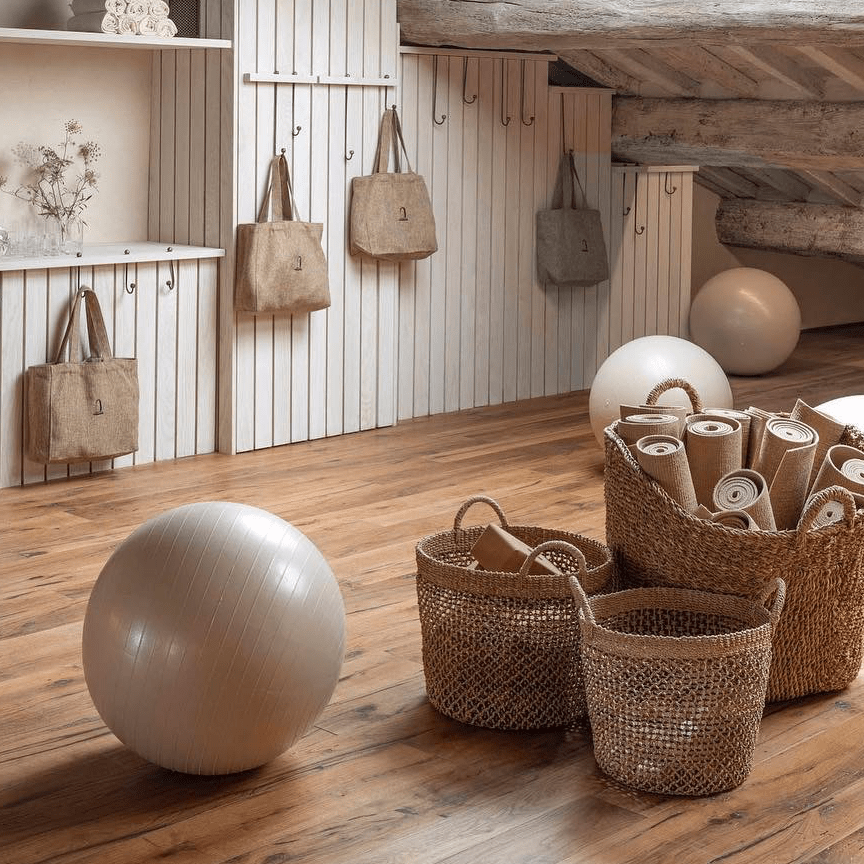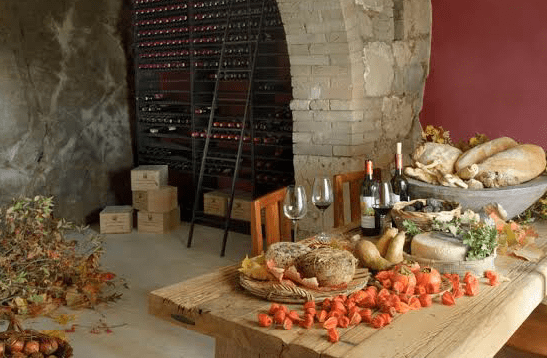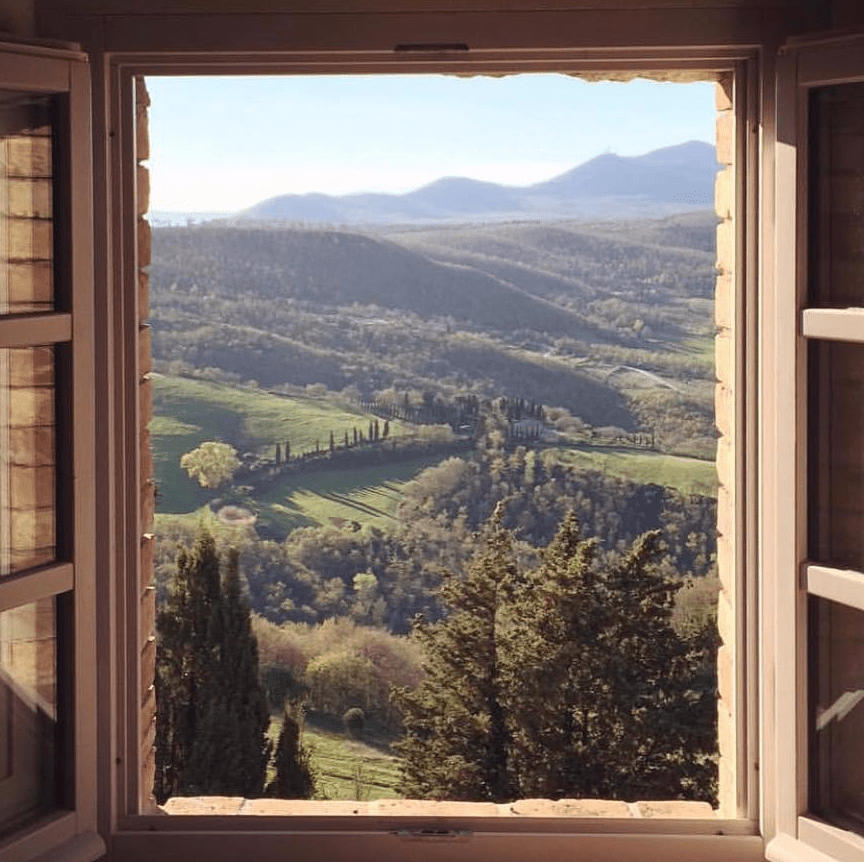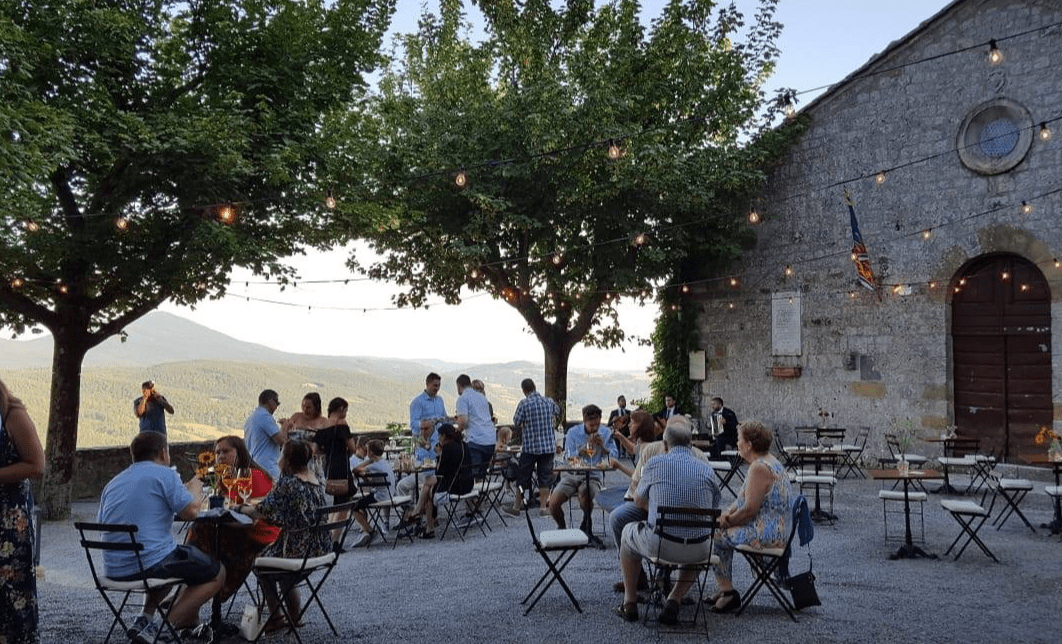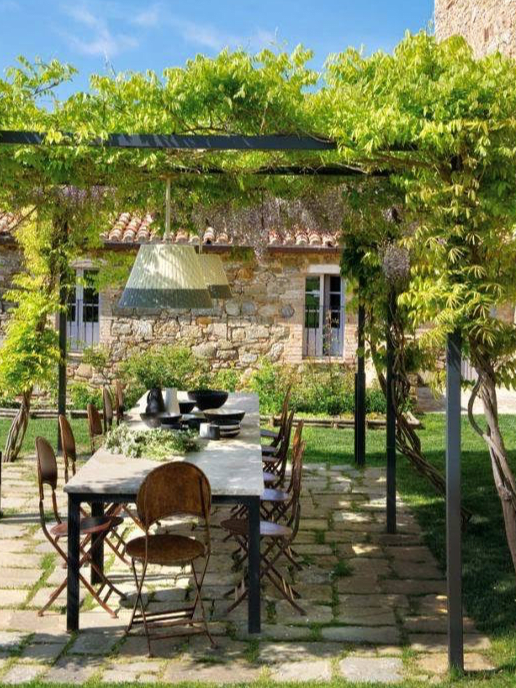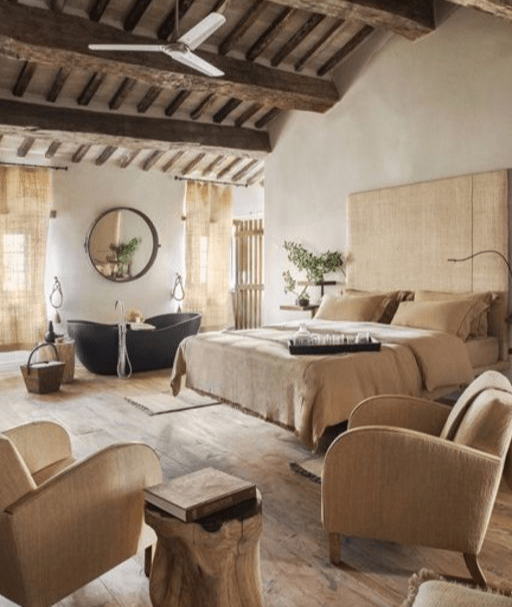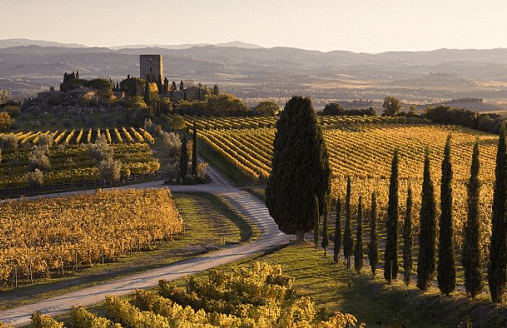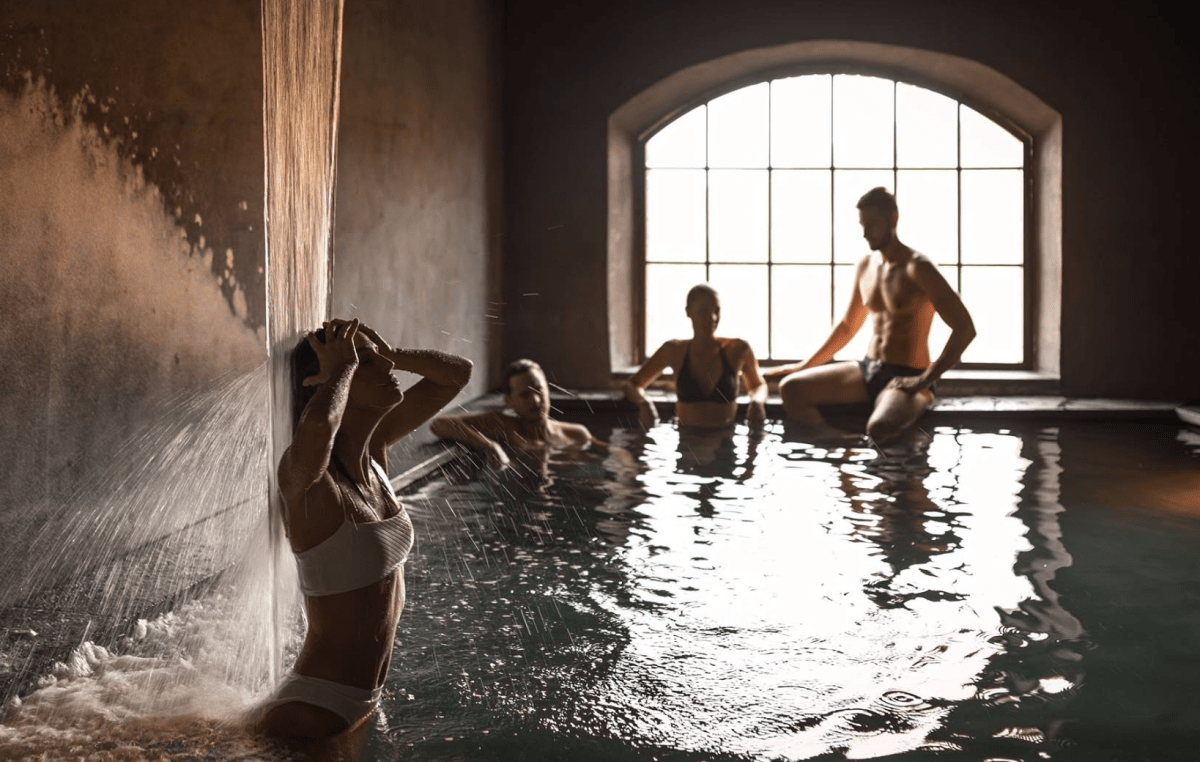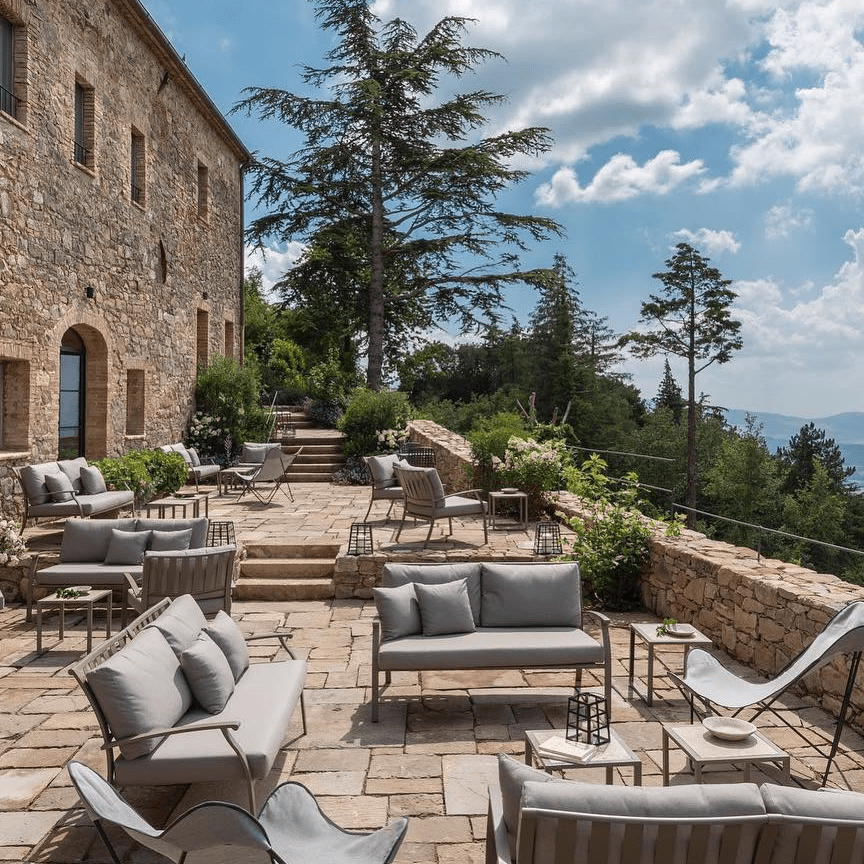 Wellness & Wine Tasting
Tuscany, Italy
I know you have a ton of dedicated "escapees" but I just want you to know that not a week goes by that I don't think of my trip with Escape To Shape. It was a game changer for me. Your business has the ability to open doors, eyes and experiences to people and change them. What a gift you have. Thank you!!!
-- Kristen D
---
Yoga. Meditation. Hiking. Circuit Training.
Delicious regional & seasonal local cuisine. Including portion-controlled homemade pasta, because, after all, what is a holiday in Italy without at least a bit of pasta? Brunello and Montepulciano wine lovers, this trip is for you! Gluten free or vegan? We've got you covered!
An authentic village transformed into a 5-star hotel on a hilltop hamlet in Val d'Orcia, with traditional Tuscan views from every direction. Need we say more?
Days full of fitness complimented by homemade portion-controlled pasta, truffles & wine tasting. Who says you cannot experience La Dolce Vita AND get in shape along the way? Oh, and did we mention there is also shopping!
---
Join ESCAPE TO SHAPE on an exclusive journey to experience the timeless, authentic Tuscany you've long dreamed of. Home to historical villages, charming cobblestone streets, world-renowned wines & flavors plus magnificent natural beauty. Days well-spent with an ideal blend of fitness + flavors: morning and evening workouts of yoga, meditation and circuit training are perfectly balanced with wine tastings, cooking classes, truffle hunting & hiking.
If a combination of glorious natural beauty, old world Italian charm & history, fun-filled fitness classes plus memorable food & wine experiences sound like your idea getaway, then this Escape is indeed for you!
---
Includes
2 nights accommodations in Rome at The Baglioni Regina (NOVEMBER 2 & NOVEMBER 8). Each room is well appointed and includes deluxe amenities.
5 nights accommodations at Monteverdi Tuscany- a unique hillside hamlet turned 5-star boutique hotel. (NOVEMBER 3-8). Each room is uniquely designed and spacious with en suite bathroom, heating, AC and deluxe amenities.
3 delicious & healthy meals & snacks reflective of the region & the season provided daily. Meals will be enjoyed at the hotel, in some of Val d'Orcia's best restaurants & in unique destination dining locations around the region.
Yoga & Meditation
Circuit Training & High Intensity Interval Training classes
Hikes to experience the breathtaking natural beauty of the area.
Join Executive Chef Giancarla Bodoni for an intimate, private cooking lesson you will never forget. Using the freshest ingredients from the Tuscan countryside, you will learn to prepare classic Tuscan dishes like pici pasta, boar ragu, and many other regional specialties based on your specific dietary restrictions. Eat what you make!
Wine Tastings & Pairings with world renowned wines (Brunello & Montepulciano wines)
Truffle Hunting & Olive Oil Tasting
Shopping & exploring in Rome.
Experience & explore local villages of the area, such as Montepulciano, Orvieto & Pienza
Shopping time at the world famous SPACE outlet (Prada) and The Mall Firenze Luxury Designer Outlets.
Round-trip transfers to Monteverdi/Rome on November 3 & November 8
Round-trip transfers to Monteverdi/Rome on November 3 & November 8
*Please note that wine is included during wine tastings and pairings, but not at all meals. Wine will be charged based upon consumption outside of the above noted events.
---
Rate
$3000 non-refundable deposit per person. Please refer to the policies page of our website for our complete cancellation policy.
---
Accommodations
This exquisitely restored and uniquely designed hotel will embrace you with sophisticated comforts, seclusion, and tranquility. Located in a mediaeval hamlet called Castiglioncello del Trinoro, in the Val d'Orcia (a UNESCO World Heritage site), midway between Rome and Florence, Monteverdi is rich in history and character. Each bedroom and bath are a uniquely designed and decorated slice of Tuscan life- the perfect blend of simply luxury with all the amenities & beauty one could hope for.
*Monteverdi is much more than your average hotel. A stay here is an experience in and of itself, hence the perfect home for Escape To Shape: Tuscany. With cobbled mediaeval streets, an ancient church, a peaceful pool, plenty of space for indoor & outdoor workouts and even local villagers who still call this hilltop hamlet home. Flowers, spices, herbs and vegetables are plucked straight from the sprawling gardens and chef Giancarla works with us to ensure each meal is a memorable farm-to-table experience. The spa takes a cue from the glorious Tuscan surrounds too, with herb and flower-infused treatments. As if this weren't traditionally Tuscan enough, there's also the ruins of a 12th-century castle to explore.
A stay here is one truly to remember...
For our brief stay in Rome (2 nights) we will be staying at the classic Baglioni Hotel Regina, a member of Leading Hotels of the World. With its prized position on Rome's famed Via Veneto, the Baglioni Hotel Regina evokes the sensational spirit of La Dolce Vita through its original Art Deco design, luxurious furnishings in each of its 136 rooms and suites, and breathtaking views of the city.
*Please note we will not have all of Monteverdi to ourselves but will be sharing it with other discerning travelers. The property is quite spacious so we will have private areas for our meals and activities.
---
Sample Itinerary & Menu
Sample Days At Escape To Shape: Tuscany
Please note all activities are optional
DAY 1
Arrival to Rome
11:00 am- Guided shopping tour & lunch in Rome's favorite neighborhood- Trastevere
4:00 pm Afternoon workout
6:00 pm - Aperitivo & Oritentation
8:00 pm - Dinner
DAY 2
7:00-10:00 am – Breakfast Available At Your Leisure
10:00 am - Depart for Orvieto- experience the beauty of this small city pearched on a rock cliff. Hiking & lunch included.
4:00 pm- Arrive to Monteverde
5:30 pm - Yoga & Meditation
7:30 pm – Aperitivo
8:00 pm - Dinner
DAY 3
8:00 am - Morning Burst Boot Camp
7:00-10:00 am – Breakfast Available At Your Leisure
1:00 pm - Wine Tasting Lunch
3:00 pm - Hike
5:30 pm - Yoga & Meditaion
7:30 pm – Aperitivo
8:00 pm- Dinner
---
Teachers
Lorenzo Toffano
Certified Yoga Teacher; Degree in Sports Science
Lorenzo played basketball for many year and first discovered yoga in 2005 thought a friend of his mother's- Hatha yoga, very mellow, beautiful classes. Soon after, he moved to Ibiza, where he met acclaimed yoga teacher Meghan Currie (Alo yoga, Gaia), who introduced him to her whimsical, powerful, playful Vinyasa practice. He considered Meghan a primary influence in his teaching and practice and has been fortunate enough to train with her in Milan, Tulum and Vancouver. Lorenzo spends much time in Tulum, where he has further deepened his yoga practice and knowledge, taking classes daily and participating in many yoga retreats of very accomplished teachers such as Elena Brower, Baron Baptiste, Shiva Rea & Jessica Bellofatto, Michael Gannon. He has over 500 hours of yoga teacher training certification in Ashtanga and Vinyasa and teaches in Tulum, Mexico as well as in Italy, and when we are lucky enough, on Escape To Shape. Lorenzo love nature, yoga, fly fishing, kite surfing, snowboarding, traveling and meeting new people. We are honored to have him teaching with us in Tuscany!
Erica Gragg
Yoga Teacher/Fitness Trainer/Curator
Erica is an acclaimed yoga teacher, known for teaching a strong, yet playful Vinyasa flow practice. She is largely inspired by the journey of yoga, the subtle to the grand discoveries each individual makes through their practice, inviting students to have fun while experiencing their body in a whole new way through each unique practice. With classes always set to music, from tribal, to lounge to classic rock songs, students are able to find their own personal rhythm and expression through each asana. Additionally, Erica is co-founder and co-owner of Escape To Shape, which she created to fill a gap in the travel & wellness market- combining her two passions into one unique, memorable and results-driven holiday. Erica contributes to AFAR, Huffington Post, MindBodyGreen, Charlotte's Book and Well + Good, amongst others, as a Travel & Wellness Expert.
---