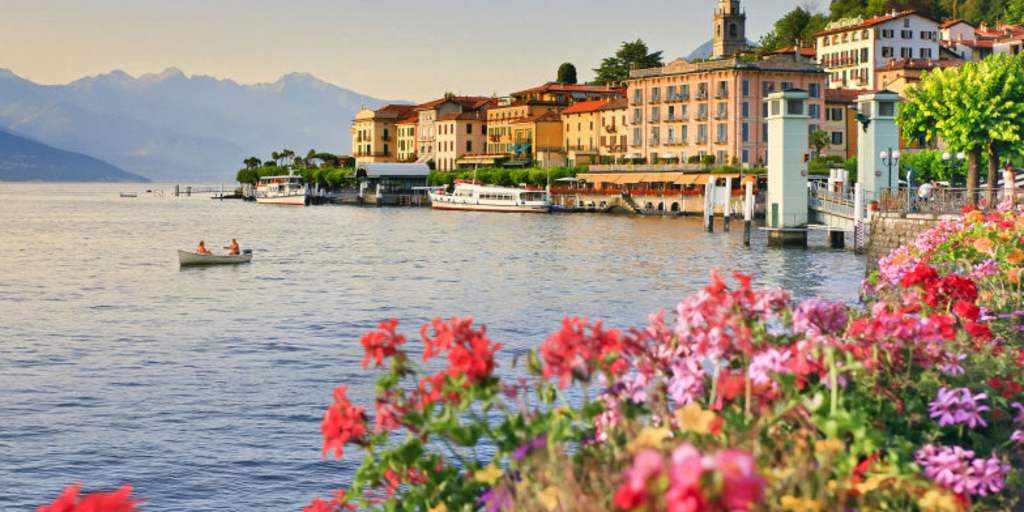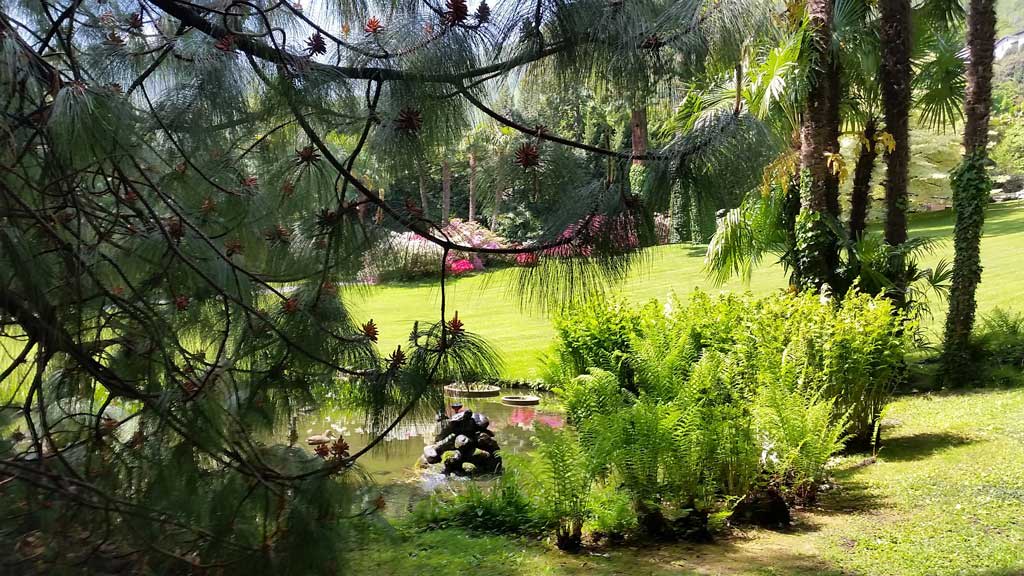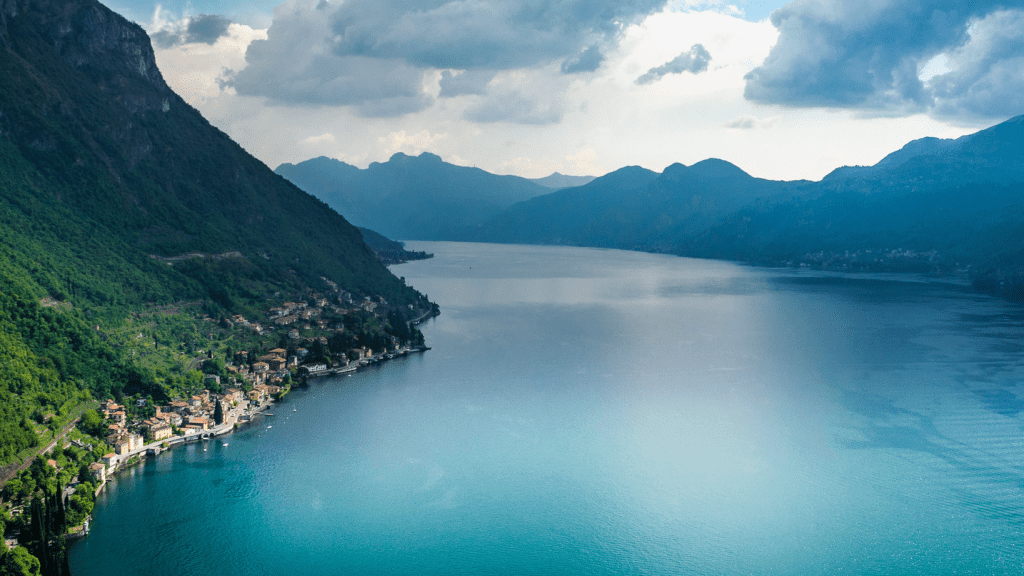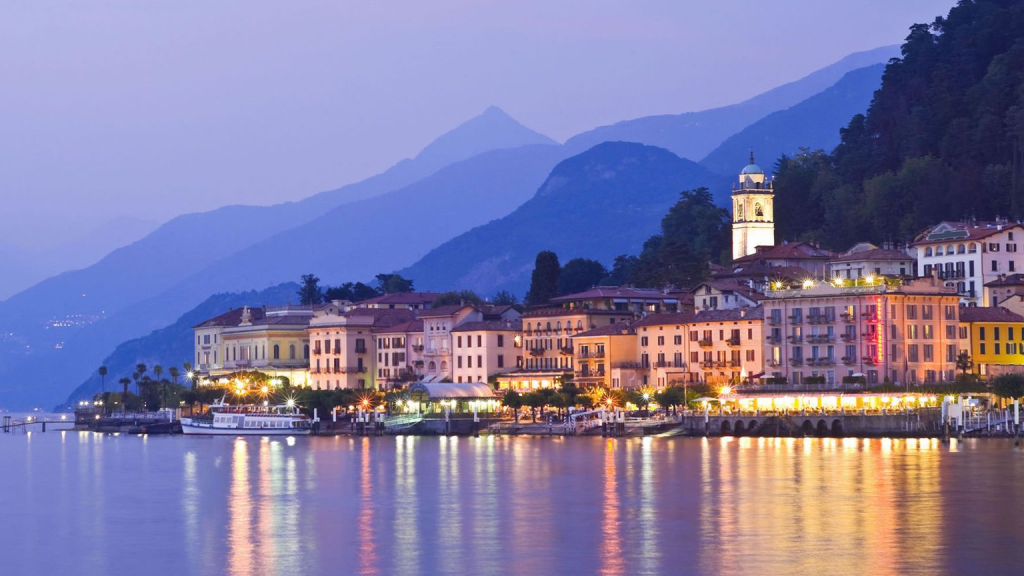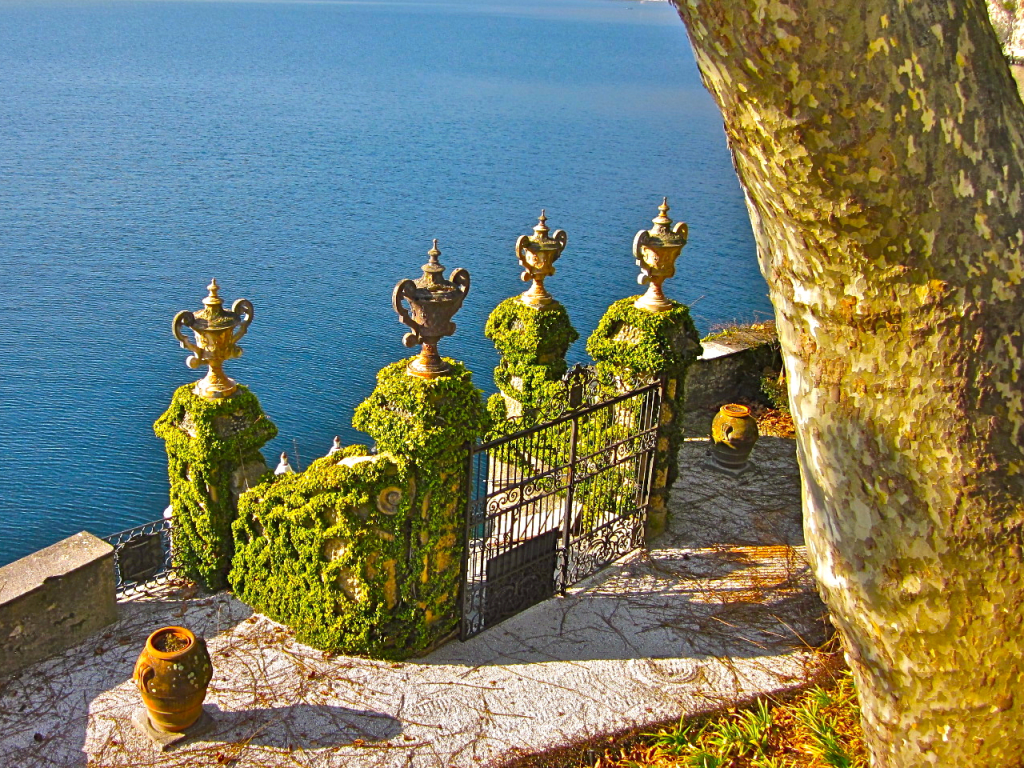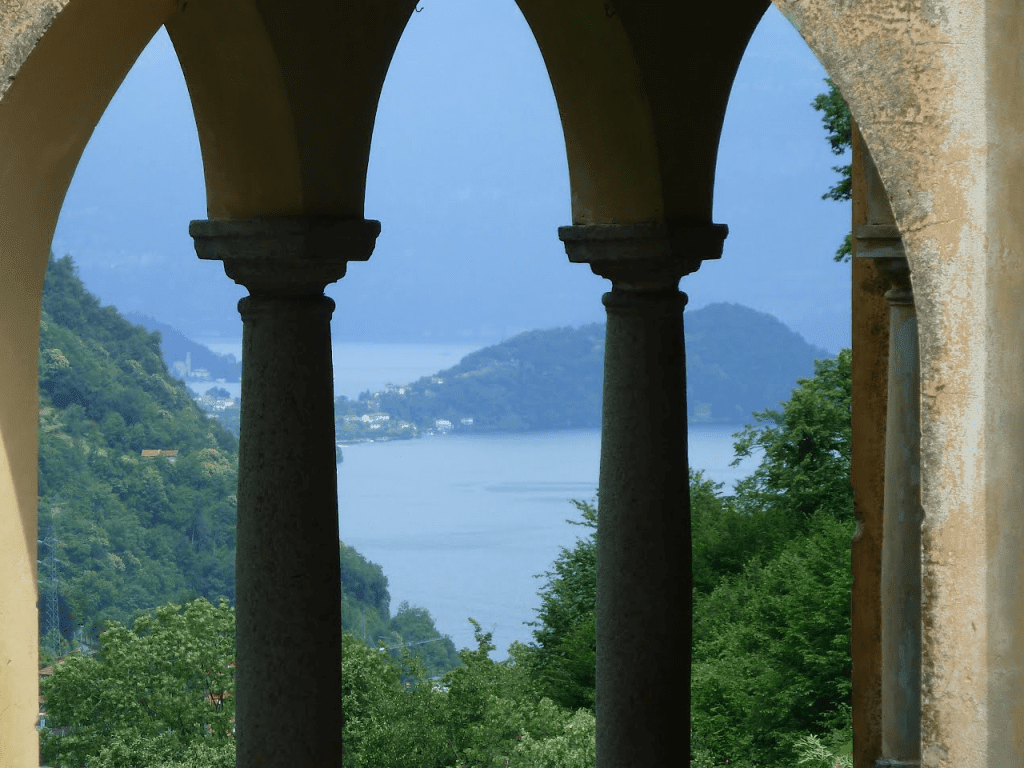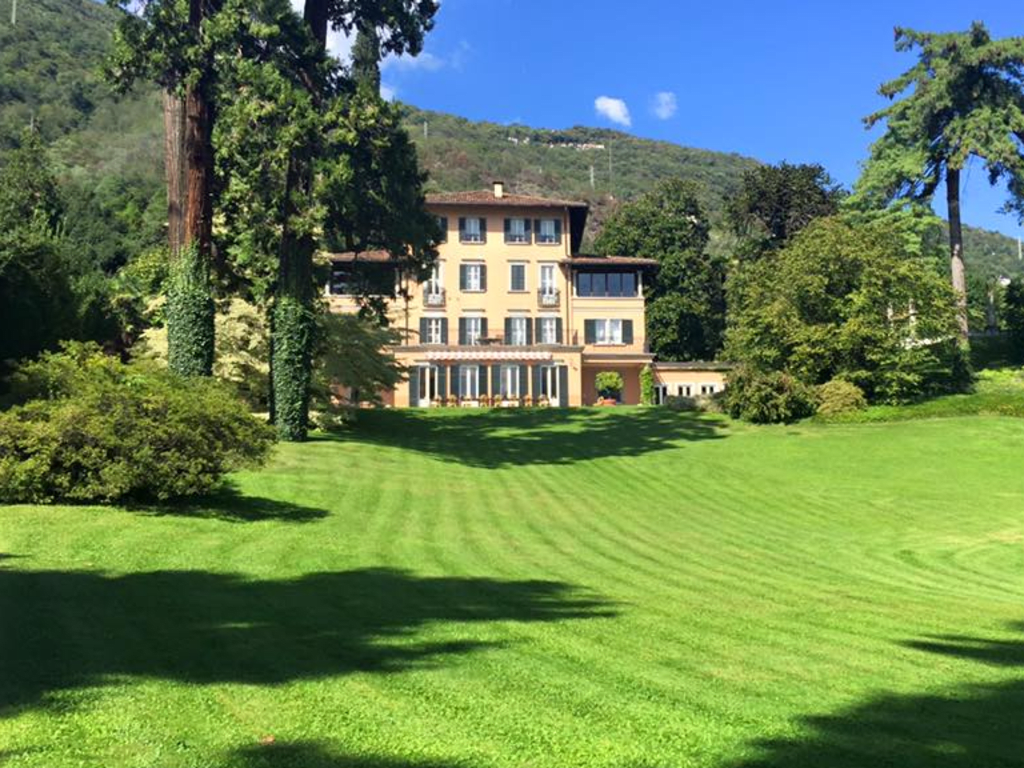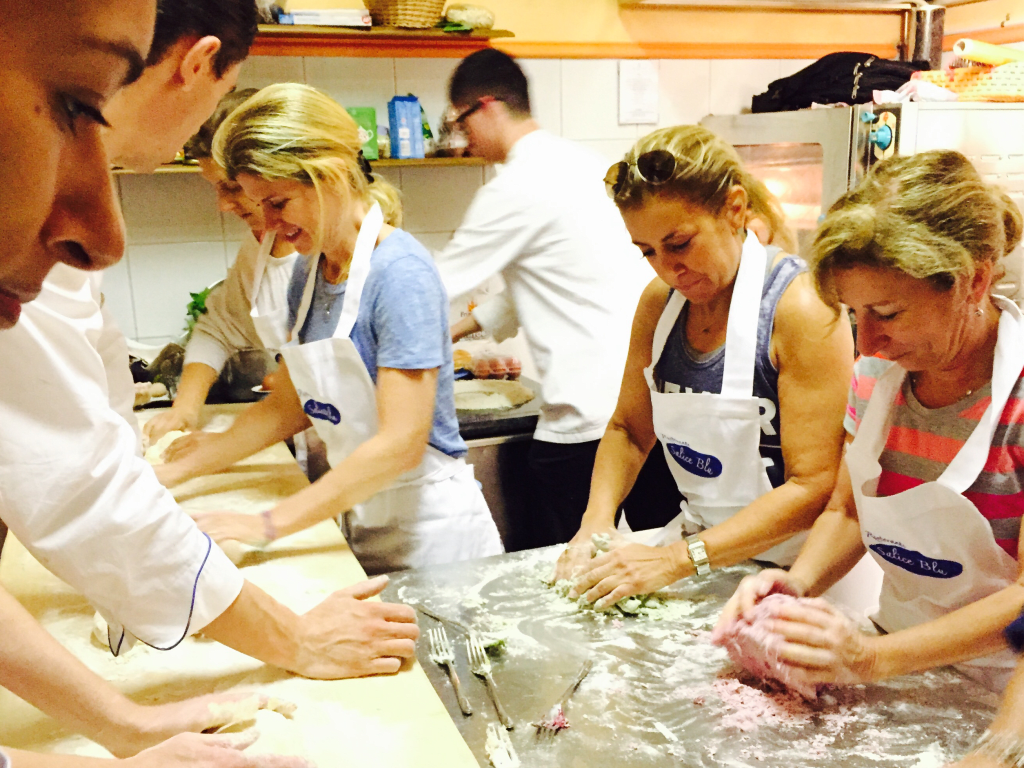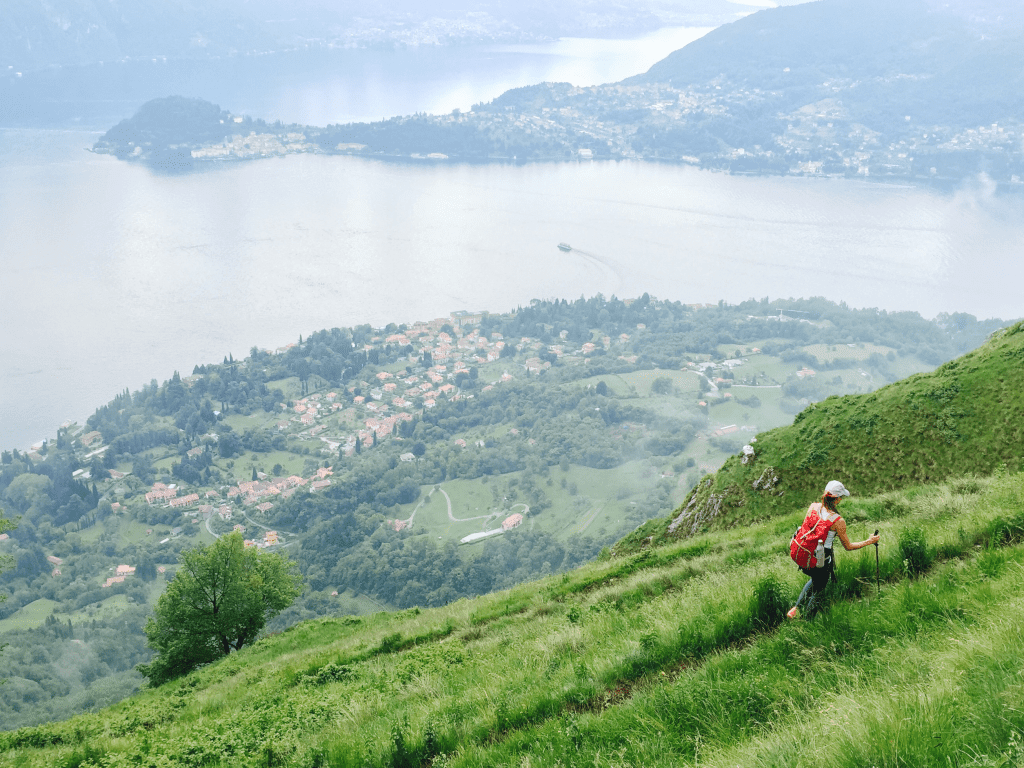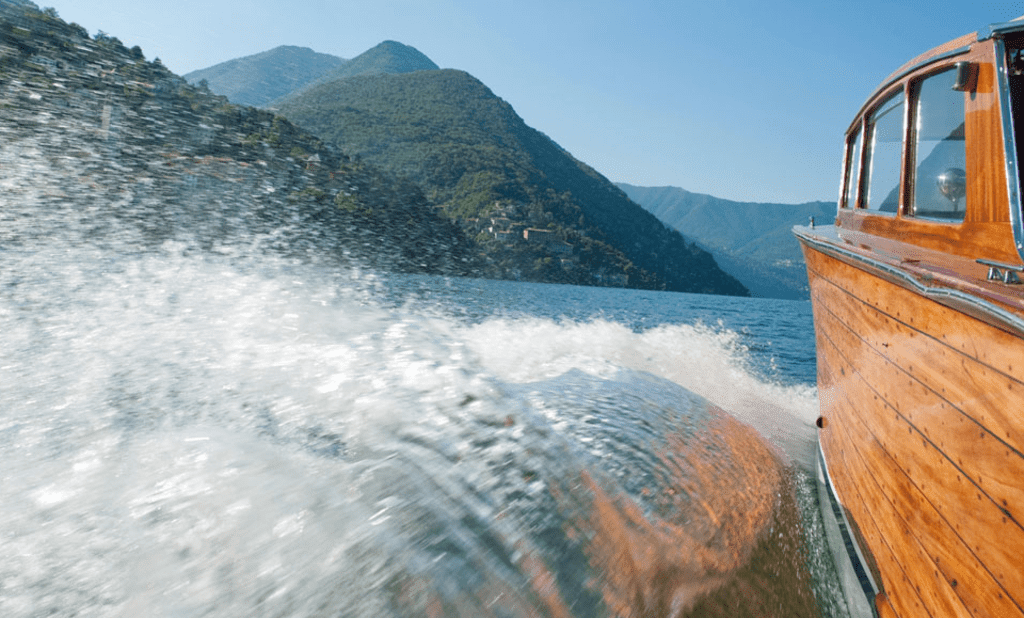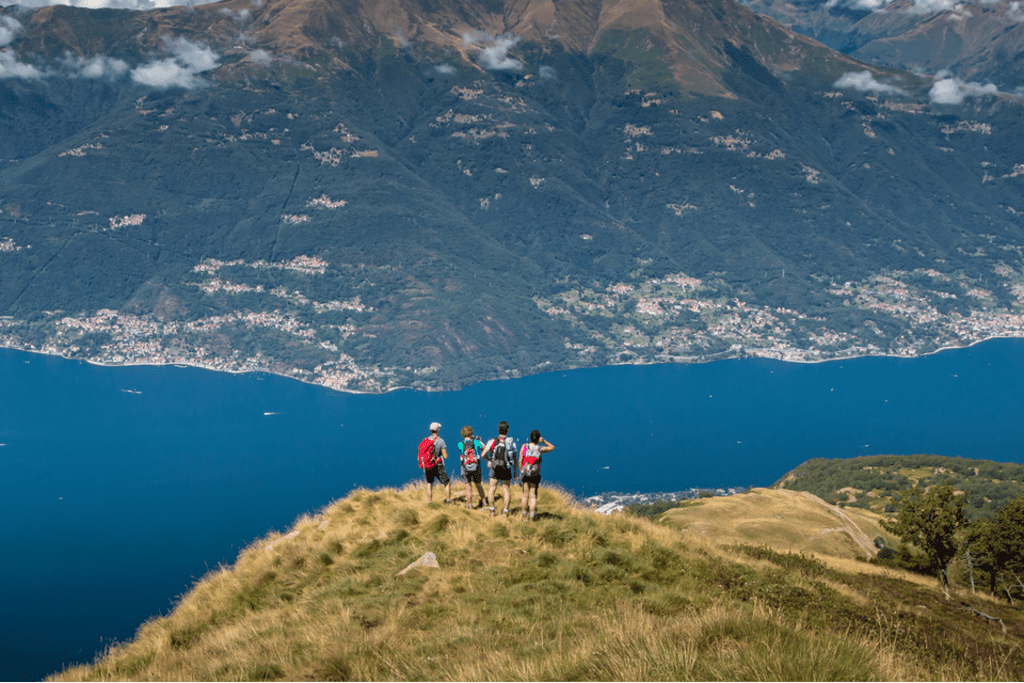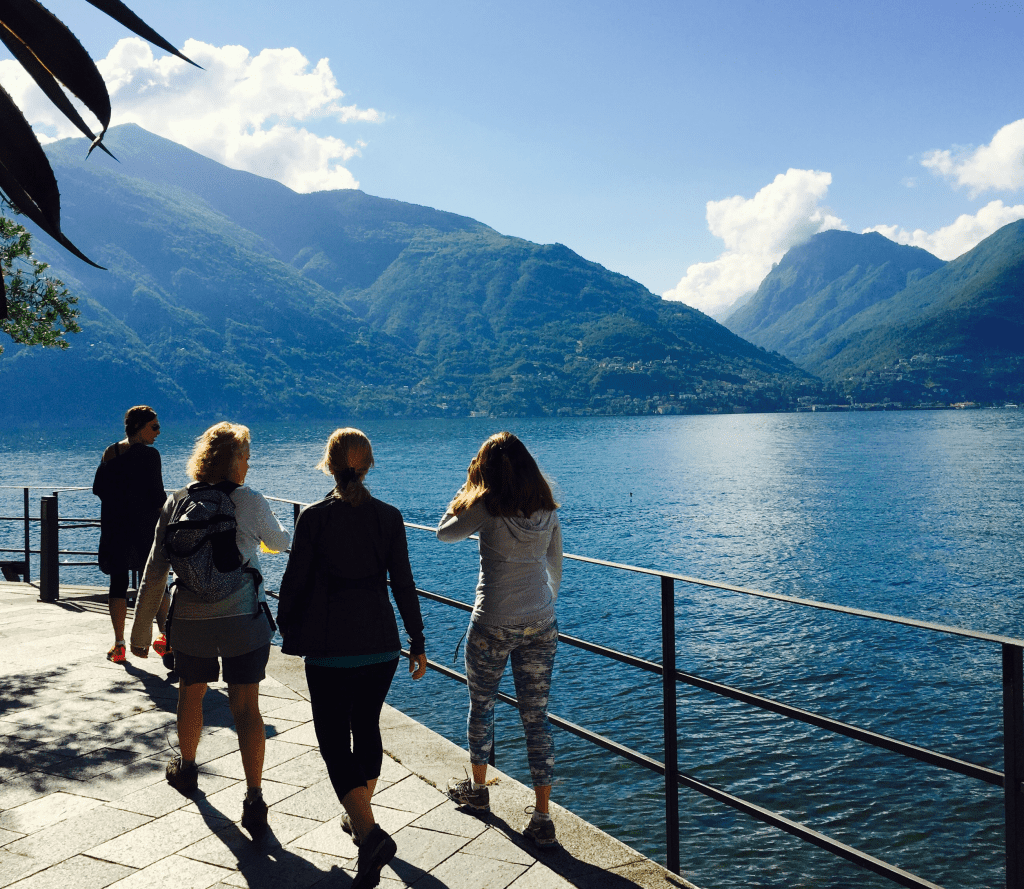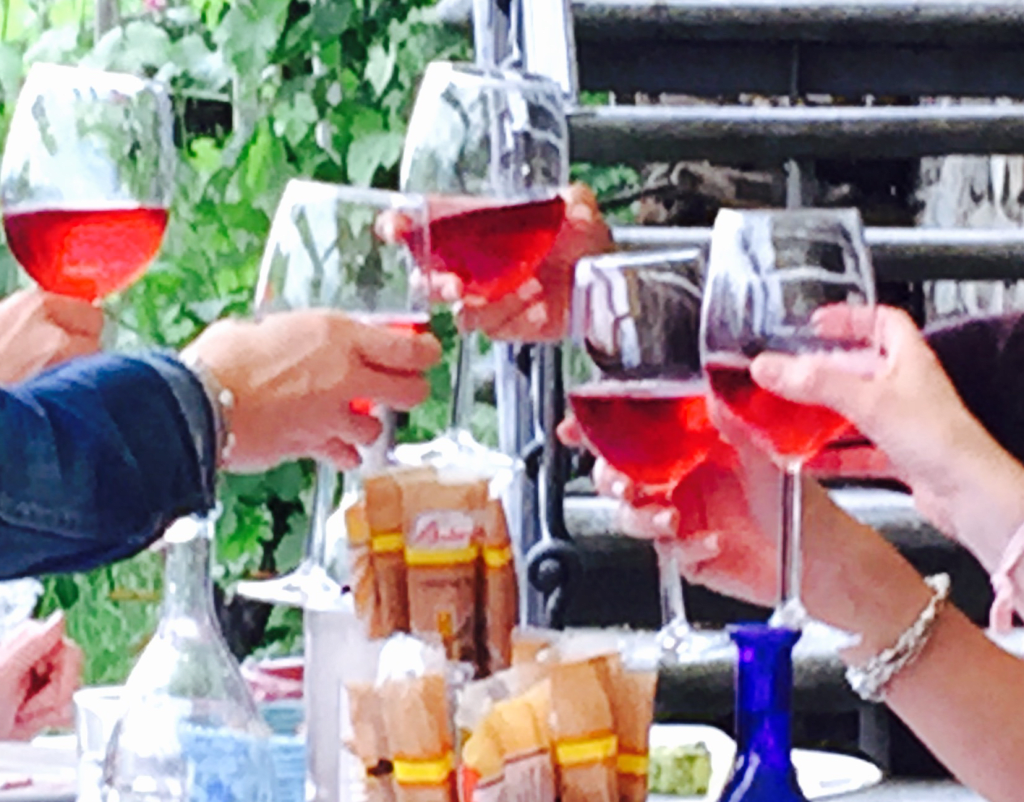 Full-On Fitness
Lake Como, Italy
Words can't describe the gratitude I feel...What a tremendous week and thank you again for all that you both have done to create such a magical experience! It was so wonderful to meet each of you and those moments of laughter, encouragement and support whilst being amongst such beauty in Lake Como made for the most memorable of adventures. Really enjoyed the fitness aspect of the trip and am very excited about getting my fitness goals in line and taking it to the next level. The Escape To Shape Team is tremendously good at what they do!
-- S.C.
---
Hiking. Yoga. Meditation. Circuit Training.
Delicious regional & seasonal local cuisine. Including portion-controlled homemade pasta, because, after all, what is a holiday in Italy without at least a bit of pasta? Refreshing Aperol Spritz & local rosé wine make for the perfect al fresco aperitivo. Gluten free or vegan? We've got you covered!
Private villa on the shores of Lake Como complete with tennis court, pool, boat dock, private chef, massage therapist, personal trainers & staff. If villa living is your thing, this Escape is for you!
Days full of fitness complimented by homemade portion-controlled pasta and aperol spritz enjoyed al fresco. Who says you cannot experience La Dolce Vita AND get in shape along the way?
---
Join ESCAPE TO SHAPE on an exclusive journey to majestic Lake Como- long considered one of the most beautiful lakes in the world. Home to breathtaking historical villas, lush botanical gardens, charming cobblestone streets and magnificent natural beauty - from the deep blue of the lake to the vibrant green of the surrounding alpines. The unparalleled beauty of this region is sure to inspire our outdoor boot camp classes, yoga & meditation sessions and all of our many hikes.
If a combination of a glorious lake, magestic mountains, Italian history & food, charming lakeside villages and breathtaking natural beauty sound like the idea getaway, then this Escape is indeed for you!
---
Includes
6 nights accommodations in an exclusive 19th century villa on breathtaking Lake Como. Each room is unique - decorated in a traditional style with an en-suite bathroom, air conditioning & amenities.
3 delicious & healthy meals & snacks reflective of the region & the season provided daily. Meals will be enjoyed in the private villa, in some of Lake Como's best restaurants & in unique destination dining locations around the lake.
Daily Yoga
Circuit Training & High Intensity Interval Training classes utilizing the magnificent villa garden- nature is our gym!
Hikes to experience the breathtaking natural beauty of the area.
Private Boat Trips to explore the natural beauty, culture & architecture of the beautiful region
Private tour of Villa Carlotta- enjoy the botanical gardens & art masterpieces of this private villa-turned-museum
Free time to shop & stroll in charming Bellagio- followed by a group dinner al fresco.
Private wine tasting dinner at a local vineyard on the slopes of Lake Como
Insider access to unique off-the-beaten path treasures around the lake
Cooking lessons focusing on healthy ways to enjoy the traditional foods of the region at home
Free time to relax poolside, play tennis on our private court or enjoy the luxurious private villa
Round trip ground transportation from the Milan Malpensa International Airport (MXP) to the villa
Tax
---
Rate
$2000 non-refundable deposit per person. Please refer to the policies page of our website for our complete cancellation policy.
---
Accommodations
While at Lake Como, ESCAPE TO SHAPE offers guests the rare opportunity to stay in an exclusive 19th century villa set on five acres of private extensive gardens - complete with a swimming pool, tennis court and unparalleled views of majestic Lake Como, as well as the beautiful mountains just across the lake- truly inspiring views for daily fitness & yoga classes!
The interior of the villa is spacious, with shining floors and a sweeping staircase. Recently restored, our 'home away from home' in Lake Como maintains its traditional elegant, grand atmosphere- full of family antiques, expansive dining tables & lots of natural light.
Each bedroom is unique, decorated in a traditional style, with en suite modern bathrooms, air conditioning, luxurious linens and amenities.
Ideally located on Lake Como, a short car ride away from the charming town of Menaggio and perfectly situated for hiking, private boat trips to explore the beauty & charm of Lake Como, shopping and unique dining experiences. A stay in this private villa is an experience in and of itself.
Please note that this is a villa, and not a hotel, therefore some rooms are more spacious than others, and likewise some rooms have better views than others. Rooms will be assigned on a first come, first served basis. All rooms are comfortable and well appointed, decorated in a traditional Old Italian style.
---
Sample Itinerary & Menu
Sample Days At Escape To Shape: Lake Como
Please note all activities are optional
DAY 1
7-8:30 am – Breakfast Available At Your Leisure
8:30 am - Morning Meditation & Journaling- 30 minutes
8:30 am – Three hour all levels hike- meander through local villages to remote churches on the mountains overlooking beautiful Lake Como.
Post Hike Yoga
1:00 pm – Lunch back at Villa
2:30- 5:00 pm - Free Time to relax poolside, play tennis, stroll the gardens or get a massage
5:00 pm – High Intensity Interval Training
7:30 pm - Aperitivo
8:00 pm - Dinner
DAY 2
7:00 am - Morning Burst Boot Camp
7:00-9:30 am – Breakfast Available At Your Leisure
8:30 am - Morning Meditation & Journaling- 30 minutes
10:00 am – Private Boat Experience Around Lake Como with stops at off-the-beaten path villages for shopping & strolling
1:30 pm - Lunch in charming Menaggio
3:00 pm - Private tour of the gardens & art collection of Villa Carlotta
5:30 pm - Yoga
7:30 pm – Aperitivo
8:00 pm - Dinner
SAMPLE MENU
DAY 1
Breakfast
Egg fritatta with zucchini flowers
Home made muslei with dried fruits & home made cashew nut milk
Fresh fruits
Fresh juice
Coffee & tea
Lunch
Caprese Salad with local tomoatoes & fresh mozzerella
Salad of fennel, parmesan & pears
Salad of chickpeas & celery with olive oli, lemon & herbs
Fresh strawberries & cherries
Mid-afternoon Snack - hummus with carrot & celery sticks
Dinner
Quinoa & white bean soup
Trout with herbs on a bed of steamed spinach
Roasted cauliflower with garlic & olive oil
Lemon sorbet
DAY 2
Breakfast
Scambled eggs with spinach
Raw oatmeal with almond milk & mixed berries
Fresh fruits
Fresh juice
Coffee & tea
Lunch
Home made local pasta with fresh pesto
Arugula salad with tuna, avocado, tomatoe and shaved parmesean
Sliced peaches
Mid-afternoon Snack - Banana & cashew nut smoothie
Dinner
Carrot ginger soup
Baked chicken with rosemary & garlic
Steamed artichoke & roasted brocolli
Chocolate mouse 'shots'
---
Teachers
Michelle Dorney
Pilates Mat & Reformer, AFAA Group X, AFAA Small Group Training, Barre, SCW Tabata, IIN Holistic Health Coach
Meet Michelle Dorney. Michelle's love for Holistic Health and integrative fitness inspired her to choose this path as a career. While earning her Degree in Nutrition, Michelle completed multiple fitness certifications, including AFAA Group X, AFAA Small Group Training, Barre Above by Leslie Bender, BI Barre, and SCW Tabata Bootcamp. Michelle's love for healing the body with whole foods led her to attain an IIN Holistic Health Coaching Certificate. Fast forward to 2017, She was introduced to, and instantly fell in love with, Pilates Reformer. Naturally, she went through the teacher training for Pilates Mat & Reformer. Michelle currently teaches Pilates Mat, Pilates Reformer and barre classes while also working as a Holistic Health & Wellness Coach. "I was Born and raised right outside of Boston, MA. Although our family and roots meant everything to us, Denis & I decided to take a leap of faith. As an officer in the Marine Corps, Denis was given the opportunity to take orders in California. He proposed, I said yes and off we went. We moved across the country, landing in South Orange County, CA. What better excuse to take a 4-year adventure? Two years and two black labs later, we're enjoying the California lifestyle as newlyweds. My passion for nourishing the body through integrative fitness in addition to eating whole, nourishing foods goes beyond words. Taking personal responsibility for my well-being is something I take pride in. I take the same pride in helping my clients reach their best, happiest versions of themselves through what I do." We are thrilled to have Michelle joining us in Lake Como, sharing her teaching talents & positive energy with the group!
---