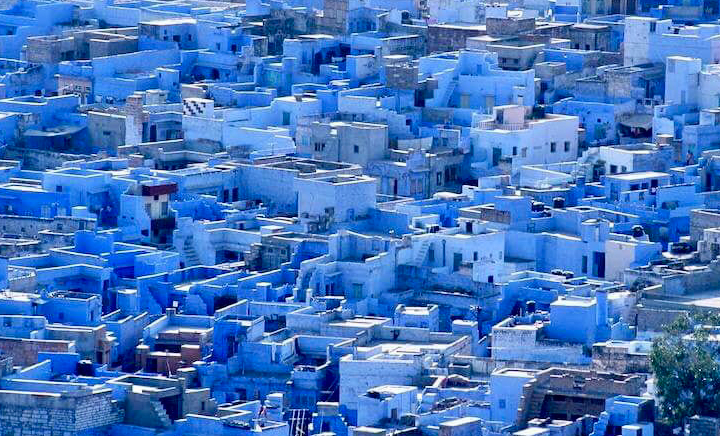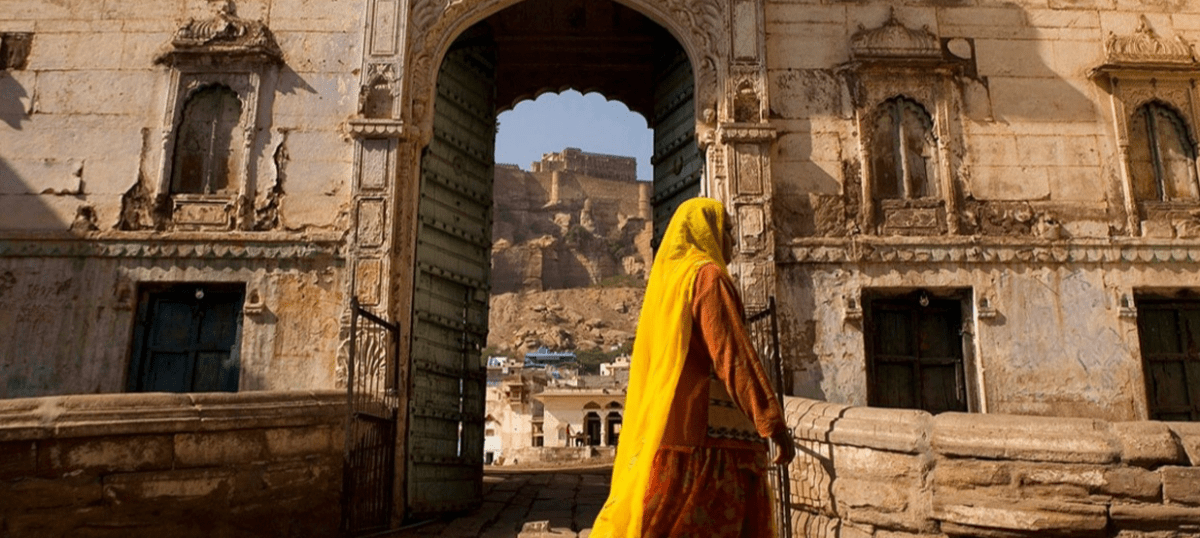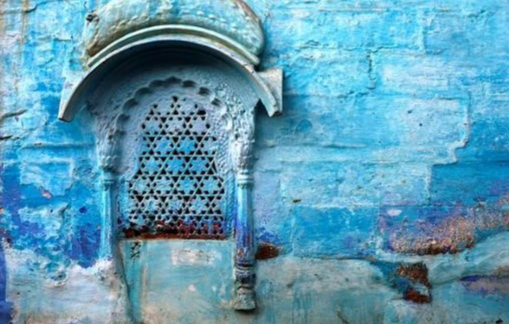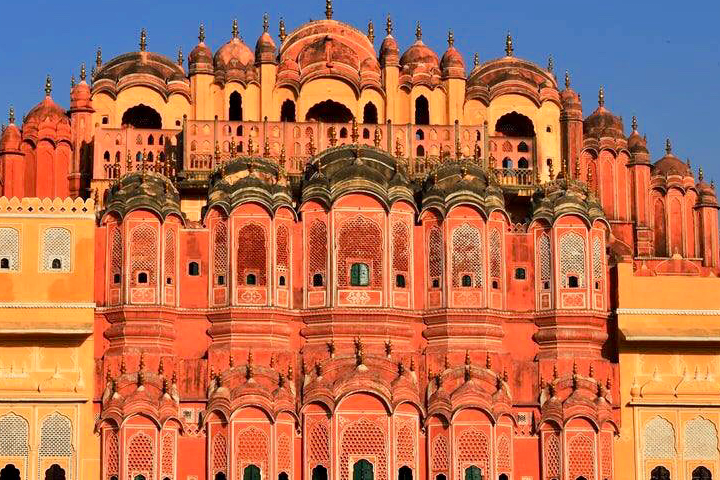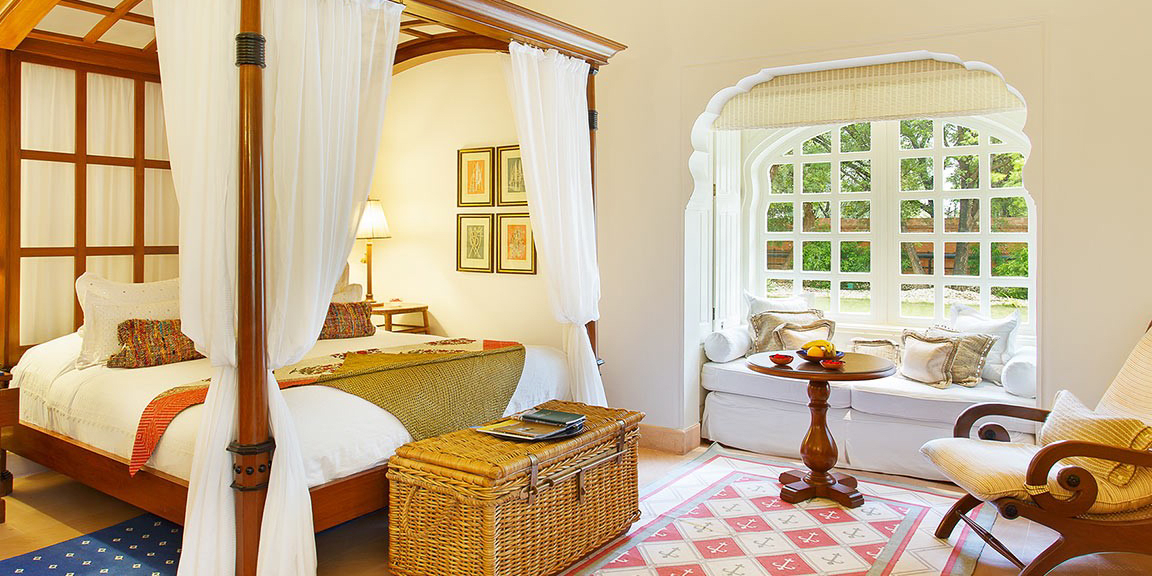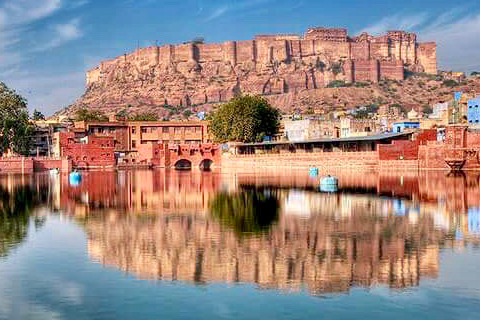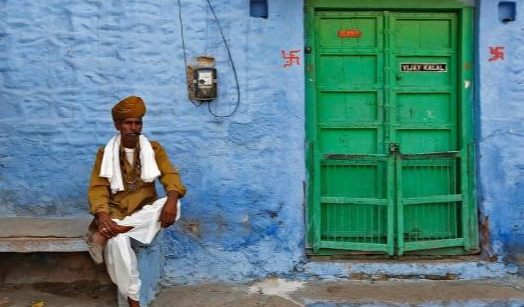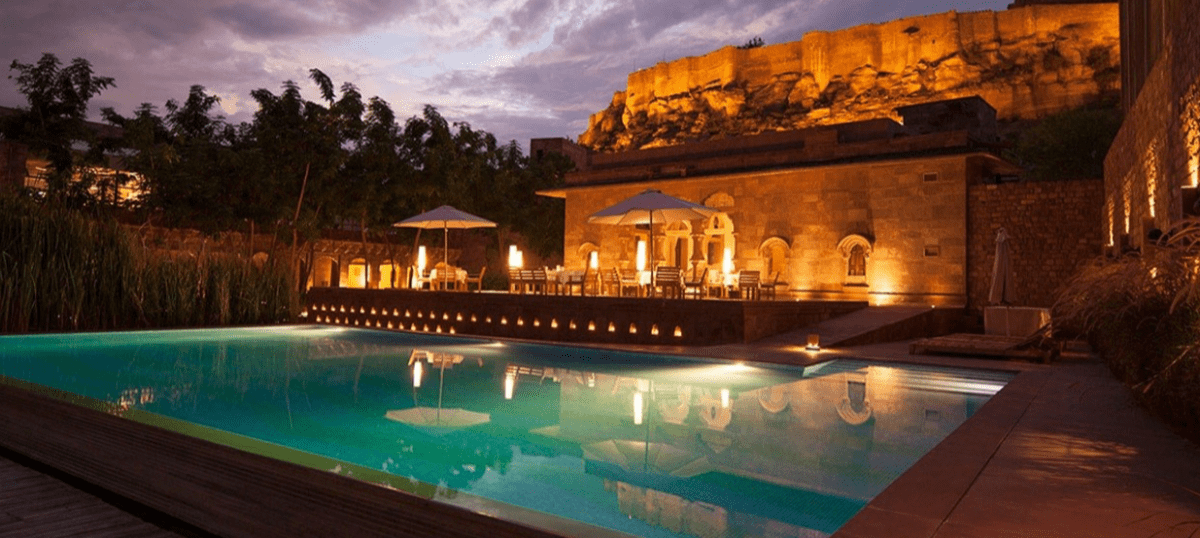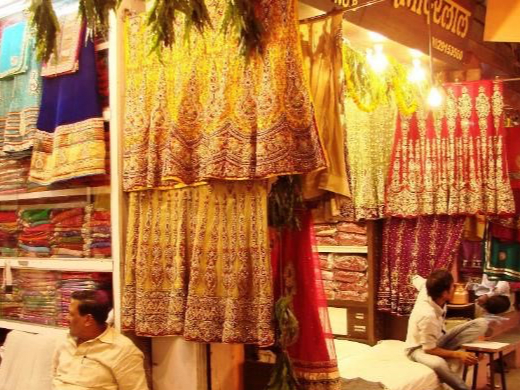 A Journey Through Rajasthan
Delhi, Agra, Jaipur, Udaipur, Jodhpur, India
India was a beautiful dream come true. Thank you so much for the amazing journey♥️ You have changed my life and have helped to enrich it, more than you can imagine!
-- V. S. - Portland, Oregon
---
India is a country rooted in spirituality, and this spirituality will play a large role in our journey. Yoga & meditation will be offered whenever time permits along the way.
Delicious local & seasonal cuisine, such as traditional curries, roti, flavorful kachori, creative soups & ONLY COOKED vegetables, plus plenty of heat, which Indian cuisine is well-known for, but we can manage for those of you who prefer your food less spicy. Gluten free or vegan? We've got you covered!
We have erred on the side of extreme luxury for this Journey Through Rajasthan. Enjoy the chaos & colors of India by day, sleep in serene luxury by night.
While in India we are pleased to support the wonderful work of Shambhali Trust. Sambhali Trust is a nonprofit organization based in Jodhpur, India. Founded in 2007, the organization aims to empower Dalit women and children in Rajasthan through educational programs, vocational training, and social services. We will share a morning at the trust- learning about the work of the trust, bonding with the women & children & giving back through donations.
An ideal trip for the first-time explorer to India- experience the sights, sounds, flavors, fragrances & beauty of this vast country by starting in the region that many consider the most magical - Rajasthan.
---
Every doorway, every arch is an entrance into an exotic world. The customs, the rituals, the colors. Stairs and stepwells, ascending and descending, meandering, wandering, twisting and turning. This is India.
India is a country like no other, with a history seeped in history, culture, religion & spirituality. Splashed with color, scents & scenery, it​'​s a feast for the ey​e​s, the palette, the spirt & the soul. Join us as we journey through the area that many consider the 'best of India'- Rajasthan​-​ on an Escape that ​is sure to stay with you forever.
September 22
Meet & Greet at Delhi International Airport (DEL), transfer to hotel
Group Dinner + Orientation
OVERNIGHT - JW Marriott-Aerocity- Deluxe Room. Please note that we will not have exclusive use of JW Marriot-Aerocity.

September 23
Breakfast
Begin our journey with a morning tour of Old Delhi en route to Agra.
Delhi reflects the legacy and heritage of Mughal Delhi which is popularly known as Old Delhi. Pulsing with energy and colour, Old Delhi is laced by a maze of narrow lanes where you get a glimpse of many contrasting flavours from wedding bazaars to expansive spice markets, to graceful architecture.
We will start the tour by exploring the fascinating and living legacy of the Indo-Islamic culture and lifestyle in Old Delhi with our local expert. Wander through the busy, narrow streets of the mile-long Chandni Chowk, popularly called "The Silver Street", surrounded by shops and bazaars. Visit the largest mosque of Old Delhi which can accommodate 20,000 people at one time – Jama Masjid with its tapering minarets and wonderful marble domes.
Lunch in Old Delhi.
After lunch we will continue our journey by private motor coach to Agra (approximately 3.5 hour drive). Sit back and relax while taking in the sights & scenes.
OVERNIGHT - The Oberoi Amarvillas- Premier Room. Please note we will not have exclusive use of The Oberoi Amarvillas.
Group Dinner
September 24
Breakfast
Today at sunrise we will visit splendid Taj Mahal then return to our hotel for breakfast.
Taj Mahal is at its best at sunrise just when the light, playing on the marble of the tomb and the reflections in the stillness of the waters, presents this incredible building in all its beauty, majesty and splendor. It is a monument of love built by Shah Jehan in 1630 for his Queen, Mumtaz Mahal to enshrine her mortal remains. For twenty two years 20,000 men labored day and night to build this masterpiece, which has held the world awe struck ever since. The Taj Mahal is truly one of the wonders of the world
We will also tour Agra Fort & The Tomb of Itimad ud Daulah.
Lunch on the road.
The Mughal Emperor Shah Jehan was imprisoned by his son in Agra's magnificent Fort. Here you will see the art and crafting of the white marble that has made the area so famous, the Pearl Mosque and the Halls of Public and Private Audience. After visiting Agra Fort you will visit the Tomb of Itimad ud Daulah. Before the Taj Mahal was built, its design was already standing in the form of Itmad-Ud-Daulah's Tomb, hence it is affectionately known as the 'Baby Taj'. Built to represent a silver jewel box in marble, this mausoleum houses the body of Mirza Ghiyas Beg, the father of the Mughal Empress Noor Jahan.
Transfer by private motor coach to Jaipur (approximately 5 hour drive). Sit back and relax while taking in the sights & scenes.
OVERNIGHT - Samode Haveli- Haveli Suite. Please note that we will not have exclusive use of Samode Haveli.
Group Dinner
September 25
Breakfast
Today at sunrise we will explore the old city of Jaipur as it awakes.
Experience the old city as it awakes- explore the narrow lanes of the old city. Visit with craftspeople who use basic tools and ancient traditions to make the most extraordinary variety of handicrafts and household appliances; stop and chat with local families, visit the flower market; along the way you will be introduced to the country's aromatic street food and learn local religious rituals and legends when we stop at small shrines.
Explore the City Palace. Within the palace complex are several museums including an interesting textile gallery exhibiting a fine selection of textiles and costumes from the royal collection, plus a few surprises!
Mid Morning yoga.
Lunch will be at a local restaurant.
Afternoon at your leisure to enjoy our lovely hotel, relax poolside or explore the markets!
OVERNIGHT - Samode Haveli- Haveli Suite. Please note that we will not have exclusive use of Samode Haveli.
Group Dinner
September 26
Breakfast
Morning Yoga
Lunch
Today we drive to Amber, the ancient capital that preceded Jaipur. Originally built in the 11th century AD and expanded in size and scope by succeeding dynasties and their rulers, Amber is a fortress town of visual awesomeness. Ride up to its imposing hilltop location in jeeps and explore the maze of passages, corridors, pavilions, ornamental gardens and ramparts.
After we visit Amber Fort we will continue to the private estate of Dera Amer where a local family has rescued elephants from carrying tourists to and from Amber Fort. The time here is entirely private and allows us a chance to be outside the city and experience the beauty of these mighty Indian elephants. Help the mahout while they give the elephants their evening bath and try your hand at painting them with organic paints in the traditional Jaipuri style.
Stroll with the elephants as they continue for their evening walk through the forest, make your way to a private venue where we will have drinks & henna around the fire followed by a private dinner.
OVERNIGHT- Samode Haveli- Haveli Suite. Please note that we will not have exclusive use of Samode Haveli.
Group Dinner
September 27
Breakfast
Yoga
Direct flight Jaipur to Udaipur, one hour.
Explore the temples of Eklingi and Nagda; afterwards continue for a guided walk through the village of Delwara.
Lunch at a local restaurant.
Afternoon- check into hotel
Later in the afternoon we will enjoy a private sunset boat ride at Lake Pichola.
OVERNIGHT- Oberoi Udaivilas- Premier Room. Please note that we will not have exclusive use of Oberoi Udaivilas.
Group Dinner
September 28
Breakfast
Today we further explore Udaipur, the enchanting City of Dawn, whick looms up like a vision in white. The City Palace was built in 1725, and has various palaces inside such as Dilkush Mahal, Sheesh Mahal, Moti Mahal, the Palace of Krishna, all of which are ornately decorated. Saheliyon Ki Bari, the 'Garden of Maids of Honour', is a small ornamental pleasure garden, containing an elegant lotus pool, gushing fountains, beautiful black marble kiosks on the corners of the pool and stunning bougainvilleas covering the wall of the enclosures. We will also visit the beautiful Jagdish Temple, which is still in use and very much an alive temple.
Later we will walk the winding lanes of the old city, sharing space with cows, elephants, people, gaining insight into the 'small town India' lifestyle. Shops selling a variety of items, unexpected folk art decorating the walls of houses and small architectural gems like latticed work Haveli windows, plus bit of shopping time.
Lunch at a local restaurant.
Free time for shopping & relaxing.
Early Evening Yoga
OVERNIGHT- Oberoi Udaivilas- Premier Room. Please note that we will not have exclusive use of Oberoi Udaivilas.
Group Dinner
September 29
Breakfast
Today we make our way by private motor coach (approx 5.5 hour drive time total) from Udaipur to Jodhpur- sit back and relax while taking in the sights & scenes. We will stop in Ranakpur for a quick visit & lunch along the way.
Ranakpur has one of the most important Jain temples in India. It lies in a remote and peaceful Valley of the Aravali range. The main temple is the Chamukha temple, or Four Faced temple, dedicated to Adinath. Built in 1439, this huge, beautifully crafted and well‑kept marble temple is supported by 1444 pillars, no two of which are alike. Within the complex there are two other Jain temples, Neminath and Parasnath.
OVERNIGHT- Raas- Luxury Room. Please note we will not have exclusive use of Raas.
Group Dinner
September 30
Breakfast
Today we explore the famed Blue City by foot as it comes to life in the morning, exploring the narrow alleyways, hidden secrets & of, course, discovering the blue houses. Experience the Sadar Bazaar, where you will also have time to wander at leisure. It is a marvelous example of late 19th century town planning, blending modern and Rajput traditions. There are many fine old buildings including the hospital, High Court and the railway station. At the Bazaar you can shop for Jodhpur's famous glass bangles, rugged leather mojri slippers made usually from camel leather, vivid colored textiles as well as many other treasures.
Lunch in a local restaurant
Time to give back, a highlight of this special journey. Spend the afternoon at Shambhali Trust- Sambhali Trust is a nonprofit organization based in Jodhpur, India. Founded in 2007, the organization aims to empower Dalit women and children in Rajasthan through educational programs, vocational training, and social services. We will enjoy an afternoon at the trust, bonding with the children, making donations & giving back.
Afternoon Yoga
.
OVERNIGHT- Raas- Luxury Room. Please note we will not have exclusive use of Raas.
Group Dinner
October 1
Breakfast
Morning Yoga
Lunch
Morning at leisure to enjoy our beautiful hotel, relax by the pool, book a spa treatment at the Raas Spa or further explore the markets & boutiques that surround our hotel.
This evening we will be journey to Mehrangarh Fort. We will start our VIP visit with a chilled glass of bubbles as you view the sunset over the city from the ramparts of the Fort, before commencing on your private tour of the fort led by the curator Karni Singh who has done so much to restore this iconic site in Rajasthan. It's a true pleasure to visit this fort when no one else is there, and Mr. Singh will lead us on a privately guided walk through some of the not publicly shown parts of the Fort and personally explain the collections to you.
After this private visit we will have our farewell dinner at the fort.
OVERNIGHT- Raas- Luxury Room. Please note we will not have exclusive use of Raas.
October 2
Breakfast
Morning Yoga
Lunch
Today our journey continues back to Delhi in time for you to connect with your return flight back home- please schedule your return flight for AFTER 8:00 pm. Our journey together comets to an end, but the memories will last a lifetime.

---
Includes
Accommodation as stated in above itinerary (descriptions below)
Transportation between locations in a luxury air-conditioned van.
Internal flights as noted on the above itinerary (economy class)
Activities as stated in the above itinerary
All group meals & snacks throughout your stay
English-speaking guides & drivers
Entrance fees and excursions as described in above itinerary
Ground transportation to/from Delhi International Airport (DEL)
Yoga & meditation as time permits on the schedule
---
Rate
$4000 non-refundable deposit per person. Please refer to the policies page of our website for our complete cancellation policy.
---
Accommodations
The JW Marriott Hotel New Delhi Aerocity welcomes business and leisure travelers to India with 5-star luxury, carefully chosen amenities and world-class service. Located adjacent to Indira Gandhi International Airport, this luxury hotel features exceptionally large accommodation with ultra-comfortable bedding and marble bathrooms, as well as 24-hour room service and modern technology. An easy, convenient & comfortable starting point for our journey!
The Oberoi Amarvilas in Agra was named the 'Best Resort Hotel In India' in 2018 by Travel + Leisure and the title is quite fitting. The Oberoi Amarvilas enjoys an unparalleled position amongst luxury hotels in Agra, with each room offering an uninterrupted view of the Taj Mahal, while elements of the layout and design pay homage to its' Mughal splendor.
Samode Haveli is a unique urban oasis inside the historic walled city of Jaipur. A former royal residence that is not a boutique luxury hotel, each room at Samode Haveli is unique and has a distinct character which reflects the rich history and culture of its' past. Each room retains the exquisite luxury of its past while providing guests with contemporary amenities & comfort.
Oberoi Udaivilas is located on the banks of Lake Pichola, making it the most unique luxury hotels in Udaipur; a fifty acre property that once belonged to the Maharana of Mewar, all accommodation and dining spaces offer spectacular views across the hotel's verdant gardens and sparkling Lake. The Oberoi Udaivilas has an intricate layout of interconnecting domes and corridors that reflects the layout of Udaipur itself; whose seven lakes are linked by canals. These domes and walkways are flooded with sunlight, caressed by balmy breezes and offer magnificent views of the lake and gardens.
Located in the prominent north-eastern quarter of the famous Walled City, RAAS Jodhpur is based around an original eighteenth century Haveli. Echoes of the Rajput architecture can be found throughout the building, in everything from its intricately carved stone panels to its antique shrines to the arches surviving from the stables. Indeed, entire original buildings are interspersed with the rose-red modern architecture.
RAAS is Jodhpur's first boutique hotel. Their signature look was born from the fusion of modern and ancient styles and the courtyard has become a tranquil haven away from the bustle of Jodhpur's old town. The whole complex is overlooked by Mehrangarh, an awe-inspiring 15th century fort looming 400 feet above the Jodhpur skyline. When lit up in the evenings, the views are simply breathtaking and, like virtually every home here, almost every room in the hotel enjoys the most spectacular view of the fort, rated in 2008 by Time Magazine as "Asia's Best Fortress".
A FEW THINGS TO NOTE
- PASSPORT- Your passport must be valid for six (6) months beyond date of visa application in order to obtain a visa. Two blank passport pages are required.
- VISA- All U.S. citizens need a valid passport and valid Indian visa to enter and exit India for any purpose. Please ensure you have the correct type of visa (tourist) for your planned activity in India. If you have the incorrect visa you may be refused entry. Please visit the Indian government's website for electronic travel authorization for additional information regarding eligibility and requirements for this type of visa.
If you prefer to use a Visa service we recommend CIBT Visas.
www.cibtvisas.com/cadence - please use this code to receive a 30% discount on this service: 65367
- Please note that no immunizations are required unless traveling from a yellow fever zone, but some are recommended. Check here for more details and speak with your health care professional for further details.
- Malaria transmission is found throughout India. Please speak to your health care provider to discuss the best option for you.
- Please note that this is a MOVING ESCAPE, which means that while you are more than welcome to sleep in and skip out on activities on any of the days that we are not traveling from one location to the next, it is mandatory that the entire group travel as a group from one place to the other on the days that we need to change locations. Please also note that we will be moving around A LOT. Yoga classes will be offered only when time permits.
- Given that we will be on the go during this entire Escape and moving from place to place frequently, we suggest you pack light, and leave plenty of space for shopping as you are sure to depart with more than you arrived with!
- All internal flight times are based on current flight schedule and subject to change.
- We highly recommend the purchase of travel insurance in case you run into any unforeseen medical, work or personal issues that prevent you from being able to join us after paying your deposit, as the deposit and each subsequent payment, is non-refundable. You are welcome to purchase any travel insurance you are comfortable with, and we also offer a special policy that is designed with our guests in mind, called the JOURNEY plan, through Allianz, as well as other comprehensive policies, here.
- Our return flight from Jodhpur to Delhi lands at 4:55 pm. We suggest booking your departure flight from India AFTER 8:00 PM.
- We would be happy to arrange a pre-stay or extention on your behalf as we have wonderful guides and strong connetions thoughout India. Ready for the adventure of tracking the endangered tiger by day, and the luxury of your gorgeous tented camp by night? Delve deeper into Buddhism & Hinduism with a stop in Varanis or Rishikesh?Explore Ayurveda in the south or hike from village to village in the north? Just ask!
---
Sample Itinerary & Menu
SEE ABOVE.
---
Teachers
Erica Gragg
Yoga Teacher/Fitness Trainer/Curator
Erica is an acclaimed yoga teacher, known for teaching a strong, yet playful Vinyasa flow practice. She is largely inspired by the journey of yoga, the subtle to the grand discoveries each individual makes through their practice, inviting students to have fun while experiencing their body in a whole new way through each unique practice. With classes always set to music, from tribal, to lounge to classic rock songs, students are able to find their own personal rhythm and expression through each asana. Additionally, Erica is co-founder and co-owner of Escape To Shape, which she created to fill a gap in the travel & wellness market- combining her two passions into one unique, memorable and results-driven holiday. Erica contributes to AFAR, Huffington Post, MindBodyGreen, Charlotte's Book and Well + Good, amongst others, as a Travel & Wellness Expert.
---