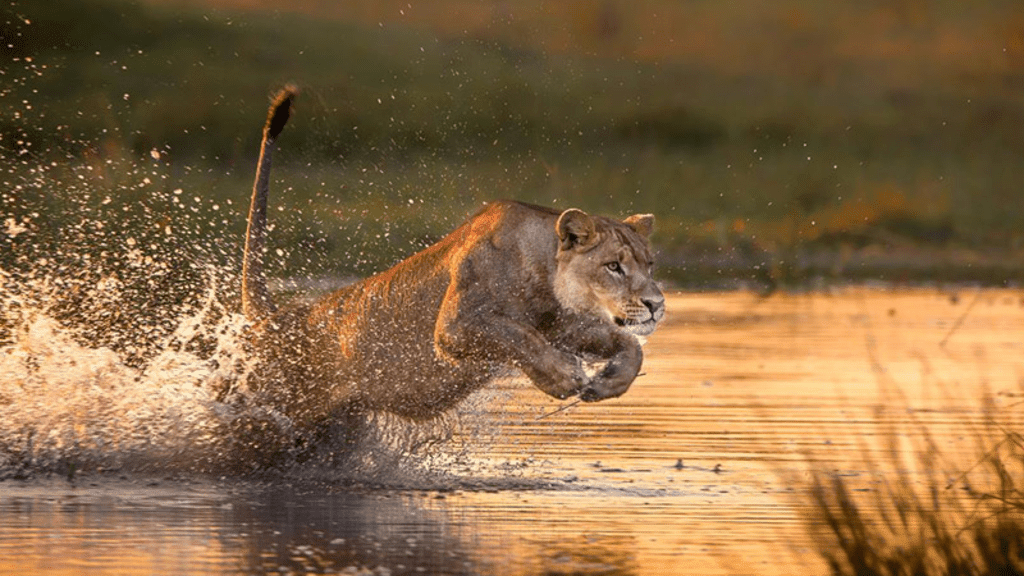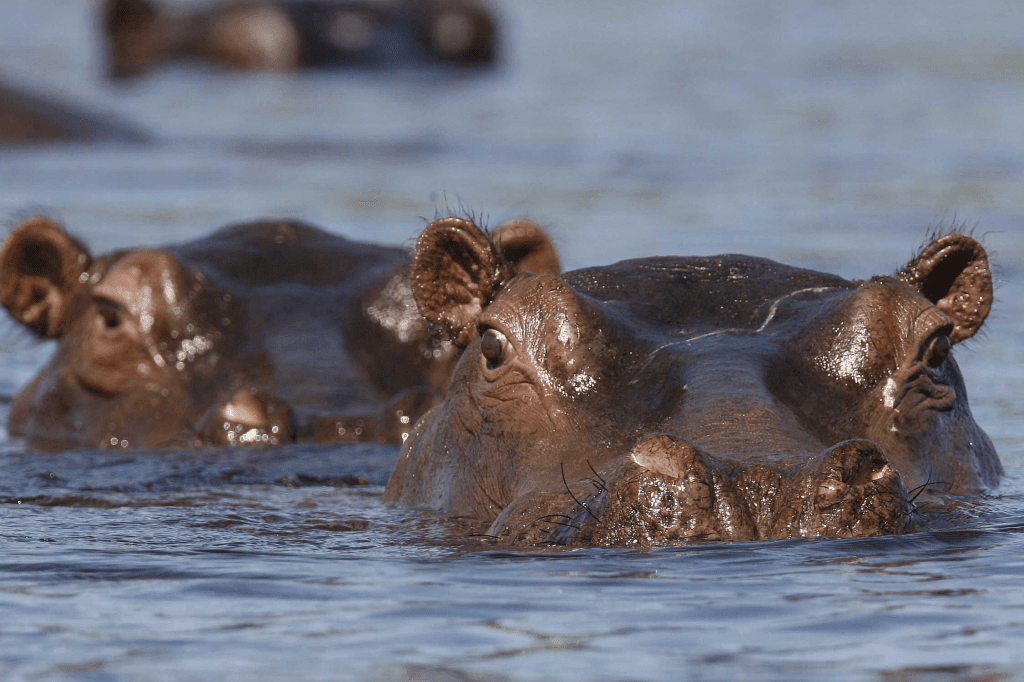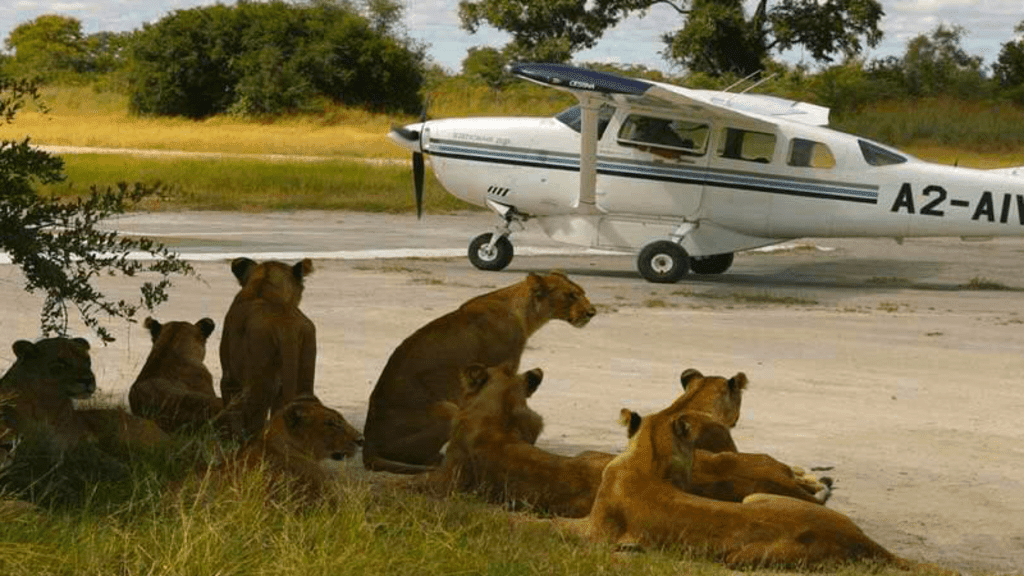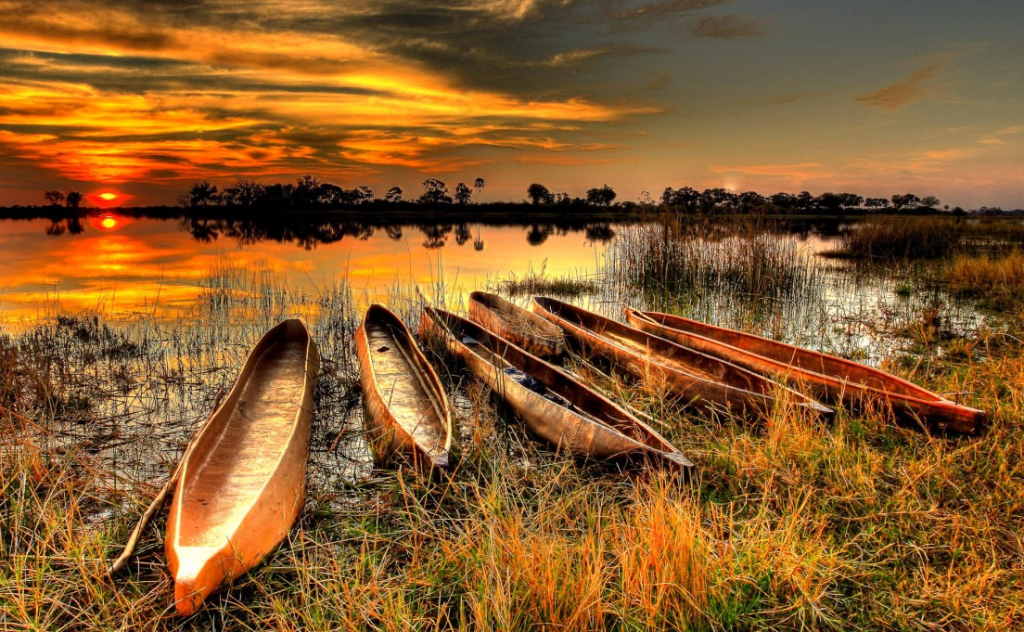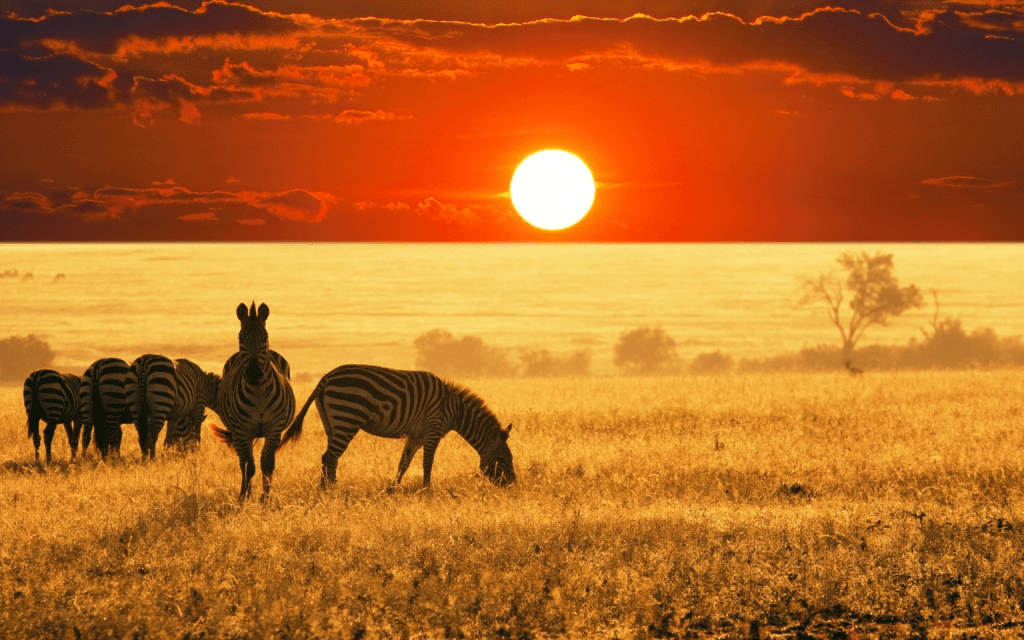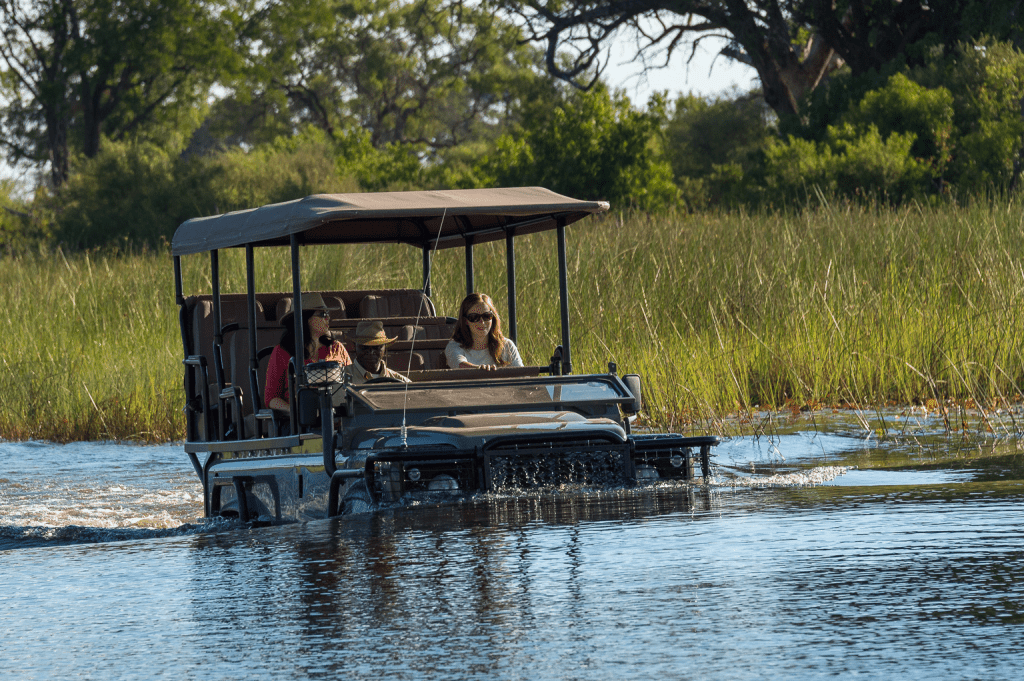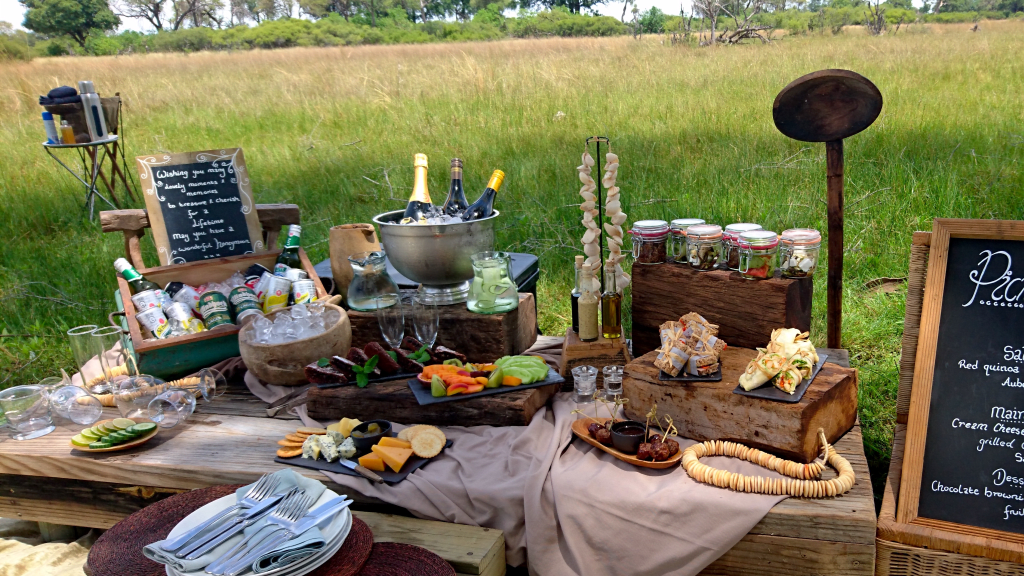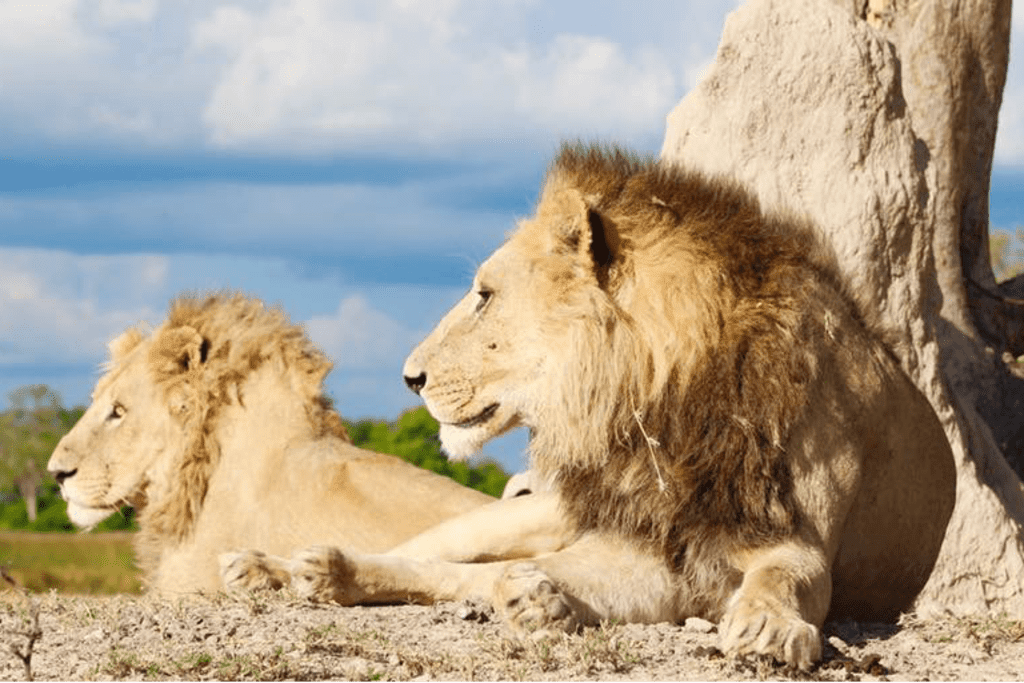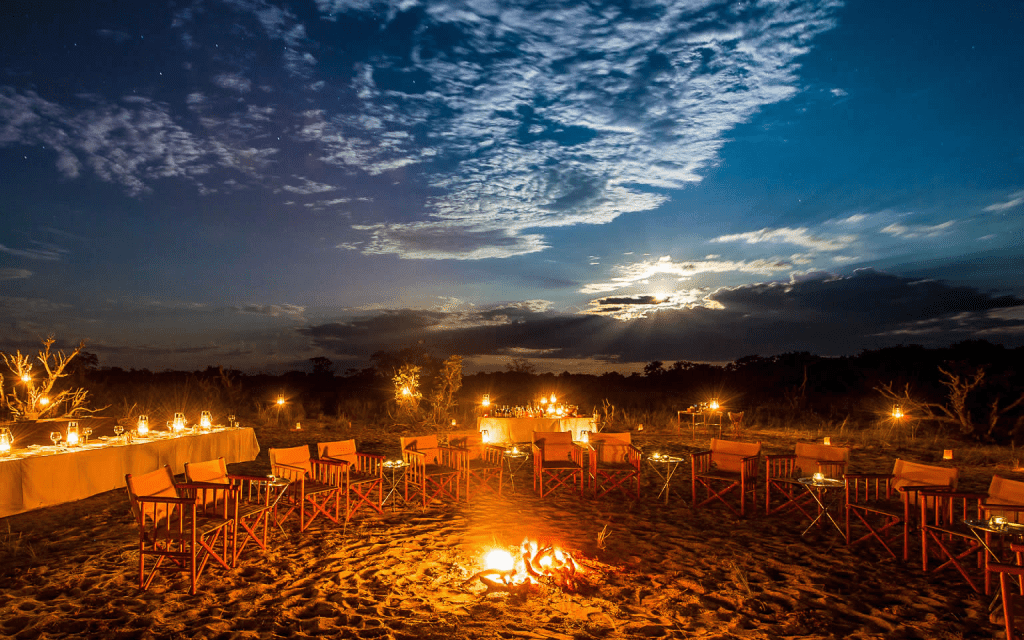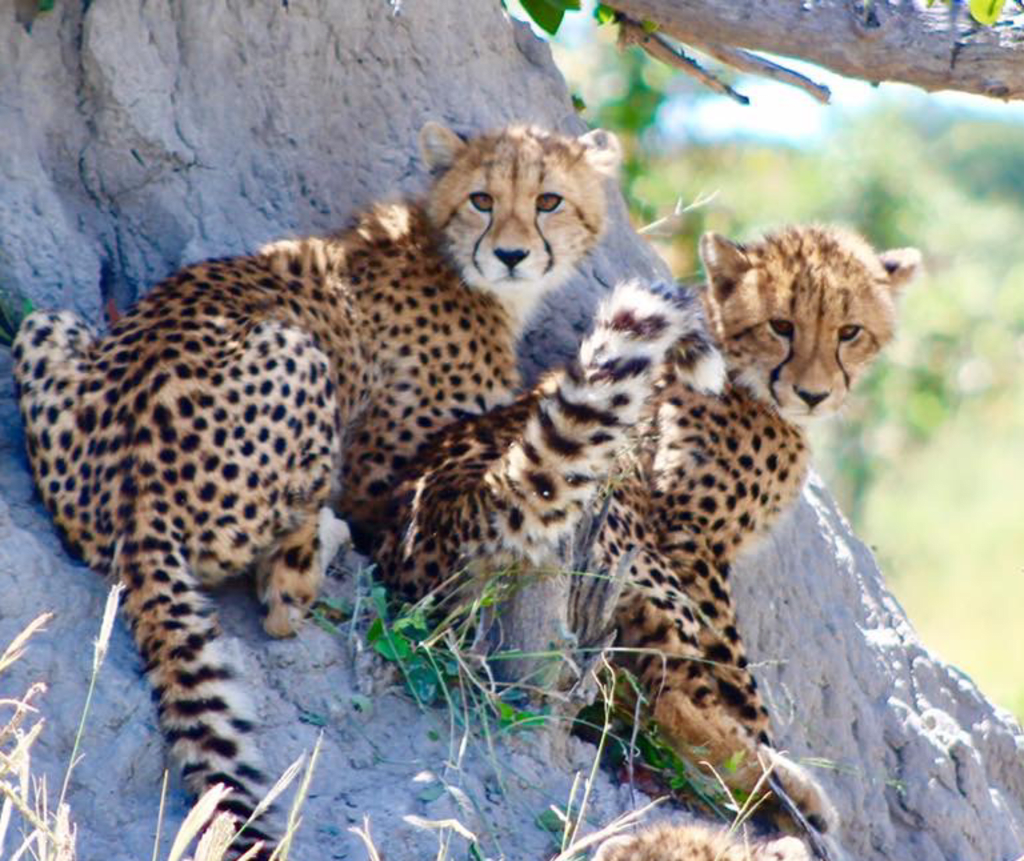 Wilderness & Wellness Safari
Okavango Delta, Botswana
I've had the opportunity to travel with Escape to Shape multiple times and have been blown away by the experiences curated and executed by Erica and Francesco. Everything from the yoga and fitness to cultural activities and food options has been meticously planned and is absolutely wonderful. The best part of an Escape to Shape is the people drawn to this type of vacation. I have met the most inspiring and amazing people, many of whom have become close friends. If you love adventure, are fitness and health minded, and enjoy the company of like minded people, Escape to Shape is for you!
-- J.C. Buck
---
Yoga. Meditation. Fitness Training. Massage.
Fresh, local, creative, flavorful cuisine- with a variety of delicious choices to satisfiy every palette. While you might be reluctant to come in from the adventurous game drives, the delicious cuisine is definitely worth returning 'home' to. Vegan or gluten free? We've got you covered.
Imagine sleek & modern accommodations, seeped in luxury, surrounded by natural beauty. And while the rooms themselves are glorious, it's the view from your private terrace & plunge pool that truly steal the show. Mother Nature at her finest.
Join us as we support Pack With A Purpose. Bring items to donate with you and we will arrange for them to be picked up at the Maun airport and distributed through the proper channels to those that are in need in Botswana.
Bucket List Escape + Epic Escape + Ultimate Escape all wrapped up in a perfect package - complimented by the unique and unpredictible performance that Mother Nature puts on daily. There truly are no words to sum up the experince that awaits.
---
Have you long dreamt of experiencing Africa, flying in a Cessna across the Okavango Delta, arriving at an ultra luxurious game camp where giraffes graze off your private terrace and elephants are often glimpsed sipping from your private lap pool? Have you imagined the thrill of chasing wild hyenas as they hunt a zebra; the beauty of a lioness caring for her young or the glory of a leopard as it lounges in the shade of a tree? Do you enjoy experiencing nature, off-the-beaten path & up close? Longed for land and water game drives? Have you pictured yourself on an active safari, one with the perfect combination of once-in-a-lifetime experiences, yoga & fitness activities + relaxation, one where you return home enriched & enlivened, fit & fulfilled? Then ESCAPE TO SHAPE: Botswana is a dream trip come true!

A few important things to note:

- Luggage restrictions are STRICTLY enforced for the flight from Maun to the Private Game Camp. For this reason laundry service has been included for each guest, free of charge.
- Alcohol (excluding champagne) is included in the per person rates provided.
- Travel Insurance is REQUIRED. Proof of insurance for the entire amount of this Escape (not including flights to/from Johannesburg, unless you want to include them in your coverage) must be provided by November 15, 2018. We strongly suggest purchasing insurance within 2 weeks of making your initia deposit so that you can obtain better rates and have your entire trip covered.
- Visas are NOT required for individuals carrying passports from the USA, UK or EU. BUT all must comply with the following restrictions: Your passport must be valid for at least 90 days following your departure date from Botswana AND you must have at least 2 full blank pages in your passport for BOTH South Africa & Botswana, so a total of 4 blank pages is necessary for this trip.
- No immunizations are required unless you are arriving from a county with a risk of Yellow Fever. Then, proof of yellow fever vaccination is required. Please speak to your health care profession to determine if you should take anti-malaria medication.
- Please note that this Escape will only occur if we have 14 guests confirmed with a deposit by May 20, 2018. There are only 9 rooms available. SPACE IS EXTREMELY LIMITED
---
Includes
Transportation from the Johannesburg International Airport (JNB) to The Michelangelo Hotel
One-night accommodations at the Michelangelo Hotel in Johannesburg (March 25)
Dinner & Breakfast in Johannesburg
Transportation back to Johannesburg Airport
Round trip flights Johannesburg to Maun; Maun to Private Game Camp
6 night luxury accommodations at Vumbura Plains North (March 26-April 1)
3 delicious + healthy meals + snacks & beverages (including alcohol, excluding champagne) daily, in Botswana
Game drives, boat trips, canoe excursions + additional cultural surprises
Yoga & fitness classes
One Massage in Botswana
Laundry Service
Park fees
Wi-Fi - IN JOHANNESBURG. Please note that once in Botswana we will be off the grid, with no internet/Wi-Fi or cell service. Emergency contact numbers will be provided
Tax
---
Rate
$5000 non-refundable deposit per person. Please refer to the policies page of our website for our complete cancellation policy.
Travel insurance is required for this escape
---
Accommodations
A retreat of contemporary and unique design, Vumbura Plains North is open and airy, with modern architecture crafted of pale wood and built-in modular couches facing east toward the sunrise. In the center, a large, square sitting area juts out into the plains, packed with plump, off-white canvas cushions that surround a fire pit, ideal for cocktails and stargazing. The contemporary, elegant dining and bar area offer magnificent vistas across the Okavango Delta.
Each large room at the 'camp' is a luxurious thatched-roof villa, raised off the ground, with indoor and outdoor showers and an en suite bathroom. A step down is the lounge area, with windows on three sides for an iconic view of the floodplains. Additional room features include a private plunge pool and 'sala' – a place from which to watch the passing parade of wildlife or to indulge in a soothing massage. Imagine sleek & modern accommodations, seeped in luxury, surrounded by natural beauty.
---
Sample Itinerary & Menu
Sample Days At Escape To Shape: Botswana
Please note all activities are optional
DAY 1
5:30 am - Morning wake up
6:00 am - Breakfast
6:30-11:00 am - Game Drive
11:30 am - Yoga & Meditation
1:00 pm - Lunch
3:00 pm - Circuit Training
4:15 pm - Game Drive
8:00 pm - Dinner
9:00 pm - Night Game Drive
DAY 2
5:30 am - Morning wake up
6:00 am - Breakfast
6:30 am - Canoe Experience & Game Drive
11:30 am - Yoga & Meditation
1:00 pm - Lunch
3:00 pm - Circuit Training
4:15 pm - Game Drive
8:00 pm - Dinner
SAMPLE MENU
DAY 1
Breakfast
Eggs made to order
Home made muesli with dried fruits & nut milk
Fresh fruits
Yogurt
Green juice
Coffee & tea
Lunch
Deconstructed salad of quinoa, fresh local greens, roasted vegetables & cashew-nut dressing
Slow roasted chicken & black bean tostadas
Fresh fruit plate
Mid-afternoon Snack- Raw nuts & cacao trail mix
Dinner
Pumpkin & ginger soup
Grilled fish & roasted vegetables
Passion fruit sorbet
---
Teachers
Erica Gragg
Yoga Teacher/Fitness Trainer/Curator
Erica is an acclaimed yoga teacher, known for teaching a strong, yet playful Vinyasa flow practice. She is largely inspired by the journey of yoga, the subtle to the grand discoveries each individual makes through their practice, inviting students to have fun while experiencing their body in a whole new way through each unique practice. With classes always set to music, from tribal, to lounge to classic rock songs, students are able to find their own personal rhythm and expression through each asana. Additionally, Erica is co-founder and co-owner of Escape To Shape, which she created to fill a gap in the travel & wellness market- combining her two passions into one unique, memorable and results-driven holiday. Erica contributes to AFAR, Huffington Post, MindBodyGreen, Charlotte's Book and Well + Good, amongst others, as a Travel & Wellness Expert.
---